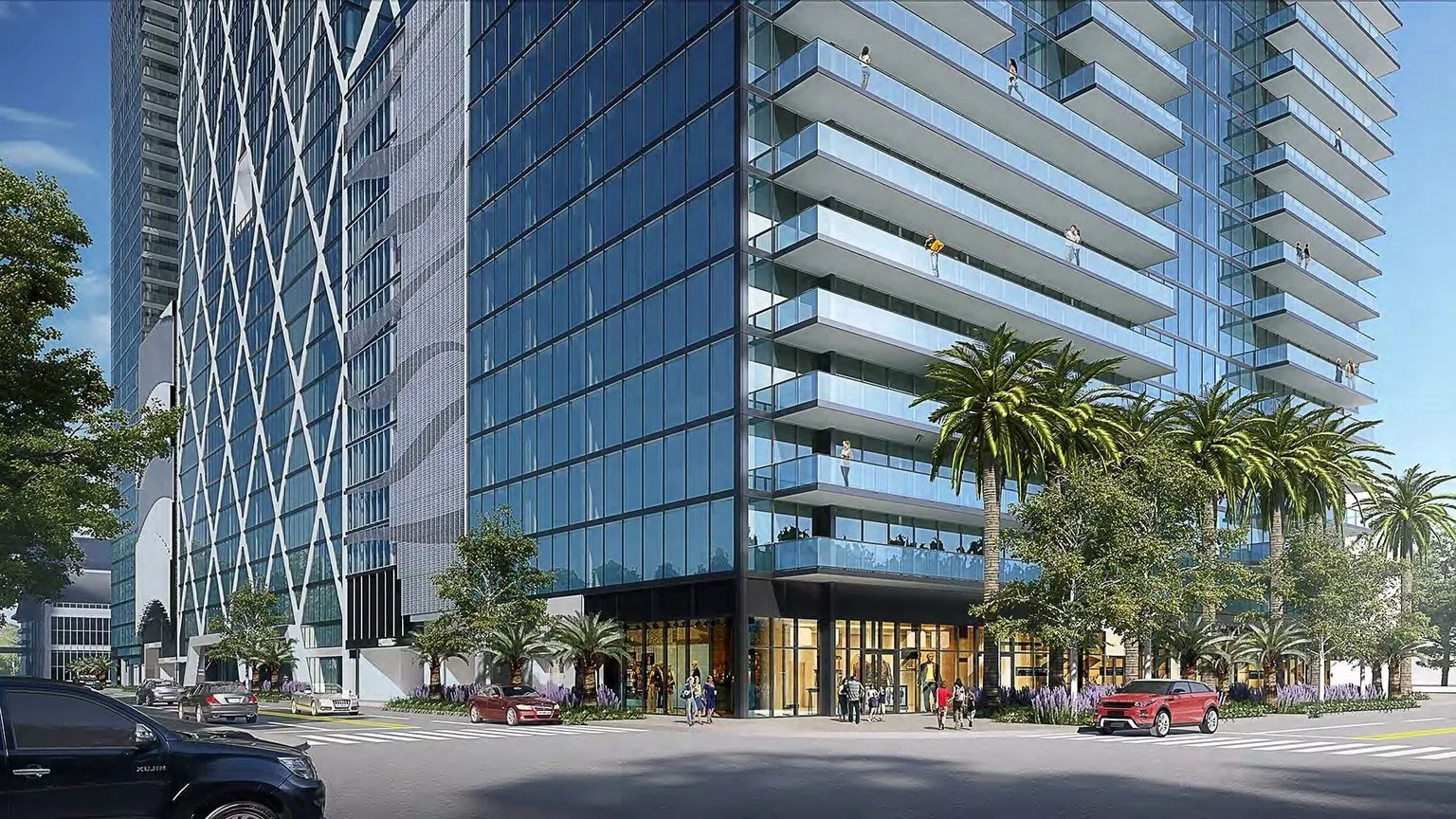 New Towers Proposed At Miami Worldcenter – Bisnow
Mon Sep 18 2023
Plans for five new towers, three by Nichols, totaling more than 4M SF at the Miami Worldcenter development just north of Downtown Miami are under review.
The 27-acre master-planned community is overseen by master developer Art Falcone, the CEO of Boca Raton-based Falcone Group, and Nitin Motwani, managing partner at Fort Lauderdale-based Merrimac Ventures.
The plans are split between two proposals that will be considered Wednesday by the Miami Urban Development Review Board.
The three towers would add 2,600 residences to Miami World Towers.
The larger of the two plans adds three residential towers to the one already under construction at Miami World Towers, a development spanning nearly a full block at 10 Northeast Eighth St. and 777 North Miami Ave.
The proposal, from an affiliate of New York-based Lalezarian Properties, includes 2,040 residences and almost 3K SF of ground-floor retail, with two towers rising 695 feet, or 68 stories, and a third building reaching 280 feet.
The towers would add 2.1M SF of residential space to Block E at Miami Worldcenter. Together with the under-construction tower, the Miami World Towers would have 2,600 residences across more than 3M SF of new development.
The Miami World Towers properties would be connected by a podium and an 810-space parking garage.
The towers will be connected by a podium and an 810-car parking garage. The taller towers would have amenities spanning the top floor and rooftop.
Coral Gables-based Nichols Architects designed the properties, which were submitted to the development board by Bilzin Sumberg attorney Javier Aviñó. Lalezarian acquired the 1.9-acre site for $43M in 2019, Commercial Observer reported.
Read on >>> BISNOW https://www.bisnow.com/south-florida/news/construction-development/5-towers-including-an-office-building-proposed-at-miami-worldcenter-120708