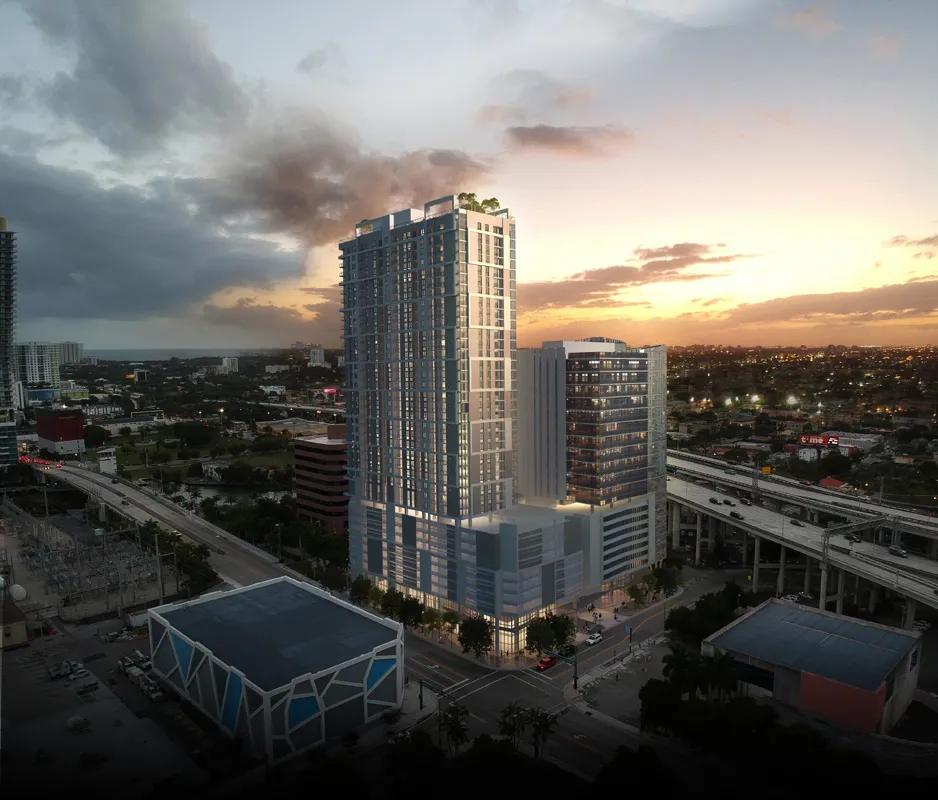 Nexus Riverside Has Been Approved, Construction Permit Pending – The Next Miami
Tue Mar 02 2021
Miami's Planning Department has issued a final decision approving waivers needed for the first phase of the Nexus Riverside project to begin.
The February 5 approval paves the way for developer Adler Group to apply for a construction permit. NBWW is the architect.
The developer filed an application for a construction permit in December, but hasn't yet submitted construction drawings or paid the application fee as of this morning.
Nexus Riverside's first phase is planned to include:
428 apartments
278,379 square feet of office (to be used by the City of Miami, replacing their Miami Riverside Center office building next door)
4,000 square feet of retail
1,307 parking spaces
The residential tower will rise 38 stories, or 430 feet. The first-phase City of Miami office tower will rise 20 stories.
Read on >>>> Source: Nexus Riverside Has Been Approved, Construction Permit Pending – The Next Miami