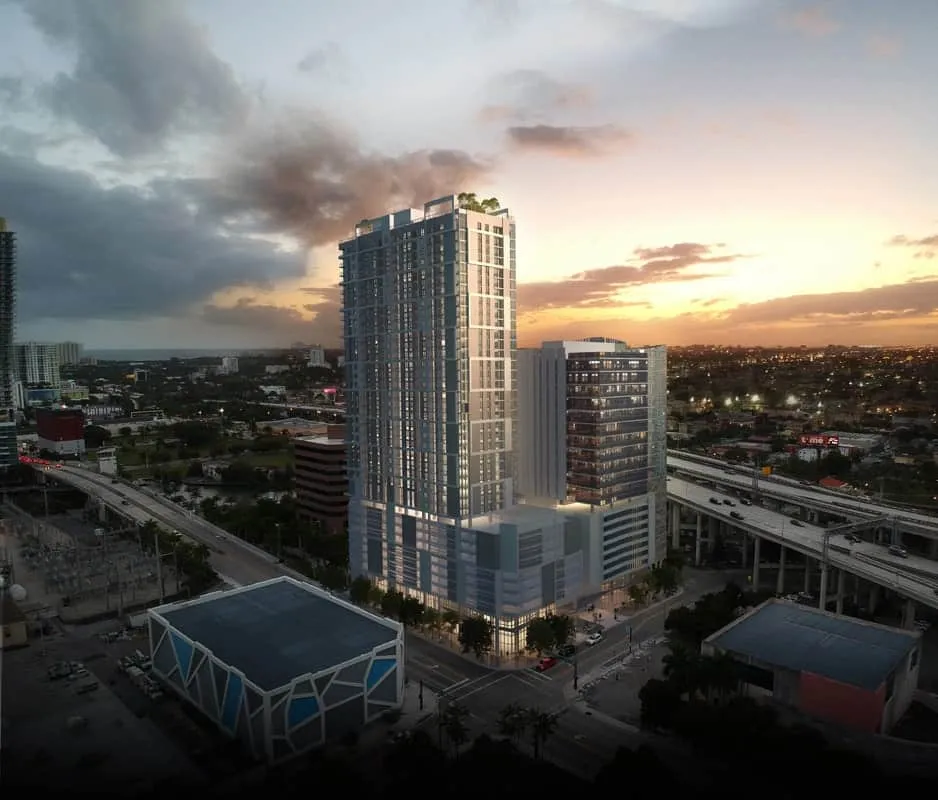 Nexus Riverside Obtains Utilities To Build 430 Apartments, 286K SF Office – The Next Miami
Wed Jun 30 2021
The developer of Nexus Riverside has inked a deal to connect the large mixed-use project to the county's water and sewer system.
According to the newly signed deal, Nexus Riverside will include:
430 apartments
14,000 square feet of full service restaurant
286,000 square feet of office
Developer Adler Group is building the office space for the city of Miami. The developer will then demolish the city's current administrative offices at Miami Riverside Center next door, and redevelop the property.
..
Nexus Riverside will be a luxurious Class-A residential building, according to Adler's website.
It will include over 40,000 square feet of amenity space over two separate amenity decks.
Features will include an oversized rooftop pool providing 360° unobstructed views of the Miami skyline, Biscayne Bay and Atlantic Ocean, a massive fitness center with state-of-the-art equipment, on-demand training, and a yoga/cycle room, a decked-out social club, media lounge, game room and WeWork-style business center, and a meditation garden.
NBWW is the architect.
Read on >>> Source: Nexus Riverside Obtains Utilities To Build 430 Apartments, 286K SF Office – The Next Miami