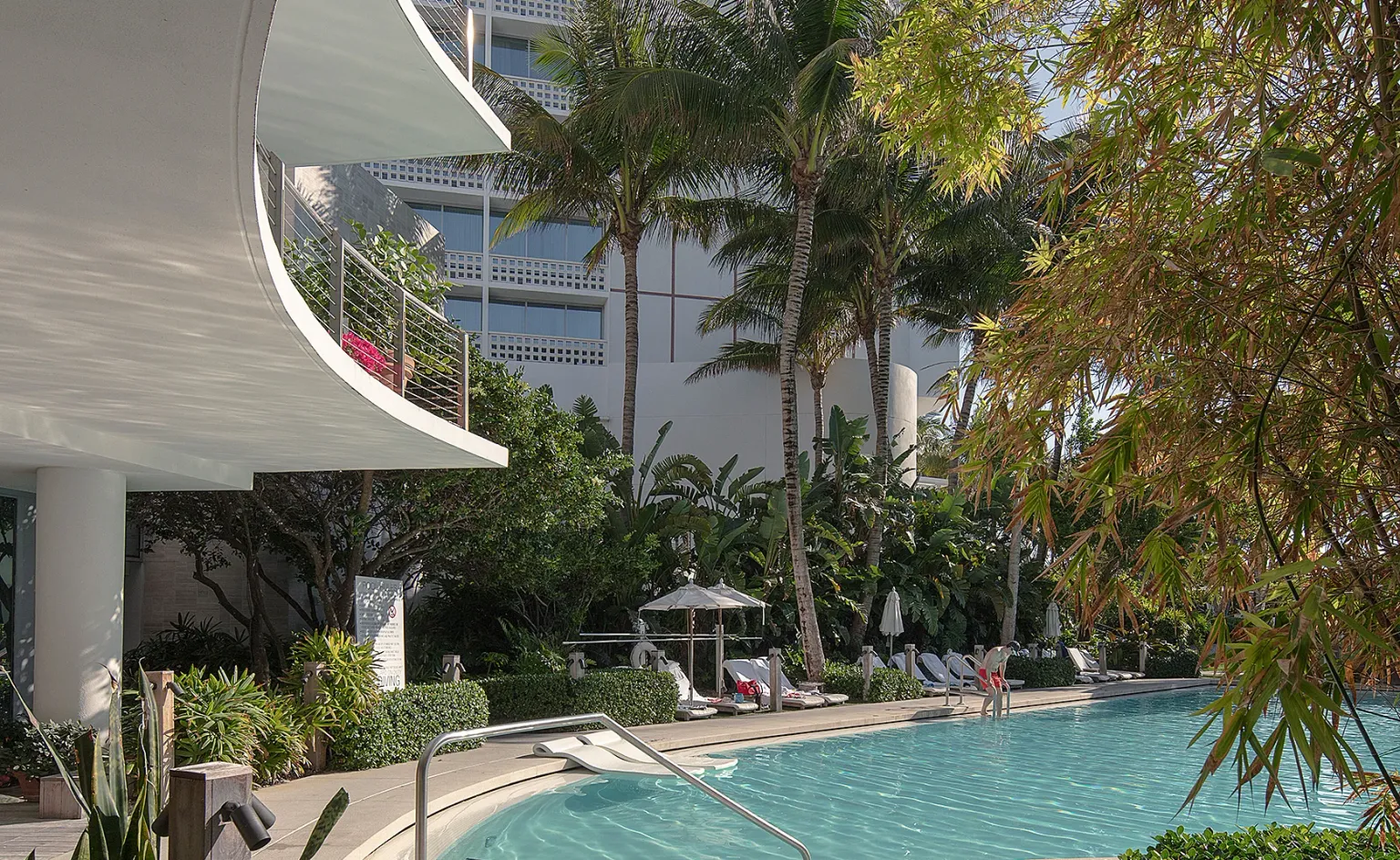 Nichols projects 5 of 8 – The Best Hotel Pools in Miami, from South Beach to Wynwood – Observer
Sun Sep 10 2023
Whether you're trying to rave or relax, there's a luxe Miami pool perfect for every occasion.
Once the weather cools down, it might be time to start plotting your next beach getaway. If you don't feel like crossing the country to visit Los Angeles and would rather not go island hopping, it might be easier to venture down to South Florida for a quick weekend visit.
Just in time for cooler temps, Observer has rounded up some of the best hotel pools in Miami, from South Beach to Wynwood. Whether you're hoping to party with A-listers while a DJ blasts EDM hits for a memorable girls' trip, or are seeking an elegant, adults-only experience, you're sure to have the best time at these luxurious swimming pools.
2217 NW Miami Ct, Miami, FL 33127
Hipsters rejoiced when the Arlo Wynwood opened its doors, becoming the first hotel in Miami's on-the-rise artsy neighborhood.
4441 Collins Ave, Miami Beach, FL 33140
There's a reason the Fountainebleau's pool has been a hot spot for years—even James Bond spent time poolside in Goldfinger.
2901 Collins Ave, Miami Beach, FL 33140
This boutique hotel might be most famous for its Instagrammable amenities, like the ice skating rink and bowling alley in the basement, but unlike the more nightlife heavy underground venues, the pool is decidedly relaxed and laid-back.
601 Washington Ave, Miami Beach, FL 33139
Pharrell Williams is one of the big names behind the buzzy Goodtime Hotel, which guarantees a chic adventure (and of course, a good time), with pale pink decor and palm frond sculptures in the heart of South Beach.
Nichols Architects as Architect of Record.
The Ritz-Carlton Key Biscayne, Miami
455 Grand Bay Drive Key Biscayne, Miami, FL 33149
The Ritz-Carlton Key Biscayne, Miami is the only luxury hotel on the bay, offering the a resort-worthy experience only 20 minutes south of Miami Beach, right off the coast.
Read more details…
Source: Observer https://observer.com/2023/09/miami-best-hotel-pools/