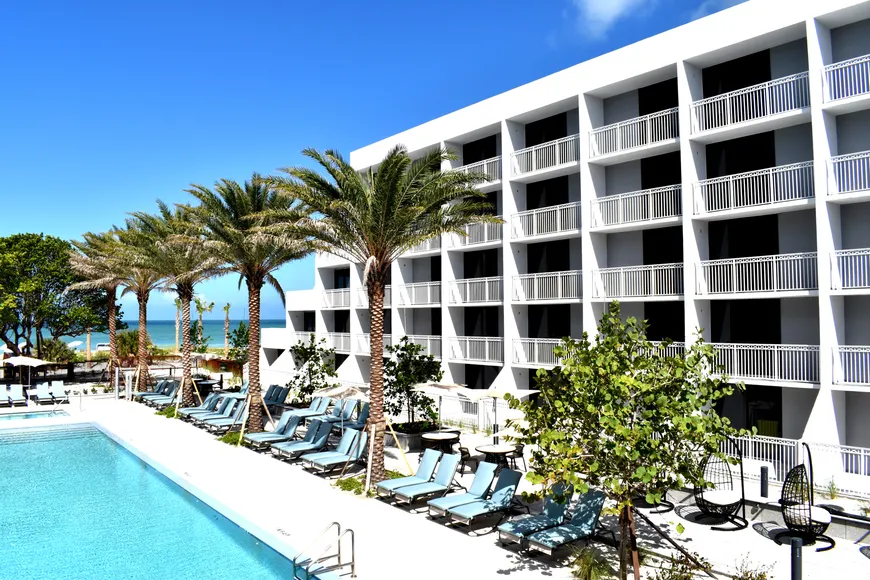 Ocean Properties buys out Zota Beach Resort partner Rockwood Capital | Business Observer
Mon Mar 23 2020
Rockwood Capital had provided funding for two dozen hotels beginning in 2007
by: Kevin McQuaid
Ocean Properties Hotels & Resorts has bought out its financial partner in a Longboat Key resort, a sign of its confidence in the Gulf Coast hospitality market going forward.
The deal involving the Zota Beach Resort, at 4711 Gulf of Mexico Drive, was one of two dozen Ocean Properties' lodging assets in six states that Los Angeles-based Rockwood Capital invested in in 2007, records show.
Ocean Properties added a new 84-room tower to the 103 existing room resort, the former Longboat Key Hilton, in 2017 as part of a $24 million makeover. Its ownership there dates to 2007, when it acquired the hotel for $14.4 million.
Zota Beach was valued at $67 million for purposes of the sale.
Architect for the project was NBWW (Nichols Brosch Wurst Wolfe & Associates)
Read on >>> Source: Business Observer Ocean Properties buys out Zota Beach Resort partner Rockwood Capital, which had provided fundign for two dozen hotels beginning in 2007 | Business Observer | Business Observer