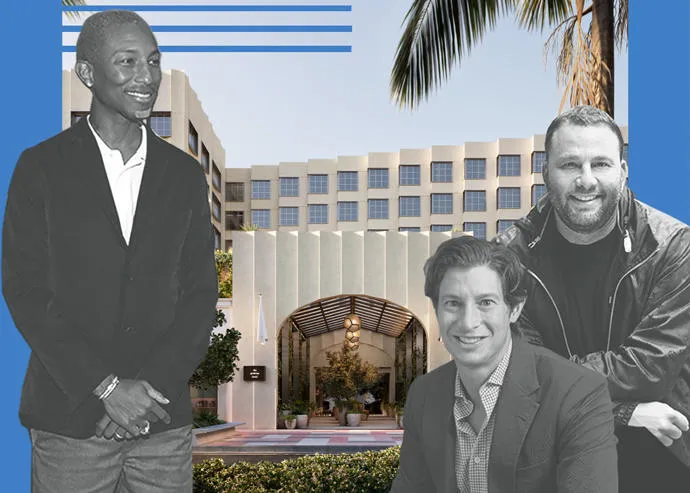 Pharrell, David Grutman partner with developer to launch South Beach hotel – The Real Deal
Thu Oct 29 2020
266-room hotel will include retail component, 40K sf outdoor pool deck
Developer Eric Birnbaum brought on star power to launch his Washington Avenue hotel in Miami Beach.
Singer-songwriter and producer Pharrell Williams and hospitality mogul David Grutman are partnering with Birnbaum on the Goodtime Hotel, a 266-room hotel on Washington Avenue between Sixth and Seventh streets, which is set to open early next year.
Birnbaum's Dreamscape Companies is the lead developer of the seven-story building, which was designed by architect Morris Adjmi, with NBWW as the Architect of Record. Raymond Jungles is handling the landscaping, and Ken Fulk is the designer. Birnbaum is also co-founder of New York-based Imperial Companies.
The roughly $200 million development marks the first major new project on Washington Avenue in years.
"It's great real estate, and there's no reason that it shouldn't go back to what it once was," Birnbaum said, referring to Washington Avenue.
Read on >>>> Source: The Real Deal Pharrell, David Grutman, Eric Birnbaum Launch Goodtime Hotel