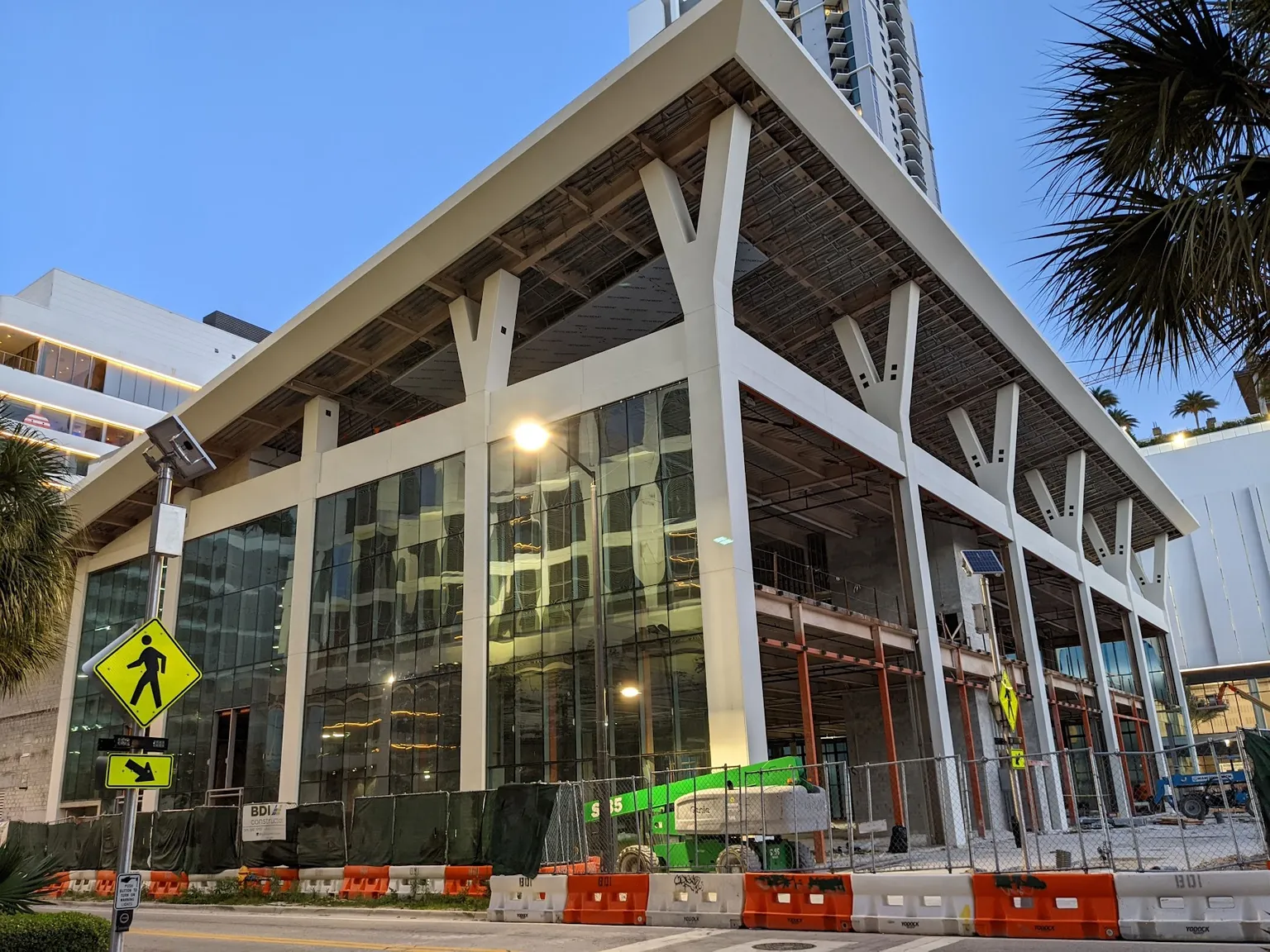 Photos: Construction Progress At Miami Worldcenter's Jewelry Box, Which Will Be Occupied By Bowlero – The Next Miami
Tue May 10 2022
Glass installation is continuing at the Miami Worldcenter retail building described by its architect Nichols Architects, as a "jewelry box," new photos show.
The jewelry box building will have a total of 135,208 square feet of space, including 78,264 square feet of retail.
There will be two floors of retail, along with a usable rooftop. An "iconic" rooftop structure will top the building.
Bowlero is the only tenant announced so far. It will occupy 31,000 square feet in the building.
The Bowlero will include 28 blacklight bowling lanes, a giant arcade with 75 state-of-the-art games, a sports bar, lounge style seating and upscale food and beverage offerings.
Nichols Architects (NBWW) is the architect of the building.
See more here >>>> Source: Photos: Construction Progress At Miami Worldcenter's Jewelry Box, Which Will Be Occupied By Bowlero – The Next Miami