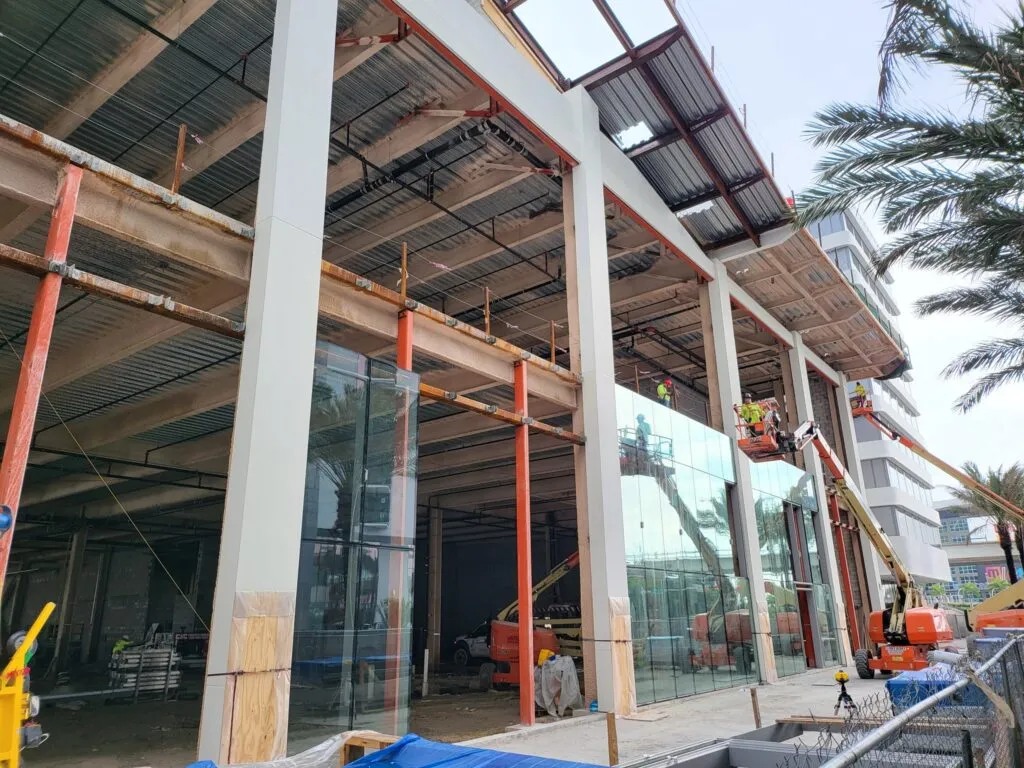 Photos: First Glass Installed At NBWW designed Miami Worldcenter's 'Jewelry Box' Retail – The Next Miami
Wed Dec 22 2021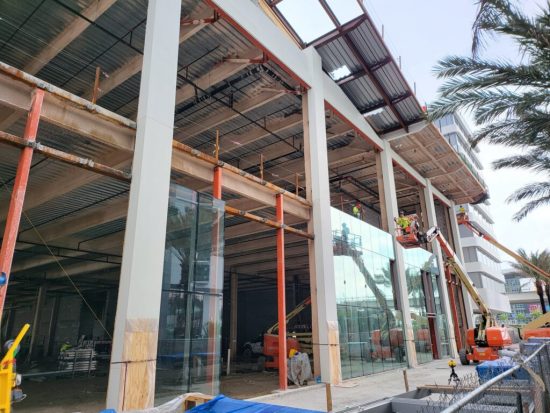 The building will include two floors of retail, along with a usable rooftop. An "iconic" rooftop structure will top the building.
Bowlero has signed a lease for more than 31,000 square feet in the building. The facility will include 28 blacklight bowling lanes, a giant arcade with 75 state-of-the-art games, a sports bar, lounge style seating and upscale food and beverage offerings.
The building will have a total of 78,264 square feet of retail, with a building size of 135,208 square feet.
Tenants for the remaining space have not yet been announced.
NBWW is the architect.
Source: Photos: First Glass Installed At Miami Worldcenter's 'Jewelry Box' Retail – The Next Miami