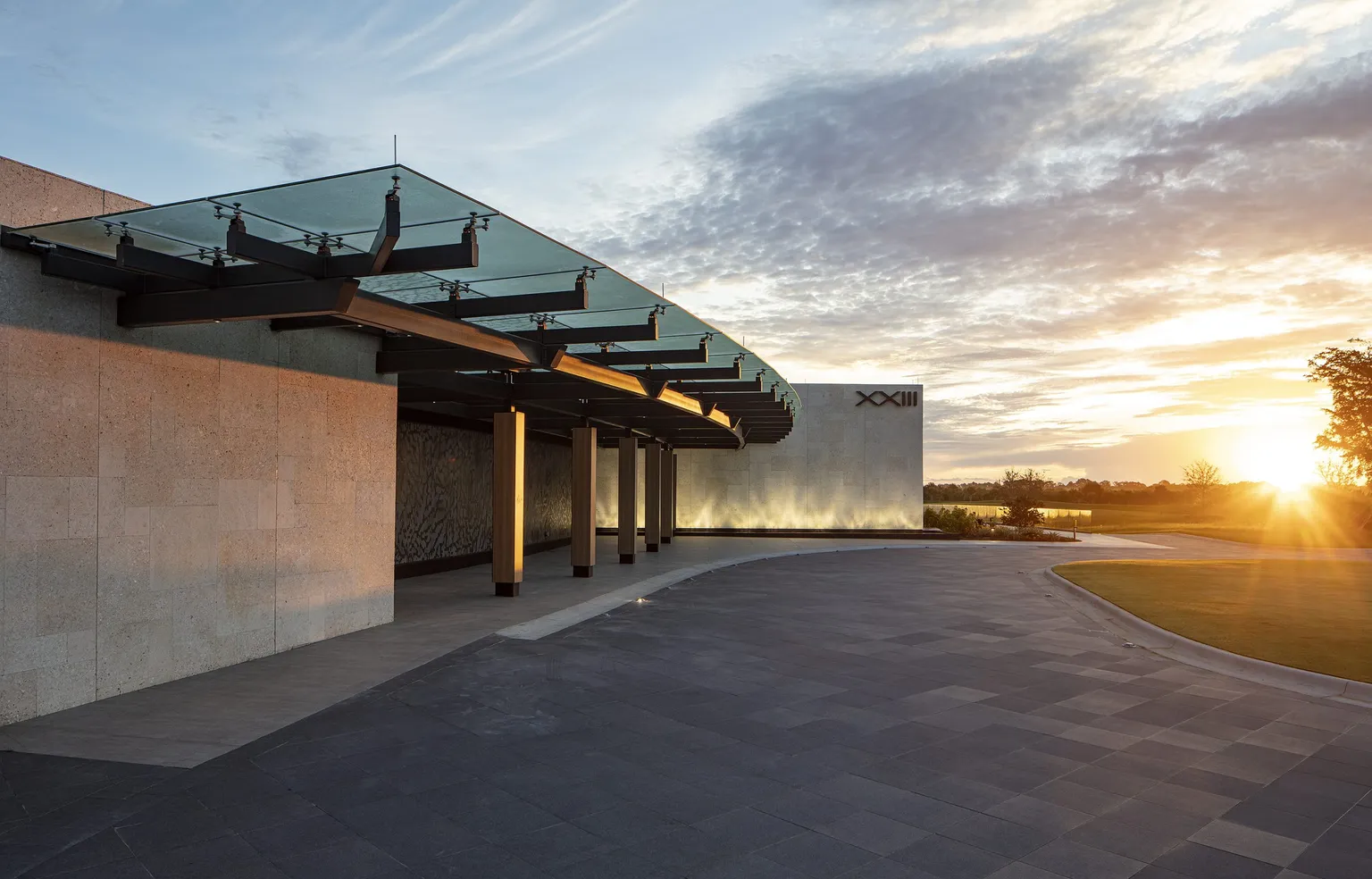 Picturesque! Michael Jordan's Florida Golf Course Is an Astoundingly Beautiful Venue – EssentiallySports
Sat Oct 02 2021
Michael Jordan's uber-exclusive golf course has been open since 2019. It was designed by Florida architects, NBWW.
By Devika
Back in 2019, NBA legend Michael Jordan opened his very exclusive golf course. Jordan's love for golf is old news, and has been a highlight ever since his time with the Chicago Bulls. After retirement, however, Jordan seems to have taken his love for golf to another level by starting his own golf course.
Jordan is also one of the richest athletes in the world, which gives him the opportunity to invest in various ventures. This golf course is one venture amongst many that the basketball icon has picked up. Of course, with his golf club being extremely exclusive, not many are able to get a glimpse inside.
Here's a look at Jordan's picturesque course, along with some other details about the amenities and so on.
The Grove XXIII is as exclusive as it gets and is located in South Florida, a former citrus grove near Hobe Sound. The site itself is extremely beautiful, with a good combination of obstacles, water, and greens. Each hole is well thought out, with Jordan apparently looking for the course to "play fast and firm", often giving way to "dramatic" matches.
One can say the course is made to look clean and suave, contemporary with short grass and well-placed hurdles.
Read on >>>> Source: Picturesque! Michael Jordan's Florida Golf Course Is an Astoundingly Beautiful Venue – EssentiallySports