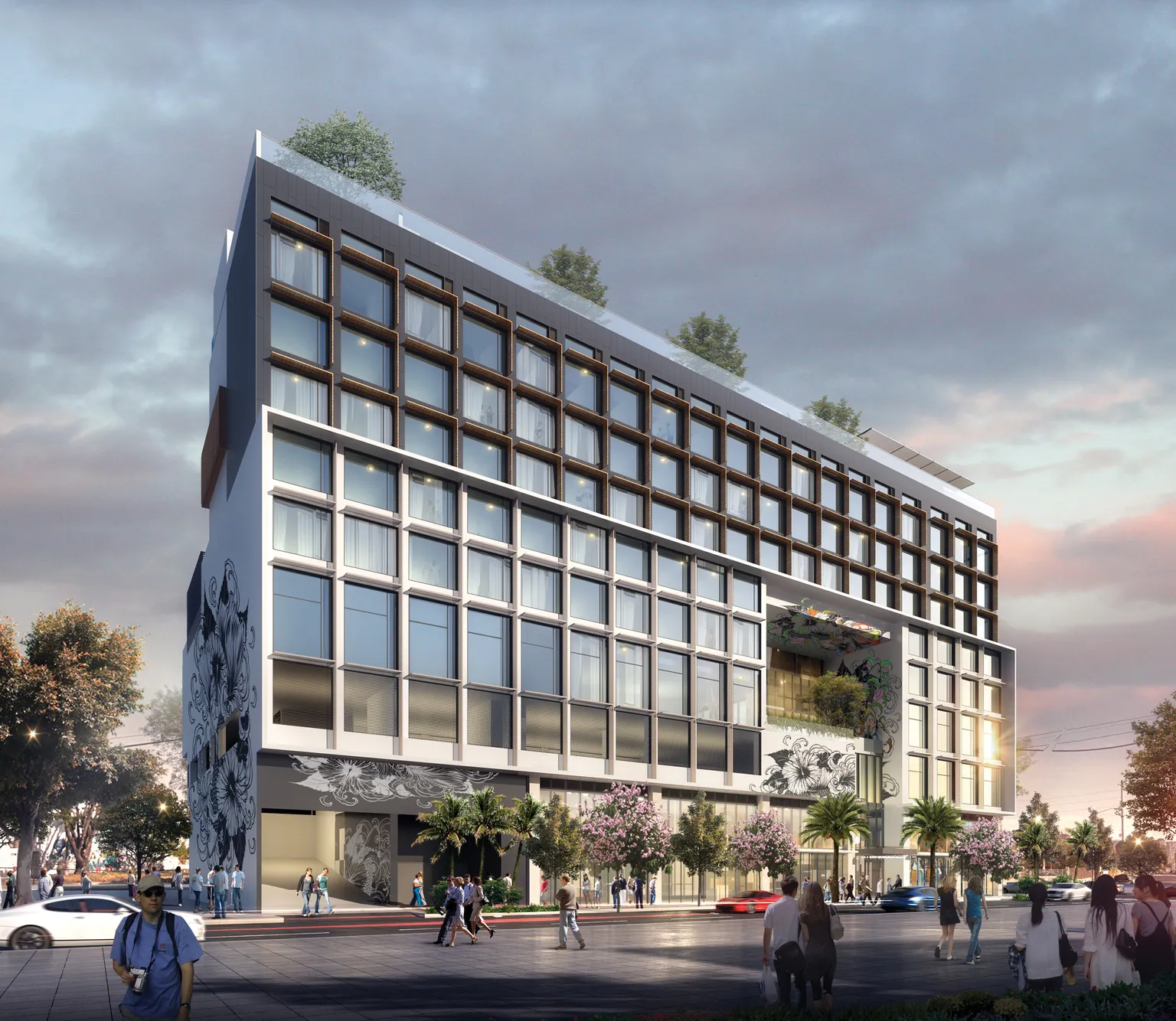 Quadrum Global Breaks Ground On The NBWW-Designed Arlo Wynwood Hotel — PROFILE Miami
Wed Jan 13 2021
Arlo Wynwood has become the first hotel in Wynwood to break ground. The project is expected to cost $29.6 million and construction will be overseen by Plaza Construction.
When complete the hotel will feature 217 pod-style hotel rooms and rise 9-stories with 141,758 square feet of total development.
Arlo Wynwood is designed by Nichols Brosch Wurst Wolfe & Associates Architects (NBWW) and is located at 2217 & 2233 Northwest Miami Court. The boutique hotel, which is being developed by Quadrum Global, will offer "pod" style micro-rooms along with featuring a fitness center, yoga deck, valet parking, restaurants, bars and an urban event venue.
The interior of the building will feature a landscaped courtyard as well as an outdoor gallery for large art displays and an amphitheater. The building will feature finishes including exposed concrete and structural metal beams along with wood and glass with tropical landscaping. Quadrum Global initially purchased the 30,000 SF lot for $8.55 million in November 2018.
Source: Quadrum Global Breaks Ground On The NBWW-Designed Arlo Wynwood Hotel — PROFILE Miami