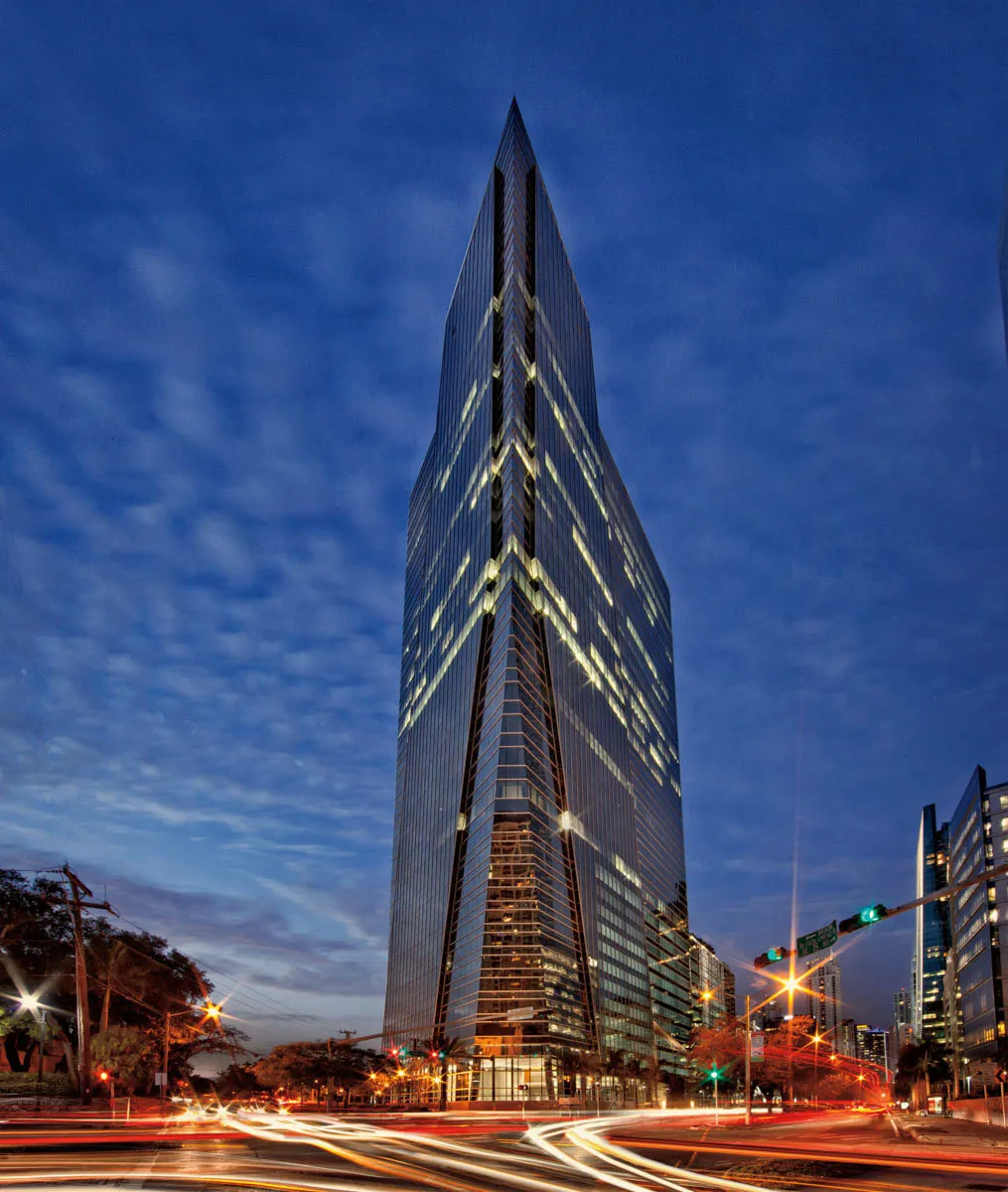 Remembering when 1450 Brickell achieved LEED Gold status – a first of its kind! #TBT
Thu Aug 06 2020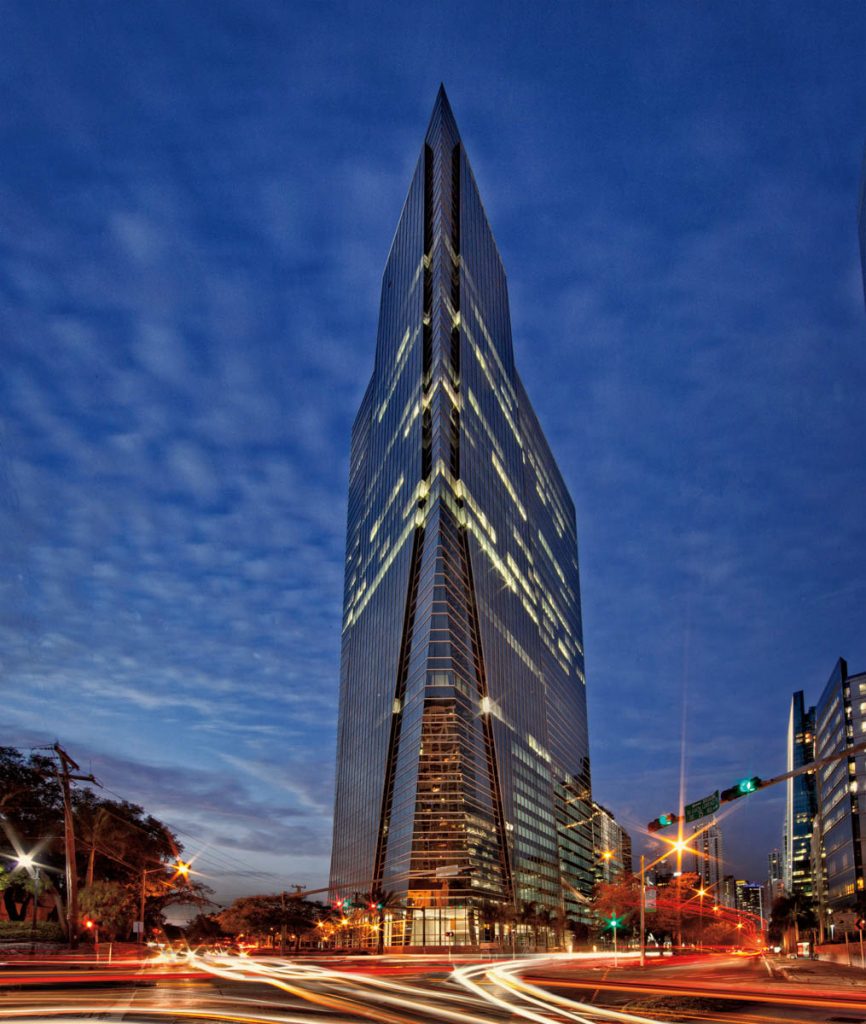 1450 Brickell Tower Becomes Miami's First LEED Gold Office Building
From World Property Journal:
Just days after unveiling that 1450 Brickell now has 226,000 square feet of office space leased, the project's developer announced today that the 'class-A' building has been awarded LEED Gold certification by the U.S. Green Building Council. The LEED (Leadership in Energy and Environmental Design) Green Building Rating System is the nation's accepted benchmark for the design, construction and operation of environmentally-sound buildings. This makes 1450 Brickell the Downtown Miami/Brickell market's first and only office tower to achieve LEED Gold status in the core and shell category, which applies to new construction.
The 35-story, 582,817 square foot office tower's LEED Gold certification coincides with receipt of its Certificate of Occupancy, which verifies that the building is in compliance with all local building codes and is safe for permanent occupancy.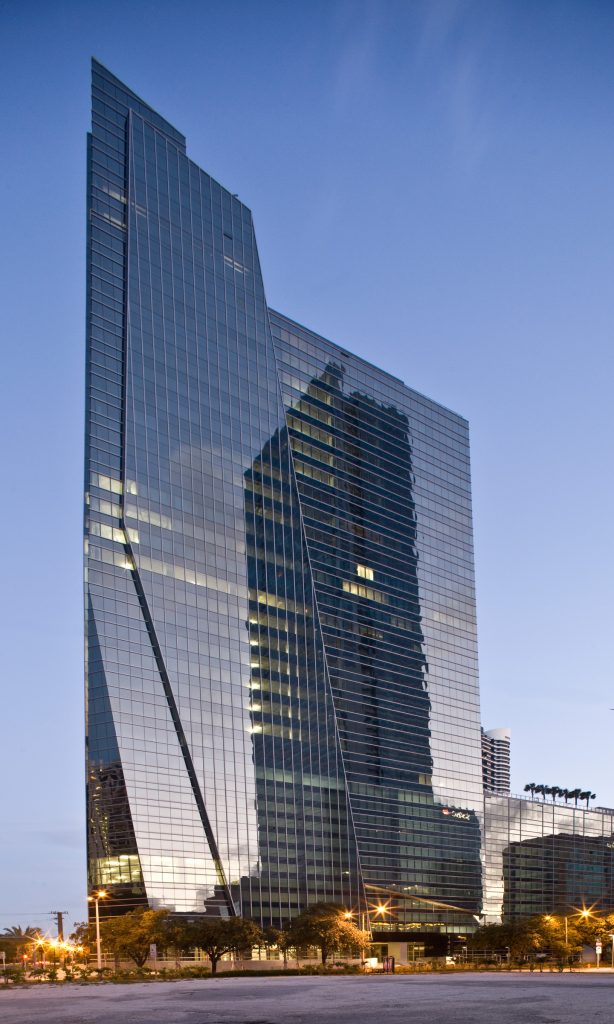 "In earning its LEED Gold certification, 1450 Brickell has set a new standard for the sustainable design and construction of new commercial office buildings in Miami," said Alan Ojeda, CEO of Rilea Group, developer of 1450 Brickell. "As tenants seek opportunities to become more environmentally-conscious in line with their business principles, properties like 1450 Brickell will stand out from the competition. Recognizing this trend toward green buildings and the cost efficiencies created by sustainable design, we set out to build Miami's most sustainable office tower. We are now seeing this commitment materialize in the form of strong leasing activity among the market's top-tier corporate tenants."
1450 Brickell features a range of efficient strategies and technologies that enhance the health and productivity of its tenants while reducing waste and promoting environmental sustainability.