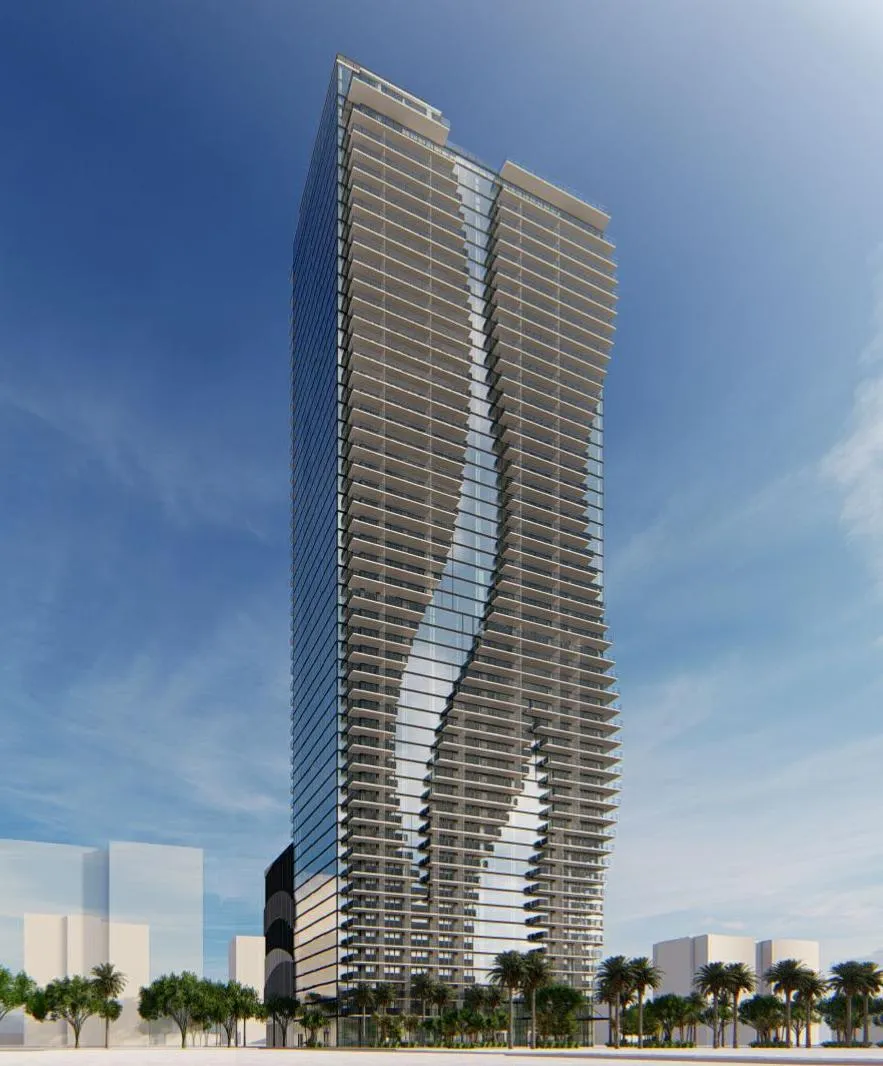 Revealed: First Phase Of NBWW designed Miami World Towers Proposed To Rise 52 Stories – The Next Miami
Thu Feb 06 2020
Plans for the first phase a massive new project called Miami World Towers have been submitted to Miami planners.
It is the first tower of three phases planned for the property.
Miami World Tower phase one is proposed to rise 52 stories at Worldcenter's Block E.
Tower one will include 560 residential units and 3,136 square feet of commercial space, along with 401 parking spaces.
New York's Lalezarian Properties is the developer. The company purchased the site last year from Miami Worldcenter, and submitted the plans this month.
NBWW is the architect.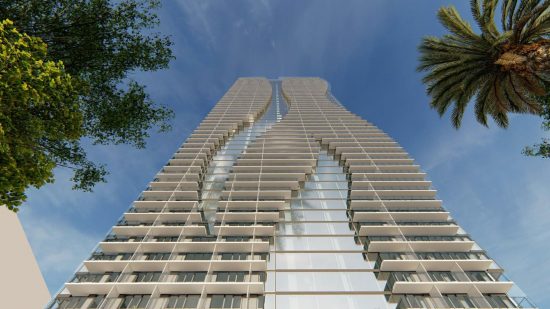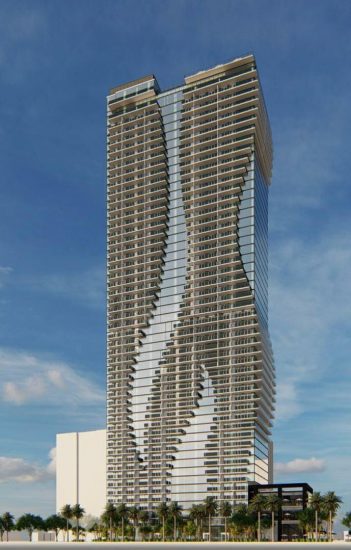 Here's how an attorney for the developer describes the architecture in a letter to city planners:
Miami World Tower aims to break away from the rigid and orthogonal language typical of many residential towers. In plan, the building is a simple and efficient rectangle that maximizes daylight into, and views out of, each unit. On the east and west elevations, however, a contrast between shifting balcony profiles and areas of clean, uninterrupted glass results in the expression of fluid, sensuous curves. On the south side, balconies extend beyond the edge of the building, swaying in and out again as they move upward, resembling wave crests approaching the shore. The overall effect is that of a building in motion, where portions appear to be carved out or eroded, revealing a new layer underneath.
Read more >>>> Source: The Next Miami Revealed: First Phase Of Three At Miami World Towers Proposed To Rise 52 Stories – The Next Miami