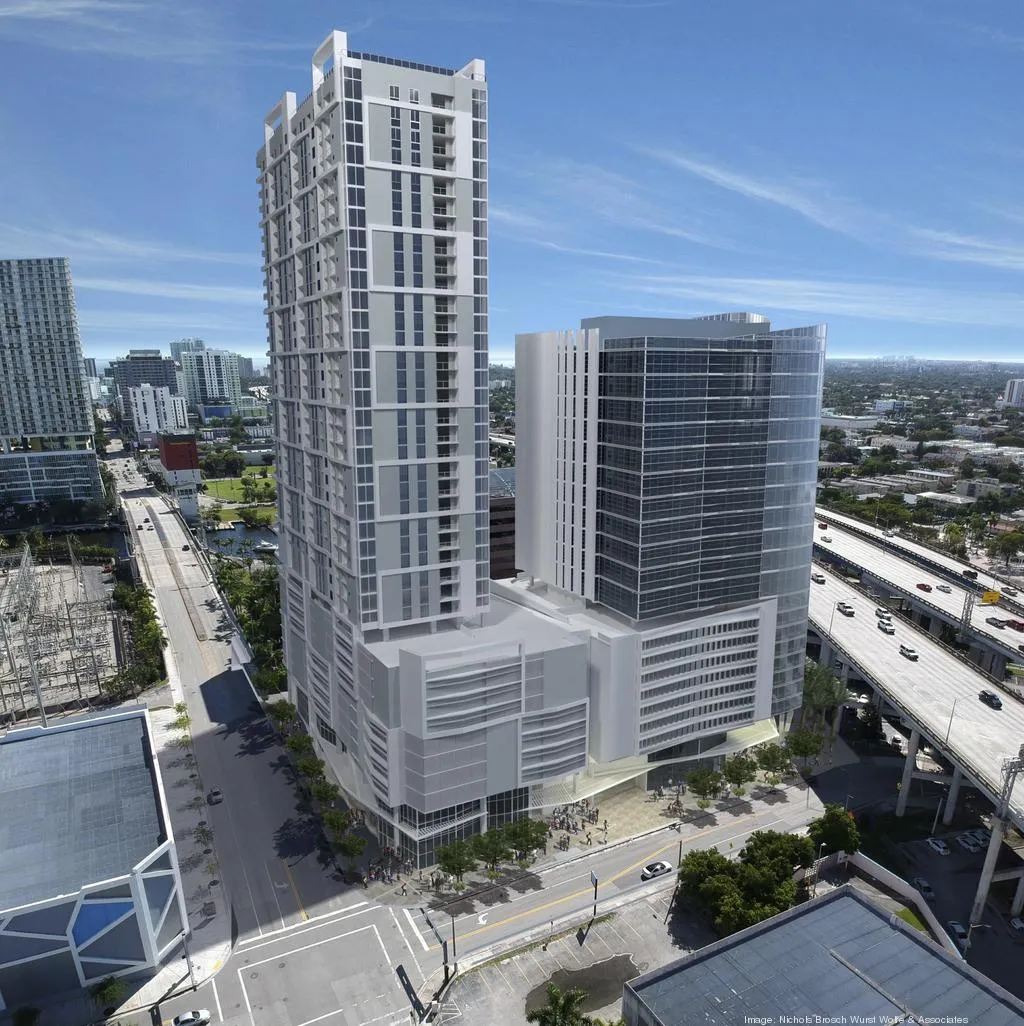 Riverside Center Approved By UDRB, With A New Design by NBWW – The Next Miami
Tue Feb 25 2020
Adler Group has won Urban Design Review Board approval to build the first two phases of Miami Riverside Center.
… According to the newly approved plans, two towers will be built.
A 38-story residential tower will have 430 apartments.
A 20-story office tower will have 278,379 square feet of space, and will serve as the new administrative offices for the city of Miami.
There will also be parking garages with 1,307 spaces, which is more than what is required by zoning.
UDRB approval was granted at a meeting on February 19, according to The Real Deal.
NBWW is the architect.
Read on >>>> Source: The Next Miami Riverside Center Approved By UDRB, With A Different Design Than Shown During Voter Referendum – The Next Miami