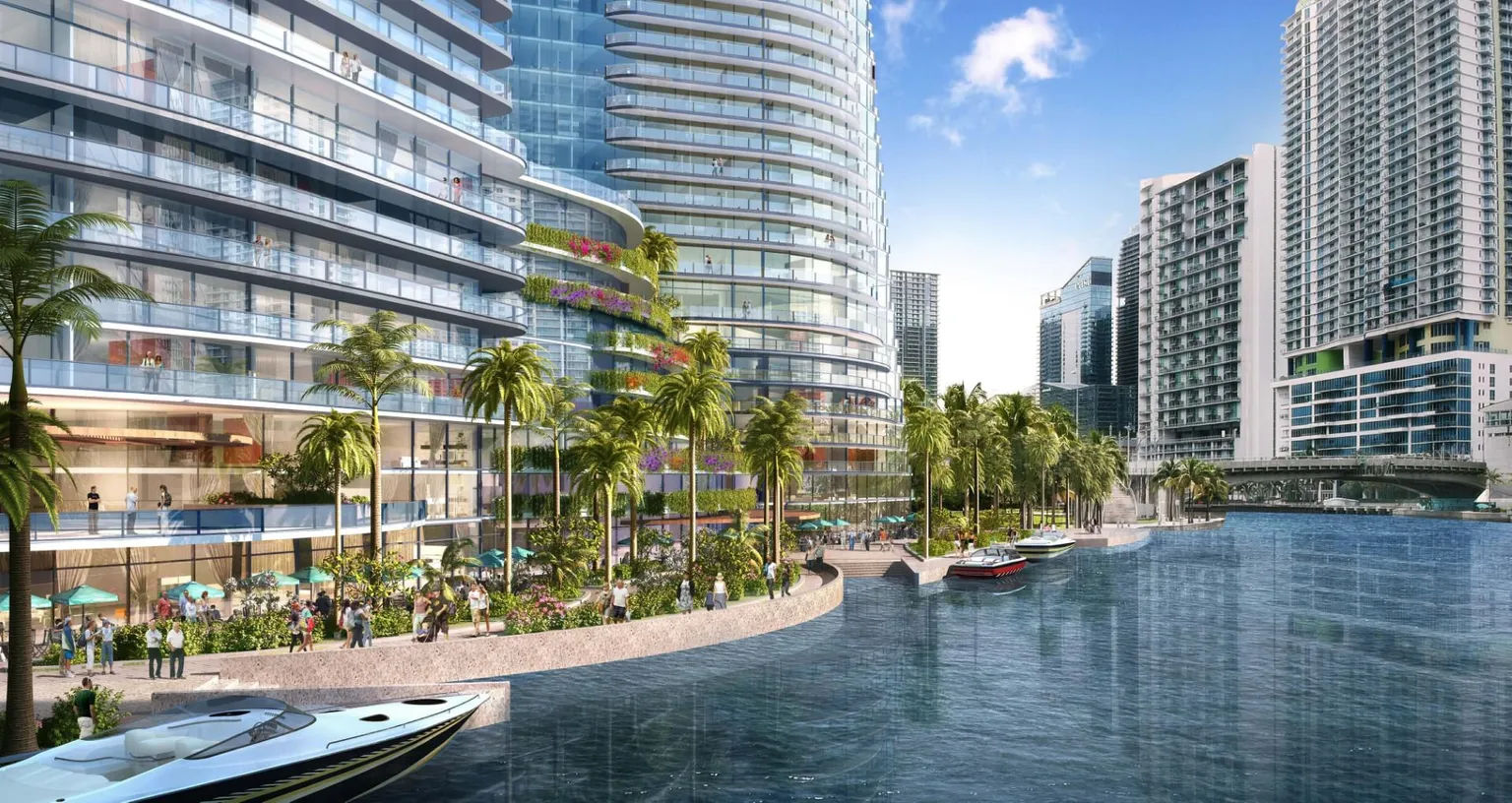 Riverside Center To Be Built 'In Consonance' With 2018 Design, Developer Says – The Next Miami
Thu Mar 05 2020
Miami's Adler Group is still planning to develop Riverside Center with a design that is similar to what was shown to voters in a 2018 referendum.
In a statement released to The Next Miami, a spokesperson said that the Riverfront property would be developed "in consonance with the 2018 design." The project will enhance the Miami skyline and riverwalk in a way that will make the community "proud," the developer added.
Last month, Adler was granted UDRB approval for a project that will include a 20-story office and 38-story residential tower, along with 1,307 parking spaces.
Adler noted that the approval was only for land that the company privately owned. The adjacent public land that was subject to the 2018 referendum was not a part of the UDRB review last month.
Both designs are by architects NBWW – Nichols Brosch Wurst Wolfe.
UDRB approval last month:
Read on and see more >>>> Source: The Next Miami Riverside Center To Be Built 'In Consonance' With 2018 Design, Developer Says – The Next Miami