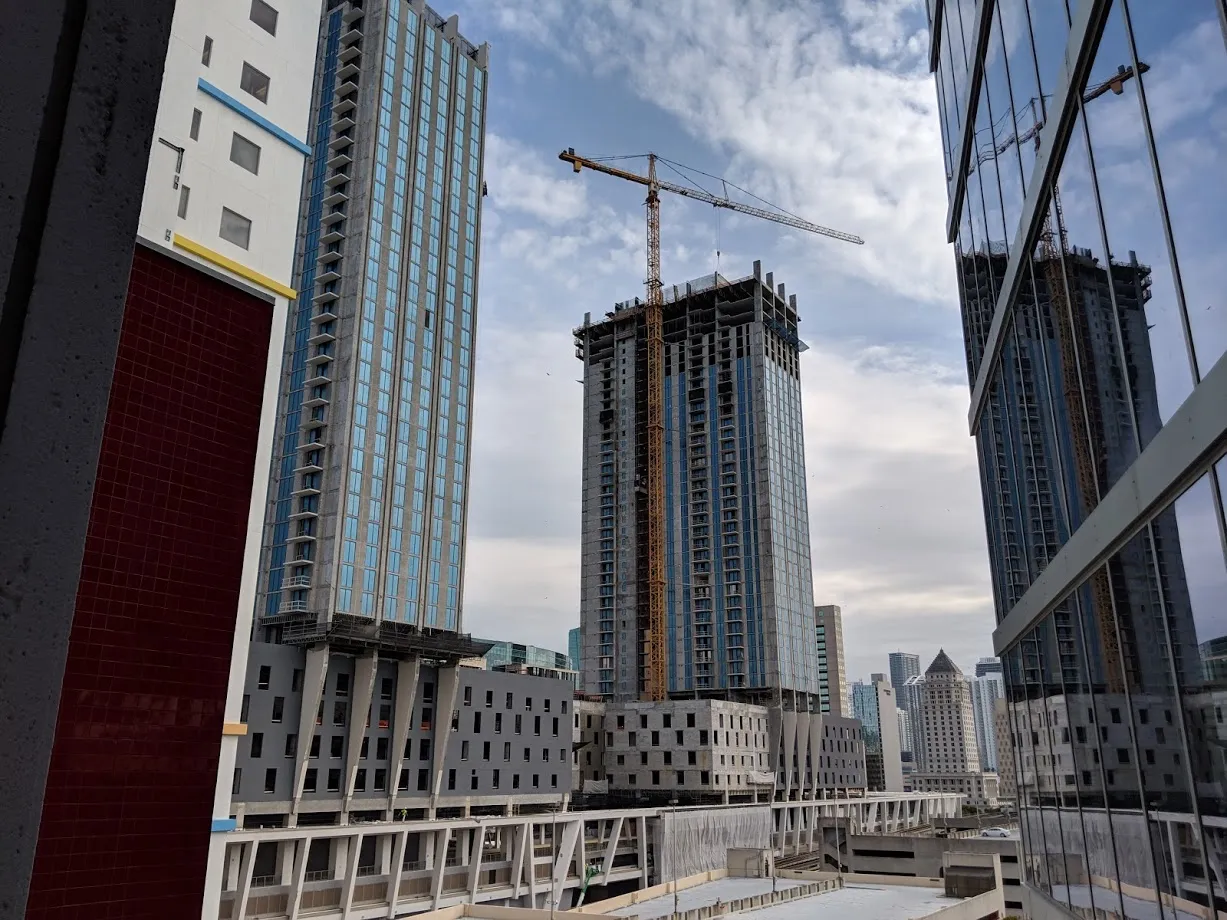 Second, Taller Park Line Tower Tops Off At Brightline's MiamiCentral
Mon Jan 28 2019
At MiamiCentral, another Park Line apartment tower has topped off.
It is the second and taller of the two apartment towers being built there. The towers each include 30 and 33 stories of residential space above the station, but are likely in the 40-50 story range when including multiple levels of terminal space, train platforms, retail/food hall, and robotic parking garage underneath.
Over 800 apartments are being built between the two buildings.
When complete, residents will be just an elevator ride away from accessing the entire MiamiCentral complex, including the CentralFare food hall and Brightline/Virgin Trains station. Metrorail, Metromover, and Tri-Rail are also on site.
Amenities will include a 2-acre deck with multiple pools and green space.
OMA and NBWW are the architects on the project.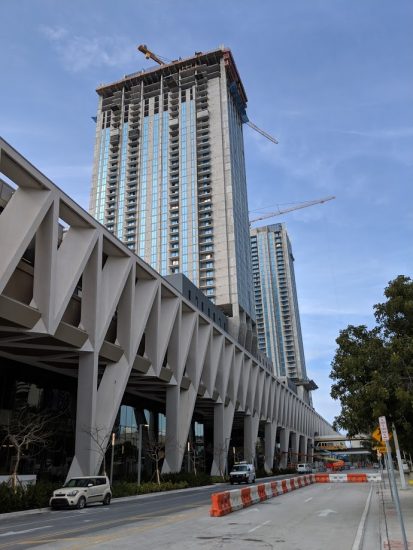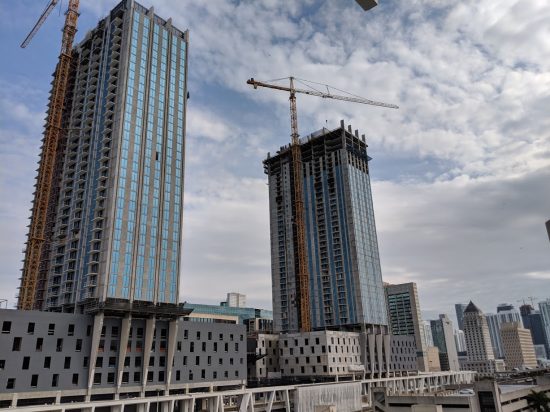 Source: The Next Miami Second, Taller Park Line Tower Tops Off At Brightline's MiamiCentral