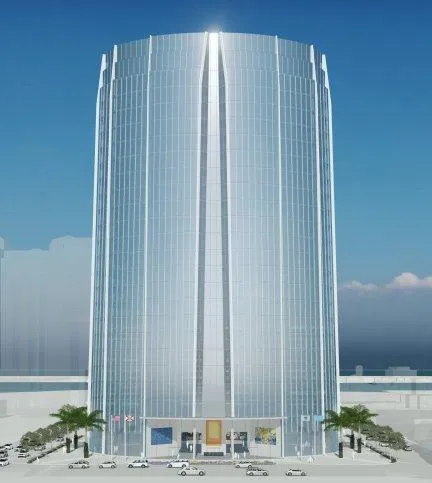 South Florida real estate projects in the pipeline for the week – South Florida Business Journal
Mon Aug 17 2020
The week's real estate news, including Cohen Brothers propose 23-story office tower – West Palm Point
Cohen Brothers Realty Corp. has unveiled plans for a new office tower in downtown West Palm Beach.
The New York-based developer agreed to lease the 2.4-acre property at 801 S. Dixie Highway from the city's Community Redevelopment Agency. West Palm Point would rise 23 stories.
The tower would have about 352,000 square feet of leasable office space and about 25,000 square feet of ground-floor retail space.
A 10-story parking garage with 1,300 spaces would be connected to the office building at both the ground level and via a ninth-floor skybridge. There would be an active roof atop the parking garage with a reflecting pool and landscaping.
West Palm Point was designed by Pelli Clarke Pelli Architects and Nichols Brosch Wurst Wolfe & Associates is the AOR for the project.

Source: South Florida real estate projects in the pipeline for the week of Aug. 14, 2020 – South Florida Business Journal