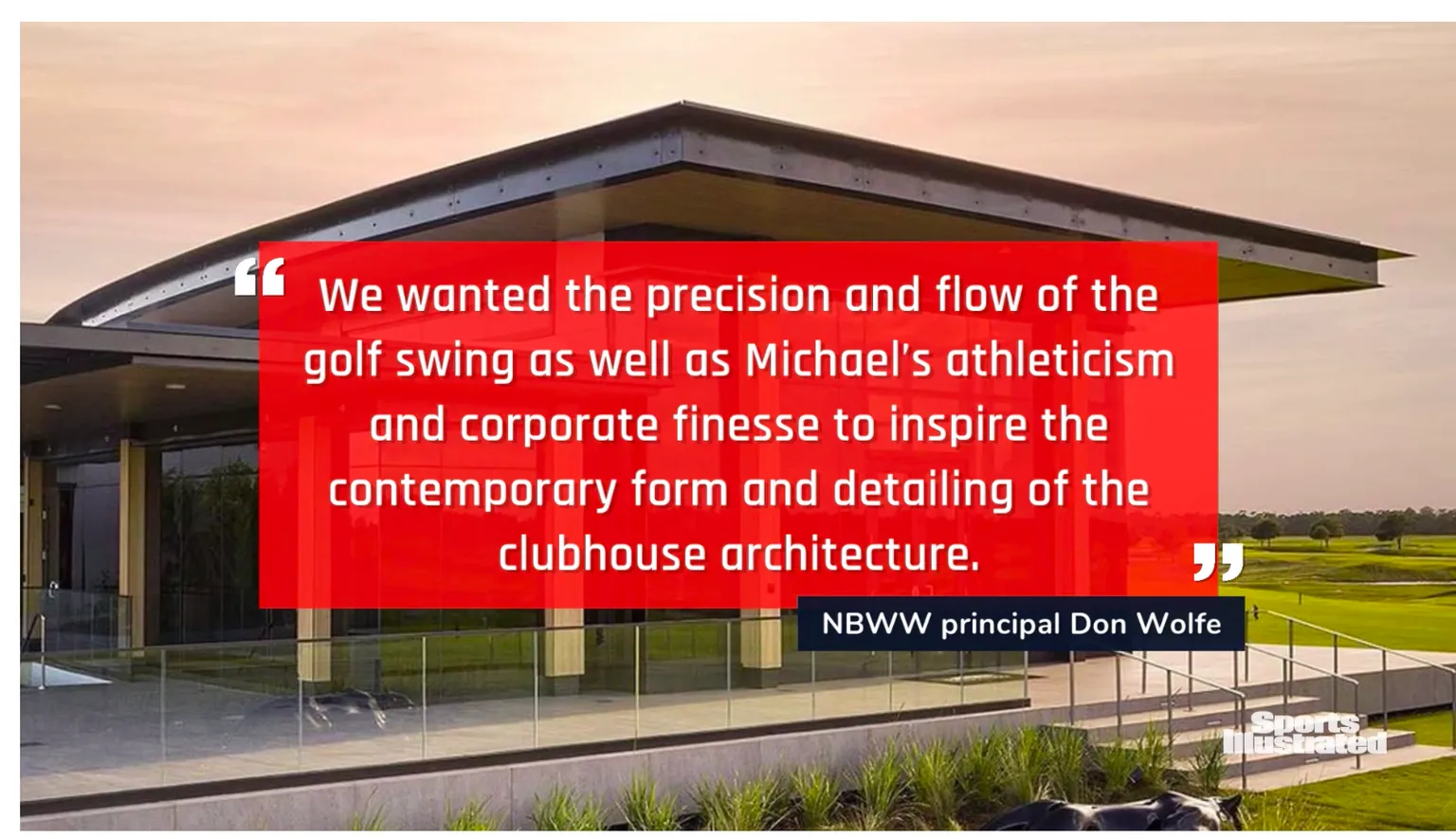 Sports Illustrated made a cool video of Michael Jordan's Super Exclusive Golf Course
Wed Jan 06 2021
And it quotes our own Don Wolfe! Click the image to watch…
Gabe Zaldivar
If you do get on at Michael Jordan's Grove XXIII, you're going to like amenities.
Golf's most exclusive club is Michael Jordan's Grove XXIII. It has everything you want in a golf course, including loops, hat tips to a legend's career and drones that deliver your snacks.
Yes, Jordan's golf paradise certainly has the characteristics of a Stefon SNL skit, but it seems real according to The Robb Report's rundown of the place.
Let's get to the bad news first. Playing this course is right up there with being an actual NBA player on daydreams that will never happen. (Unless your dad is LaVar Ball, then congrats on being drafted.)
Sadly, there are only 100 members allowed at this time, which means it's not exactly my kind of golf course. There is no joy in sitting for an absurd amount of time in the middle of the fairway as you wonder what they hell is going on with the group in front of you taking their sweet time up at the green. Golf is a pastoral game and should be played at a stressfully leisured pace, after all.
The good news is that if you do get on, you will be launched into an absolute haven. Not only is there the finest in amenities, you get to play amid some sick architecture.
"We wanted the precision and flow of the golf swing as well as Michael's athleticism and corporate finesse to inspire the contemporary form and detailing of the clubhouse architecture," NBWW principal Don Wolfe said, according to the Robb Report.
Read on >>> Source: Sports Illustrated Michael Jordan's Super Exclusive Golf Course Has Snack Wielding Drones