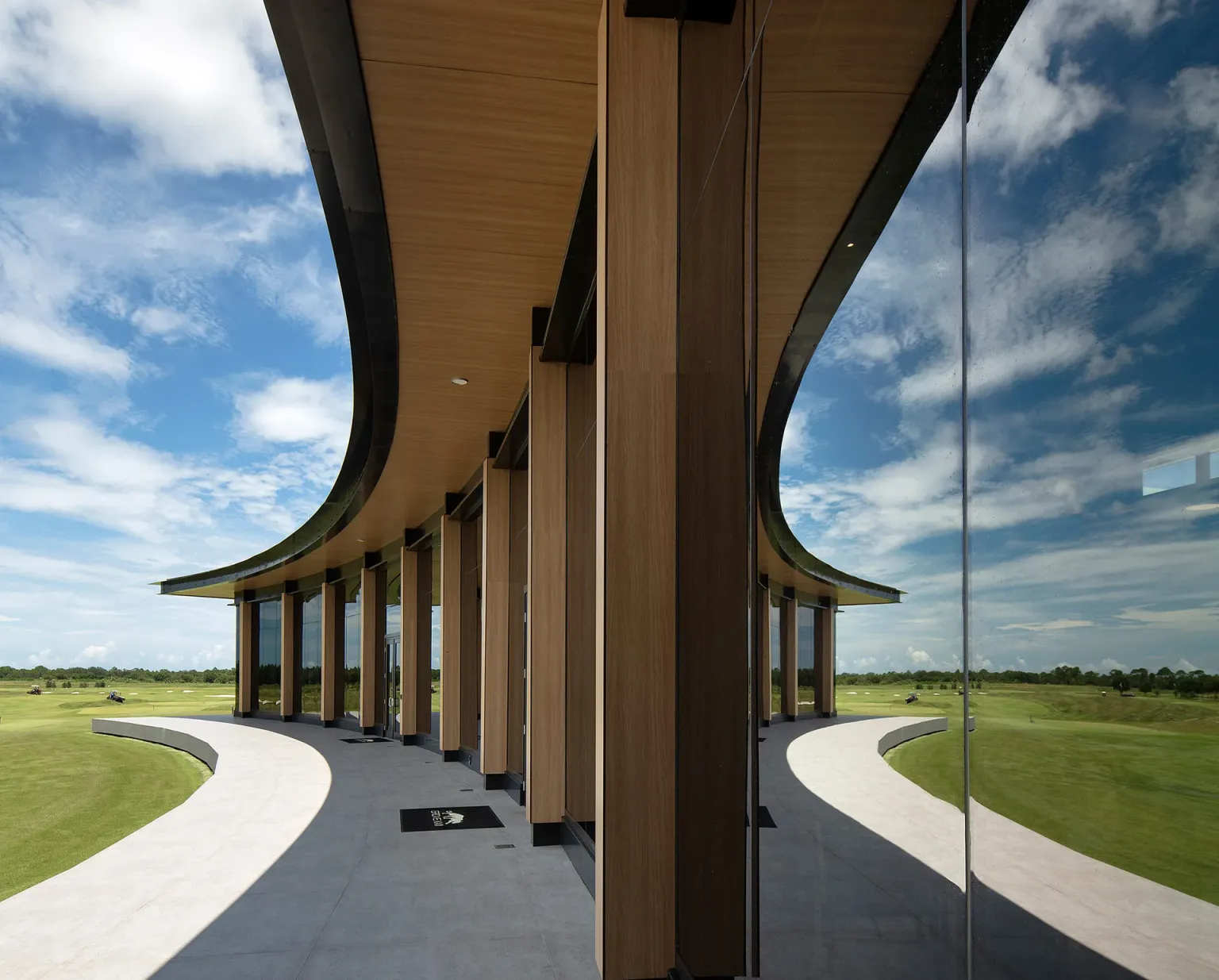 Take a Peek Inside Michael Jordan's Invite-Only Golf Club – AZFoothills
Wed May 24 2023
The Grove XXIII Clubhouse was designed by award winning firm, Nichols Architects.
While Michael Jordan is famous for his skills on the basketball court, the NBA star is also an avid golfer. So, he created
GROVE XXIII
, his own private course and clubhouse where he can freely enjoy the game of golf with his closest friends and celebrity colleagues while staying out of the public eye.
Located on a former citrus grove in Hobe Sound, Fla., the exclusive golf club opened in 2019 and features an 18-hole course designed by world-renowned designer Bobby Weed, a main clubhouse, a gatehouse, a learning facility and a practice range. The unique fairways are tailored to Jordan's swing and style of play and the clubhouse mimics a golf swing with glass panels that curve around the main entrance.
Designed by Nichols Architects and Dailey Janssen, the 15,000-square-foot clubhouse houses a pro shop, bar, lounging areas, and men's and women's locker rooms. Interior designer Caitlin Kah brought the inside of the luxury clubhouse to life with a warm, home-like feel that incorporates neutral tones and textures.
Read on >>>> AZFoothills https://www.arizonafoothillsmagazine.com/in-house/in-house-news/take-a-peek-inside-michael-jordans-invite-only-golf-club