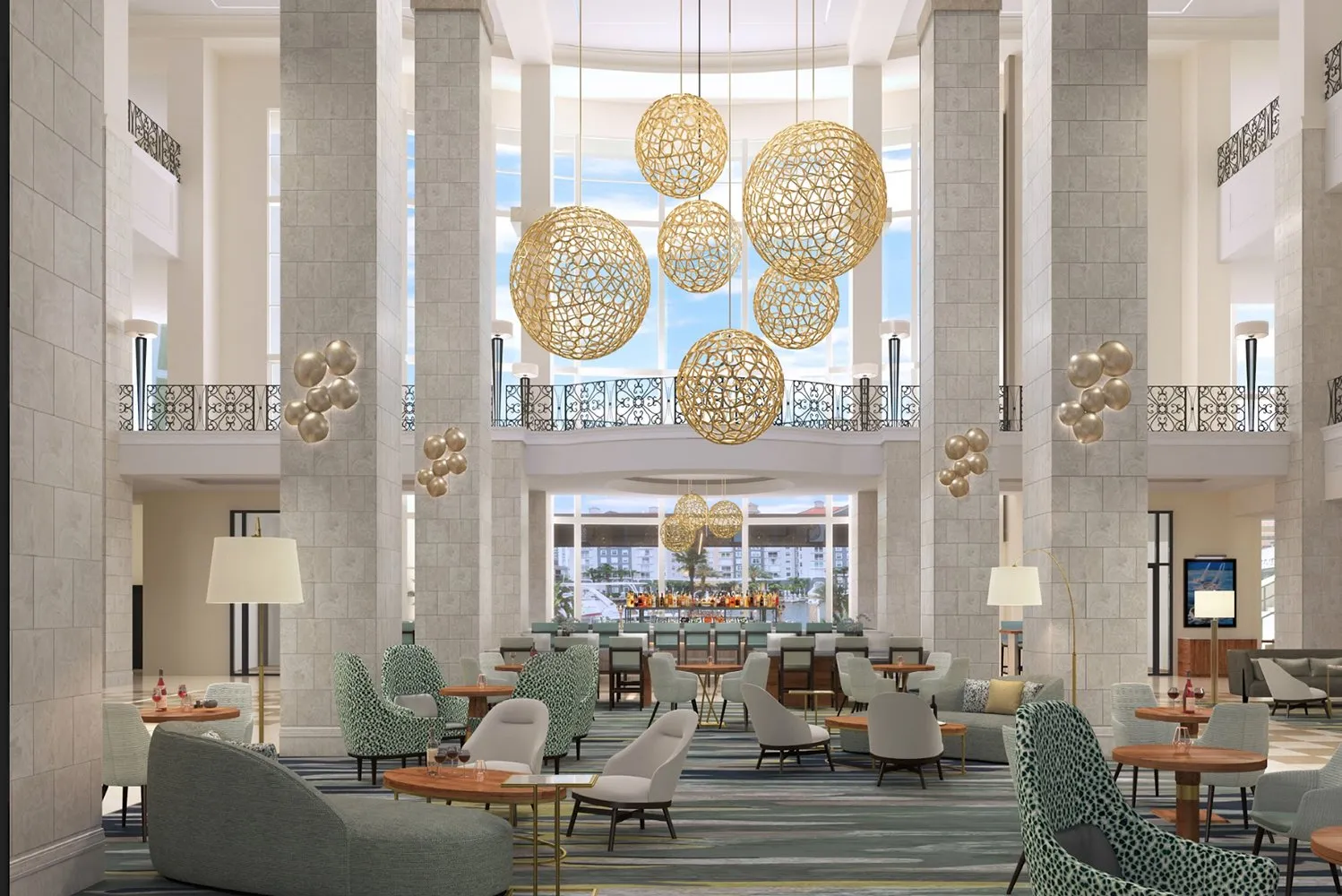 Tampa Marriott WaterSide completes transformation
Wed Dec 18 2019
NBWW architects' Tampa Marriott Waterside completed an 18-month restoration, renovation and expansion.
This included a bridge connecting the current Tampa Marriott Water Street to the new JW Marriott Tampa.
For more on the interior renovation…
by Mick Tan
The Tampa Marriott Water Street completed its multiphase transformation following an 18-month restoration, renovation and expansion. The enhancements included the 727 guestrooms, over 40,000 square feet of meeting spaces, a refreshed Great Room and the addition of two new restaurant concepts.
The Johnson Studio at Cooper Carry designed the hotel's refreshed public spaces, including the Great Room. The communal area was opened up, and bulky palm trees were replaced with more design-focused pieces. New color schemes of blues and beiges were used, along with artwork that give nod to the property's waterfront location. The space also has a new bar.
The 727 reimagined guestrooms and suites were completed in the first phase of the transformation. Designed by Looney & Associates, accommodations have new furnishings and nautical accents of blue, white and gray, reflecting the property's waterfront setting. Textured flooring replaced carpeting, and bathrooms have soaking tubs, many with water views. Tech-forward features and amenities include a 55-inch LED television, plug-in room technology and furnished patio space.
Read on >>>> Source: Hotel Management Tampa Marriott Water Street completes transformation