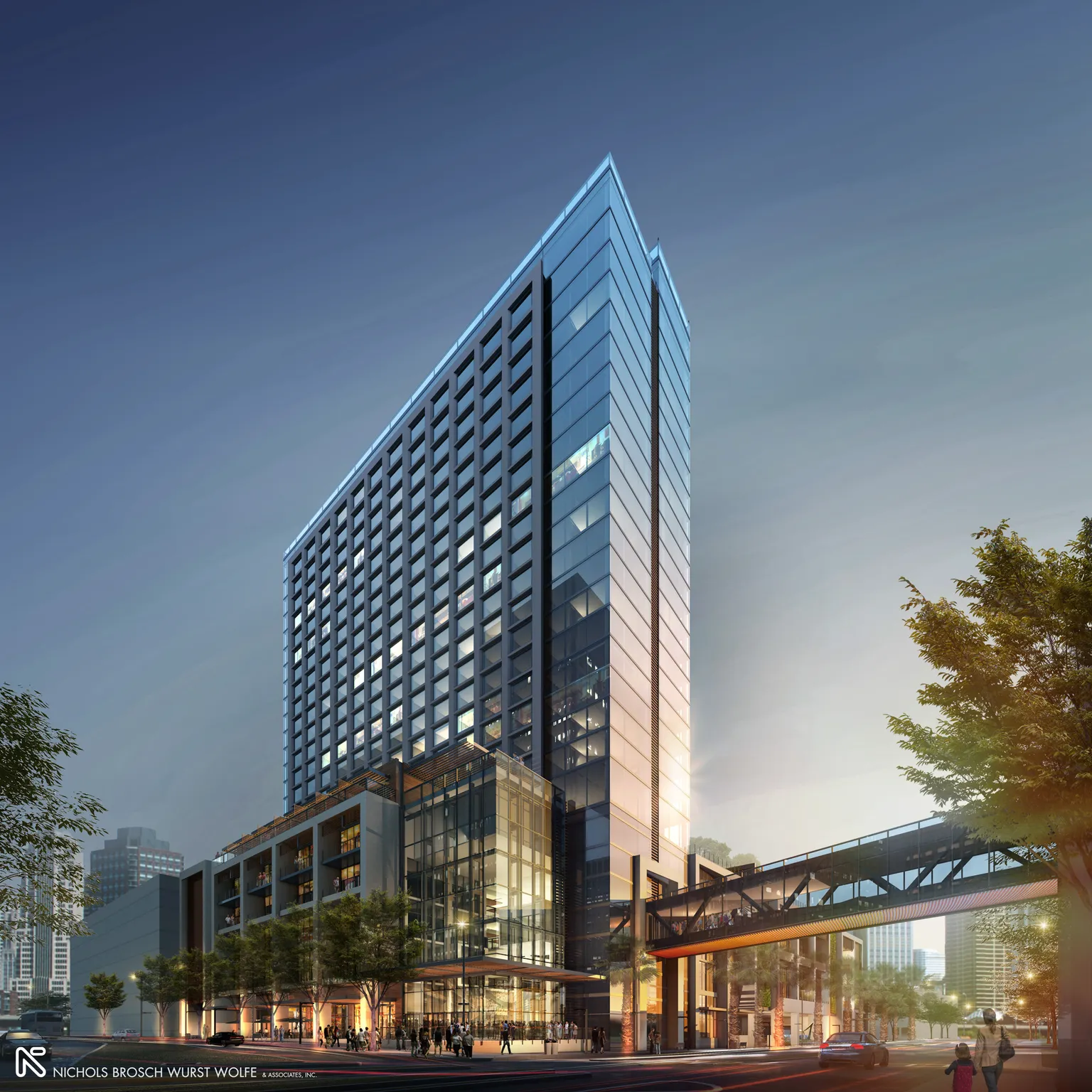 Tampa's JW Marriott opens Monday; here's a first look inside the NBWW designed hotel
Sat Dec 19 2020
The much-anticipated luxury hotel is a key part of the $3.5 billion Water Street Tampa development.
TAMPA — When it opens on Monday, the JW Marriott Tampa Water Street could usher in a new era of hospitality downtown.
"This is probably going to be a four-star or -diamond," said Christopher Adkins, the highly anticipated hotel's director of sales and marketing. "This will be higher — and much higher, in many ways — than the Marriott." The hotel was designed by Florida architects Nichols Brosch Wurst Wolfe (NBWW).
Even before opening its doors opposite the Tampa Marriott Water Street, the first JW Marriott in Tampa Bay has made a splashy debut.
The 27-story, $200 million-plus hotel is a centerpiece component of Water Street Tampa, the $3.5 billion development from Lightning owner Jeff Vinik and an investment company owned by Bill Gates that envelops acres of prime real estate between the Tampa Convention Center and Port Tampa Bay.
The hotel is already the temporary practice home to the NBA's Toronto Raptors, who are starting this season in Tampa due to travel restrictions related to the coronavirus pandemic. It will likely host visiting NBA and NHL teams, and along with the adjacent Marriott will serve as the NFL's headquarters during February's Super Bowl in Tampa.
…
Eventually, the JW Marriott will be joined by another hotel and residential co-branded by Marriott, the Edition, located on the other side of Amalie Arena. Created in partnership with celebrated hotelier Ian Schrager, the Edition aims to be Tampa Bay's first five-star hotel when it opens in late 2021. The tower's 37 luxury residences are now on sale starting at $2 million. Nichols Brosch Wurst Wolfe (NBWW) is also architect on the Edition.
Read on and see the images >>>> Source: Tampa Bay Times Tampa's JW Marriott opens Monday; here's a first look inside