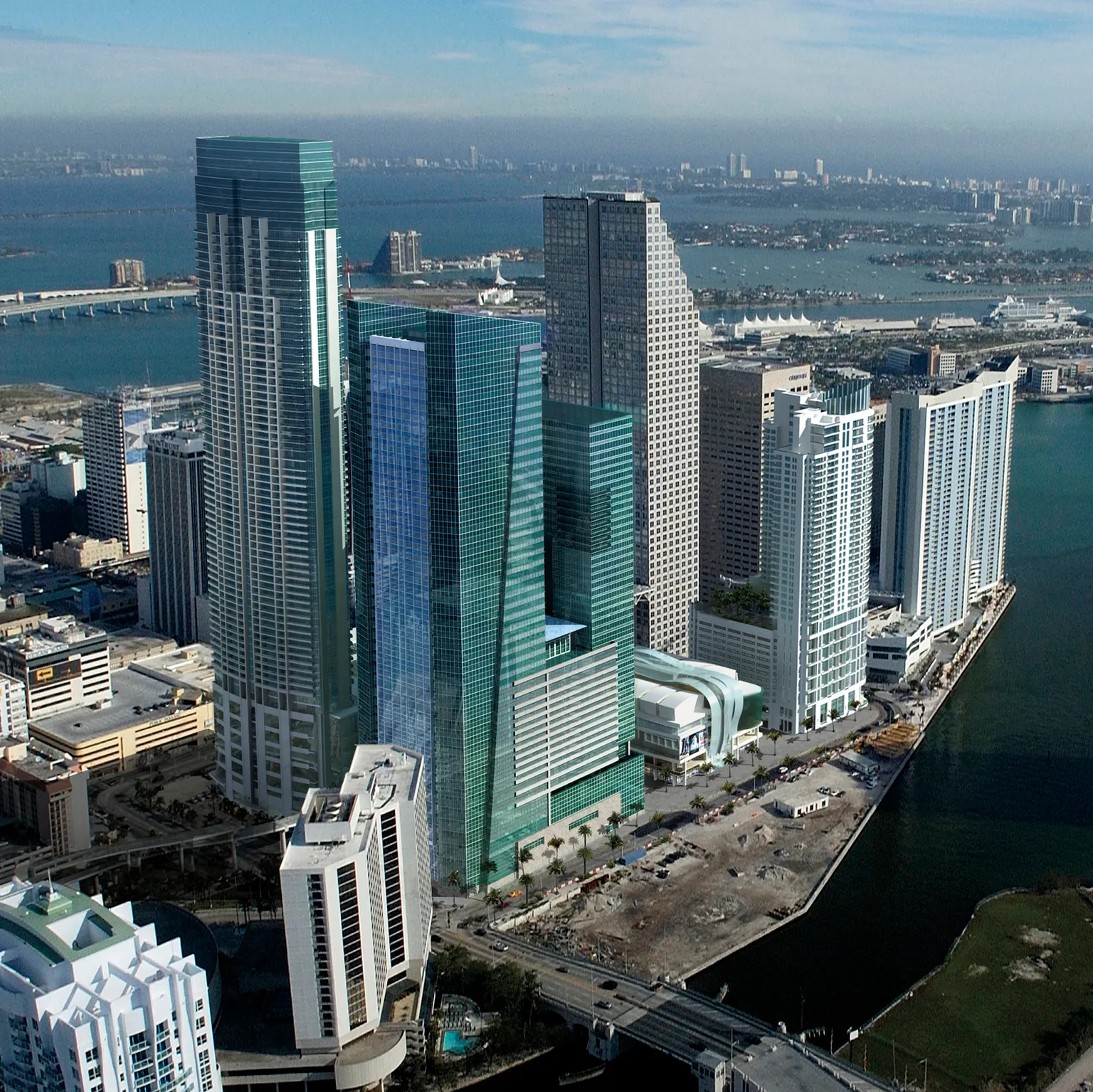 TBT – design throwback of MET 2: a look at LIV Super Bowl 49er's home base
Thu Jan 30 2020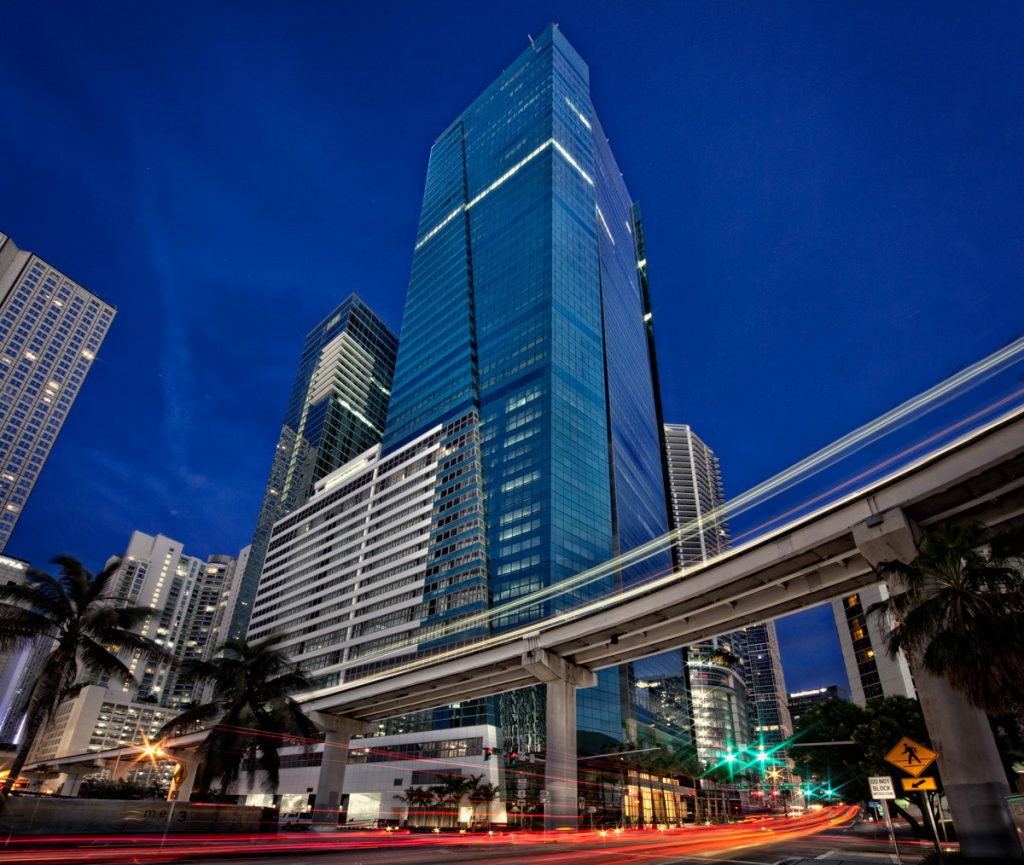 Met 2 was the second phase of the Metropolitan Miami project completed. It contains the Wells Fargo office tower and the luxury hotels, JW Marriott Marquis Miami and Hotel Beaux Arts Miami.
[visual_portfolio id="17229″]
From MDM Group:
Met 2 – JW Marriott Marquis Miami, Hotel Beaux Arts Miami, db Bistro Moderne and Wells Fargo Tower
The JW Marriott Marquis Miami contains 313 guest rooms; 80,000 square feet of meeting space; a state-of-the-art entertainment complex with an NBA-approved basketball court and virtual bowling alley. Inside the same skyscraper, Hotel Beaux Arts is a private, urban retreat providing guests with services such as private check-in and personal escort to one of the 44 ultra contemporary and lavishly appointed guest rooms. Each room boasts Bang & Olufsen home theatre systems in the rooms. Met 2 also contains the 47-story Wells Fargo office tower. This Class A office tower contains over 750,000 square feet of space and 10,000 square feet of retail space. The parking garage that services both the hotel tower and the Wells Fargo office tower contains over 1400 parking spaces. The tower was built LEED gold certified and was the recipient of the 2011 Urban Land Institute Vision Award.