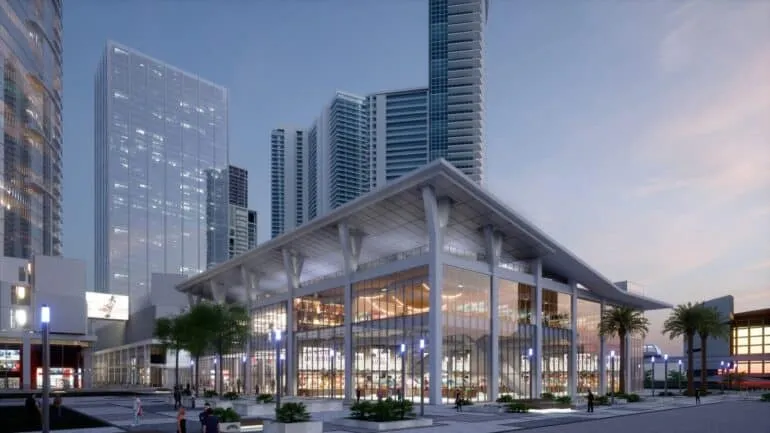 Tesla To Miami Worldcenter? Developer Amends Bylaws To Allow Electric Car Dealers – The Next Miami
Thu Jun 17 2021
Electric car dealers might be coming to Miami Worldcenter Block F-East, designed by NBWW.
An electric car dealer could be among the first retailers announced at Miami Worldcenter after the developer filed paperwork to allow it.
Previously, all auto related establishments were banned at Worldcenter.
Under the newly amended bylaws, auto-related commercial establishments are permitted.
The amendment appears to have been done especially to enable electric car dealers. It goes on to say that electric vehicle sales, leasing, display, delivery, charging, maintenance and repair is explicitly permitted.
Miami Worldcenter has 150,000 square feet of retail space already completed, with another 130,000 square feet currently under construction and nearing delivery.
Read on >>>> Source: Tesla To Miami Worldcenter? Developer Amends Bylaws To Allow Electric Car Dealers – The Next Miami