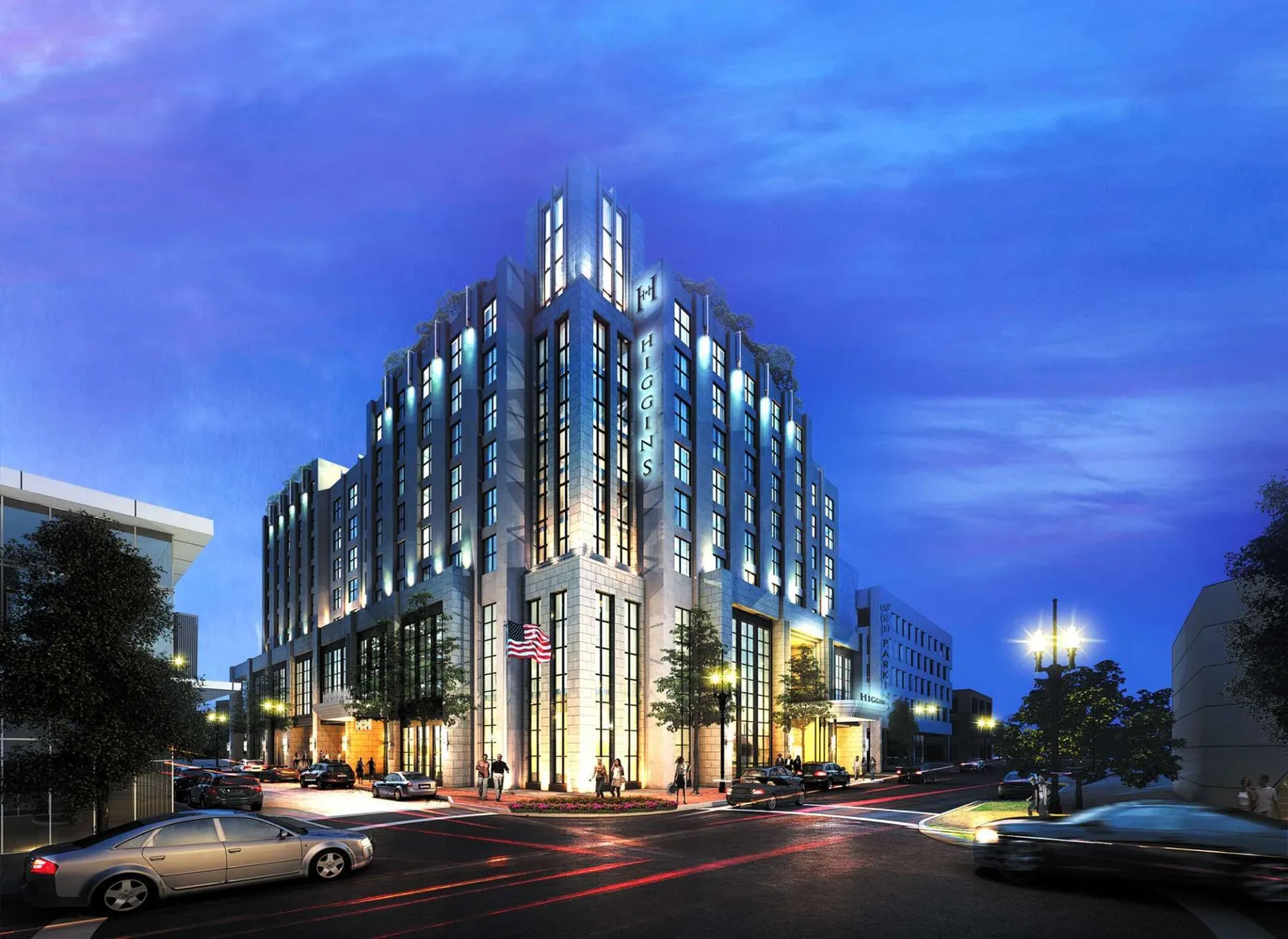 The Higgins Hotel & Conference Center Set to Open This November in the New Orleans Arts and Warehouse District
Fri Sep 13 2019
NEW ORLEANS (Sept. 12, 2019) – The National WWII Museum is pleased to announce the upcoming opening of its signature Hotel, The Higgins Hotel & Conference Center, Curio Collection by Hilton, which will officially open its doors this November.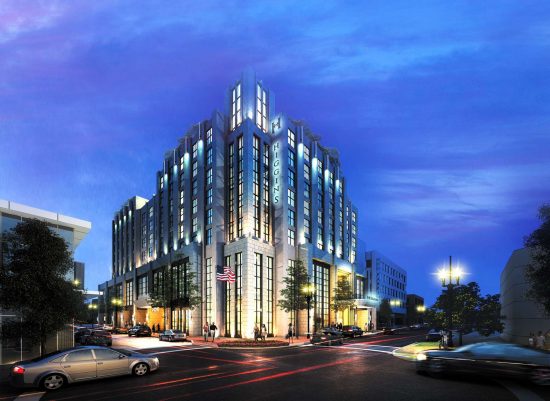 Bringing a storied era in American history to New Orleans' Arts and Warehouse District, The Higgins Hotel and its state-of-the-art conference facility will serve as a premier destination for travelers as part of the exclusive Curio Collection by Hilton, the brand's first in the state of Louisiana.
The newest addition to the Museum's growing campus is named after Andrew Higgins, the founder and owner of New Orleans-based Higgins Industries, who oversaw the production of more than 20,000 "Higgins boats" used in every major amphibious battle of World War II, including the D-Day invasion of Normandy. The Hotel is part of the Museum's master plan to expand its campus, further strengthening the institution's educational mission as it increases its offerings of conferences, symposia, and student and teacher residential programs.
"As New Orleans' number one attraction, The National WWII Museum welcomed more than 780,000 visitors in 2018—our 13th year of visitation growth—and has had 7.5 million visitors since opening in 2000," said Stephen J. Watson, President & CEO of the Museum. "When we looked at our last undeveloped piece of land, we wanted to ensure that we created a property that would economically support the Museum's educational mission, while also enhancing our visitor experience. When you pair that with our increasing visitation, a hotel and conference center is a natural choice."
The eight-story, four-star Hotel will feature an Art Deco modern style of architecture designed by Florida architectural firm Nichols Brosch Wurst Wolfe & Associates, with 230 guest rooms and specialty suites, and 14 meeting and conference spaces. The Hotel's interiors will also embody the Art Deco-style with touches of WWII history. Award-winning Los Angeles interior design firm Kay Lang + Associates received exclusive access to the Museum's artifact collection to display select pieces throughout the Hotel to convey an authentic historical experience for guests.
When guests walk through the Hotel's main lobby, their attention will be drawn to the massive mural painted by Art Deco artist Michael Kudnl. The painting celebrates Higgins Industries' workers and Louisiana's pride for the war victory. The lobby's tall ceiling, dramatic glass windows, spiraling staircase and statement 1940s-style chandelier made of glass, metal and bronze, will evoke a look of grandness and sophistication that was characteristic of the era. The Hotel's guest rooms offer deluxe comforts and amenities, including upholstered bed frames, embroidered bed sheets, and WWII-era artwork, such as colorized old photographs of soldiers and trains. Three luxury suites, named in honor of WWII-era presidents Roosevelt, Truman and Eisenhower, will include magnificent living and dining areas for entertaining, an in-suite bar and a Victrola Record Player. Members of the public will have the opportunity to commemorate the legacy of those who served their country by purchasing a plaque engraved with their names that will be displayed outside of guestrooms. The plaques will serve as a permanent and prominent tribute for Hotel guests to view for years to come.
Read on >>> Source: Hotel online The Higgins Hotel & Conference Center Set to Open This November in the New Orleans Arts and Warehouse District