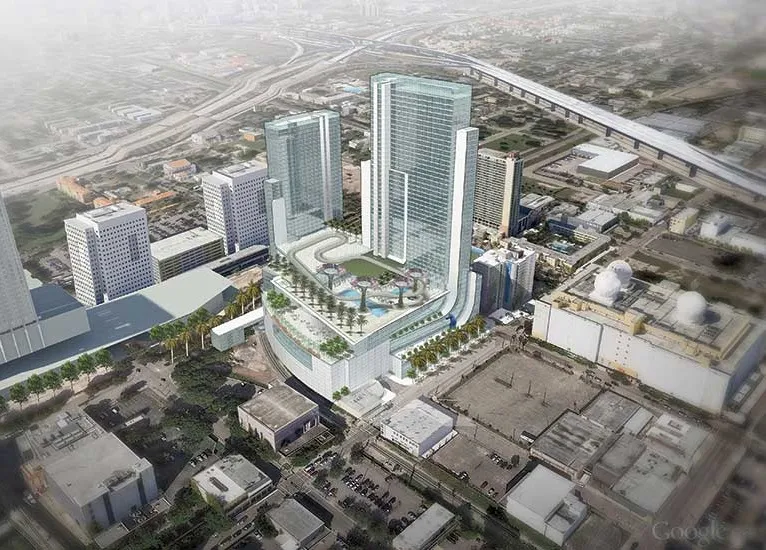 The Latest On Four Miami Worldcenter Towers, including NBWW's Marriott Marquis – The Next Miami
Tue Jan 12 2021
This project is expected to begin construction in 2021, Worldcenter's master developer said yesterday.
Marriott Marquis Miami Worldcenter Hotel & Expo Center
The latest plans include 1,700 hotel rooms and 600,000 square feet of meeting, exhibition and event space, Worldcenter said. MDM also says it will include a 1,500 seat theater.
In early 2020, the developer said they were in the process of finalizing financing for the project and that they had hoped to break ground last year. However, there are no records of any loans being issued to the developer in the past year.
There also doesn't appear to be any construction permits for the property in process.
Design of the project was submitted to the city's Planning Department in 2016. FAA approval was issued in 2015 and has likely expired.
MDM purchased the property for $42.5 million in 2017. It was once home to the Miami Arena.
NBWW is the architect.
Source: The Latest On Four Miami Worldcenter Towers: Kenect, Abbhi, Marriott Marquis, & Hines' One Worldcenter – The Next Miami