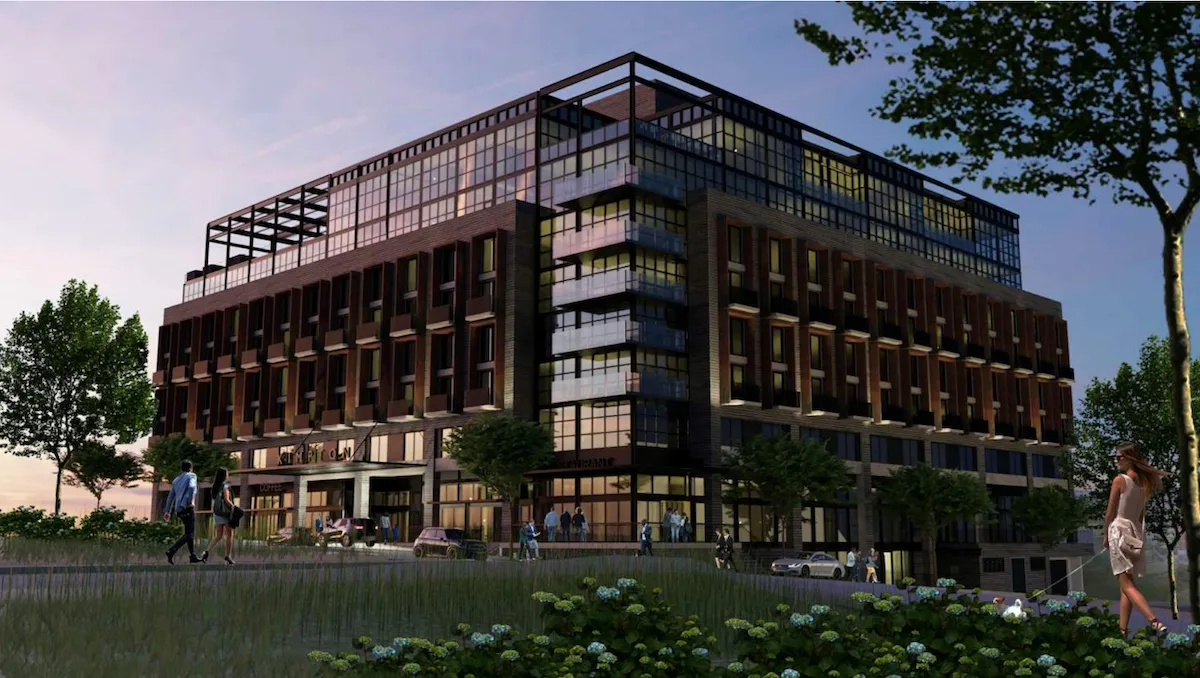 The Markley Street Hotel and Residences by NBWW up for review in Greenville | GVLtoday
Wed Apr 28 2021
The City of Greenville has what's called an Agenda Center, and today it looks at the proposed Markley Hotel and Residences.
Markley Street Hotel + Residences, 100 N. Markley St.
At the corner of Rhett + Markley Streets, this Kimpton hotel should open its 170 rooms + four restaurants in early 2022. And it looks like the property will have a rooftop pool.