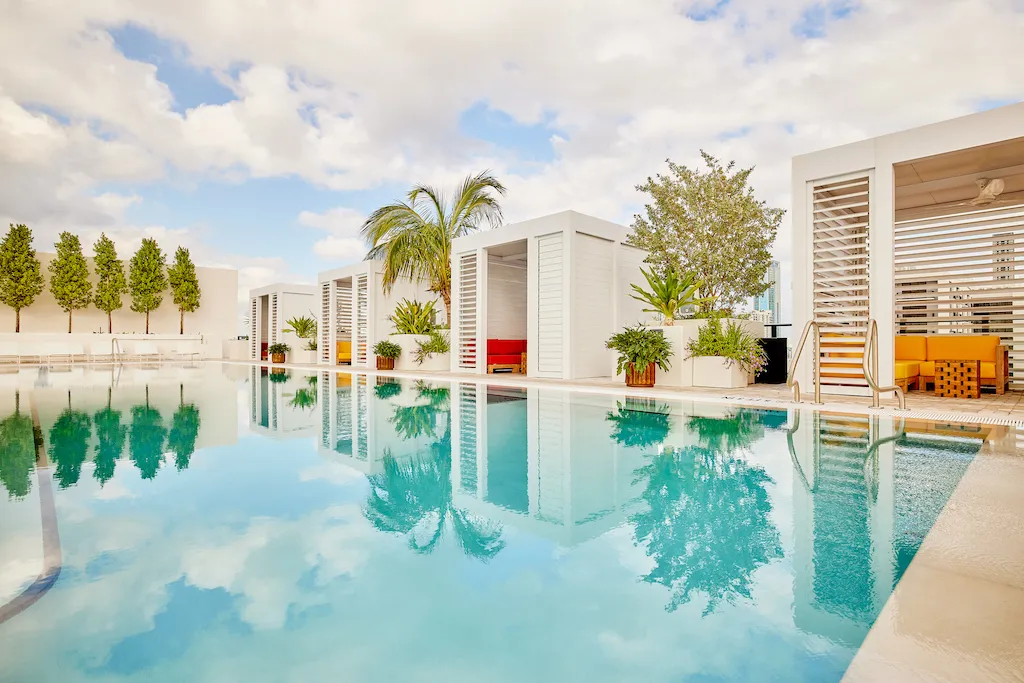 The Perfect Summer Weekend – A Miami Stay-Cay At Arlo Wynwood – Haute Living
Mon May 29 2023
Designed by Nichols Architects with interiors by Meyer Davis, Arlo Wynwood is the first hotel in the Wynwood area.
by Mary Gibson
Opened in November 2022, Arlo Hotels brought their independent, experience-driven hotel brand to the artsy neighborhood of Wynwood, Miami. It is tailored to the Miami lifestyle with fun vibrant colors, a beautiful 3rd-floor outdoor bar, and a delicious restaurant, perfect for a summer Miami staycation.
You can kick off your stay-cay weekend with dinner and drinks at the in-house restaurant MaryGold's. Helmed by James Beard award finalist Chef Brad Kilgore, MaryGold's is a Floridian Brasserie that represents the best of Miami Cuisine.
…Spend the next day with your friends in a spacious cabana at the rooftop pool with beautiful views of the Magic City.
…Say goodbye to your stylish and airy room with expansive windows with a birds-eye view of Miami's eclectic art district; and start planning your next visit to the beautiful, artsy, and pet-friendly luxury hotel, Arlo Wynwood.
Read the full tour article here>>>> Source: Haute Living https://hauteliving.com/2023/05/perfect-summer-weekend-miami-stay-cay-arlo-wynwood/731005/#