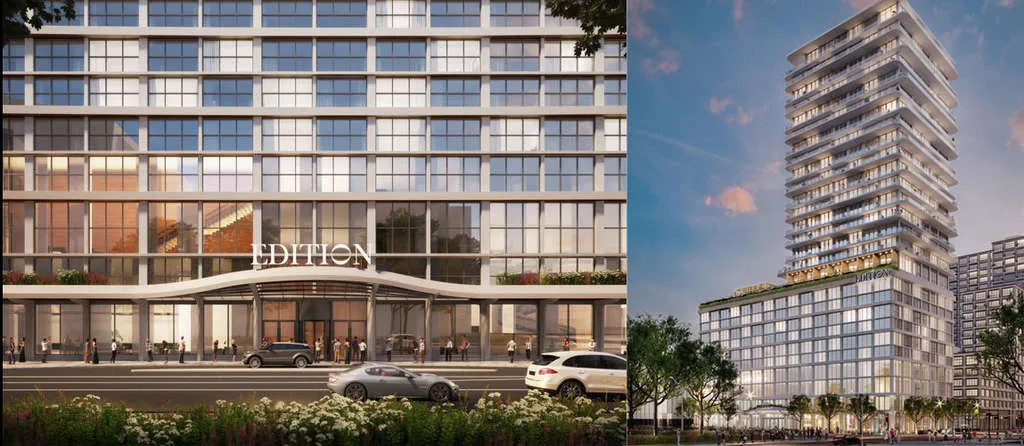 The Tampa EDITION is here – Hospitality Net
Thu Sep 15 2022
The Tampa Edition Sets a New Standard of Sophisticated Luxury in Tampa and The World
Cementing the city's coming of age, and its position as a gateway to southern Florida, is the unveiling of Water Street Tampa, an astonishing $3.5 billion urban mixed use development expansion project led by Strategic Property Partners, a partnership between Cascade Investment LLC and Tampa Bay Lightning owner Jeff Vinik.
A truly pioneering and visionary venture that has set a standard for the future of cities around the world, Water Street Tampa has not just revitalized the destination, it has cleverly shifted its focal point and transformed the way Tampa lives, works and breathes.
The arrival of The Tampa EDITION further boosts the city's rise and cements the EDITION brand's knack for landing in the right place at the right time. The jewel in the crown of Water Street Tampa, the five-star hotel and residences have been masterminded and created by Ian Schrager, in collaboration with Marriott International.
…
At the heart of this transformative project, The Tampa EDITION sets a new standard as the city's first five-star experience, revealing an unparalleled level of sophistication, originality and design alongside the personal, intimate, and individual experience that the EDITION brand is known for.
Designed, concepted and programmed by ISC Design Studio, in partnership with Morris Adjmi Architects, Nichols Architects, Bonetti Kozerski Architects, and Roman and Williams, the hotel remains firmly rooted in the EDITION brand's strong sense of refined simplicity and style. Spread over 26 stories, there are 172 rooms and 38 private residences, a rooftop terrace with a pool, expansive spa and wellness facility, fitness center, and seven bars and restaurants including a signature offering from Michelin-starred chef John Fraser.
Source: Hospitality.net https://www.hospitalitynet.org/announcement/41008494.html