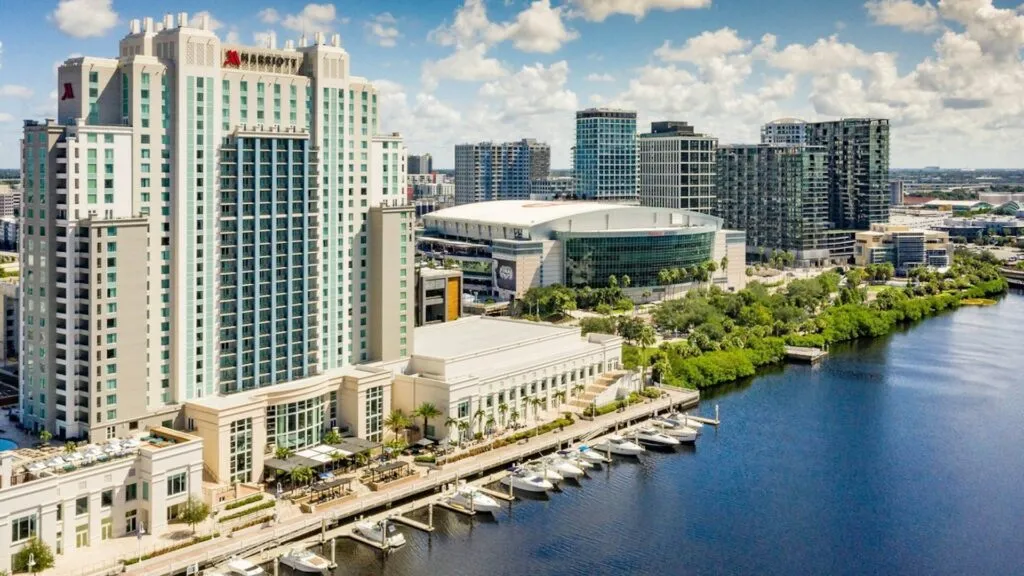 The top hotels in Tampa you need to visit this spring and summer – That's So Tampa
Fri Apr 08 2022
These are the best luxury hotels in Tampa. Each feature pool bars, high-end restaurants, cafes, spas, and fitness centers.
These are the best hotels in Tampa. The city of Tampa is replete with amazing restaurants, huge entertainment hubs, and myriad local events. It's also home to Tampa International Airport, which sees hundreds of thousands of passengers pass through the airport each and every month. So where should you stay when you visit Tampa?
That's So Tampa's picks for the top hotels in the city range from the funky to the historic, from the relaxed to the luxurious. These hotels were selected by That's So Tampa team members. Did we miss your personal favorite hotel? Send an email to info@thatssotampa.com and let us know your favorite place to stay in the city of Tampa.
Marriott Tampa Water Street
This was one of the most anticipated renovations in the city of Tampa. This 26-story luxury hotel highlights the vision for Tampa's luxurious future. The JW Marriott offers guests an enriching, immersive escape right in the heart of Tampa's Water Street neighborhood.
Tampa's downtown Marriott is also home to the well regarded seafood hub, Anchor and Brine, a wellness spa, a chef-inspired bistro, and a beautiful fitness center. Guests enjoy immediate access to the Tampa Riverwalk, which provides easy connections to Sparkman Wharf and Armature Works.
Source: The top hotels in Tampa you need to visit this spring and summer – That's So Tampa