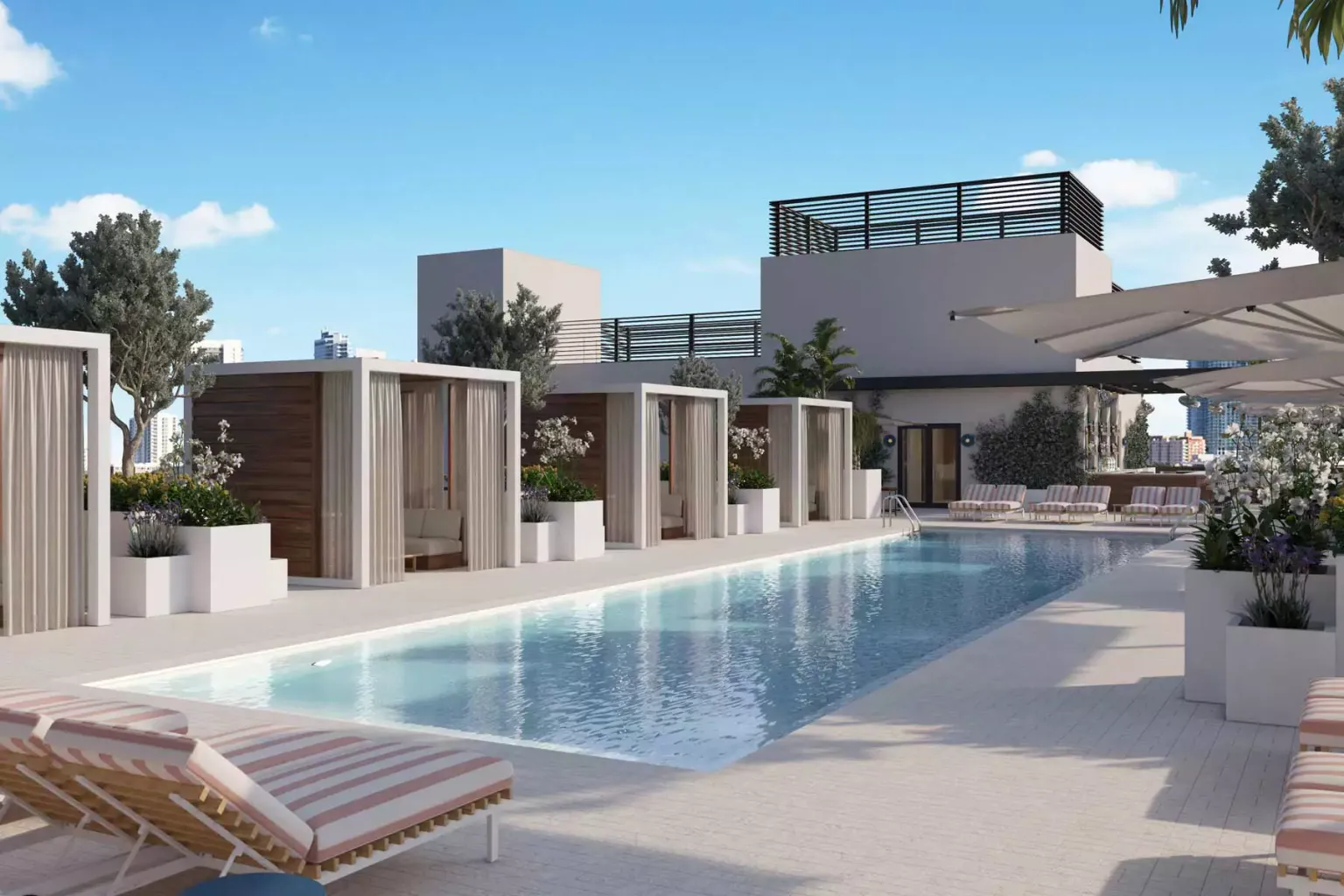 This Popular Miami Neighborhood Is Getting Its First Hotel – Travel + Leisure
Mon Sep 05 2022
With a Rooftop Pool Featuring 360-degree Views of the City – designed by Nichols Architects
By Jesse Scott
Already a popular place to visit, Miami's most colorful neighborhood will soon become a place to stay, too.
Wynwood – known for its slew of graffiti-clad boutiques, warehouses-turned-breweries, and hip eateries — has been notably short on hotel options, given that it attracts millions of visitors annually to its Instagram-worthy confines.
That will change with the arrival of the first hotel to open in the creative district, Arlo Wynwood. The nine-story, 217-room hotel is receiving its final touches and slated to open by the end of October.
By all visible indications, the property pays homage and builds on the neighborhood's artistic legacy.
The designers for the project are Nichols Architects, with the interiors by Meyer Davis.
"The rooftop pool deck offers guests unparalleled 360-degree views of the city, perfect for catching the sunrise over Biscayne Bay and sunset at the far west end of the city," Jennifer Hiblum, general manager of Arlo Wynwood, tells Travel + Leisure. "Whether guests are drawn by the views…or privacy in one of the four cabanas, they'll…feel awestruck the moment they step onto the rooftop deck."
Read the full story at Travel + Leisure: https://www.travelandleisure.com/miami-wynwood-hotel-arlo-6541493