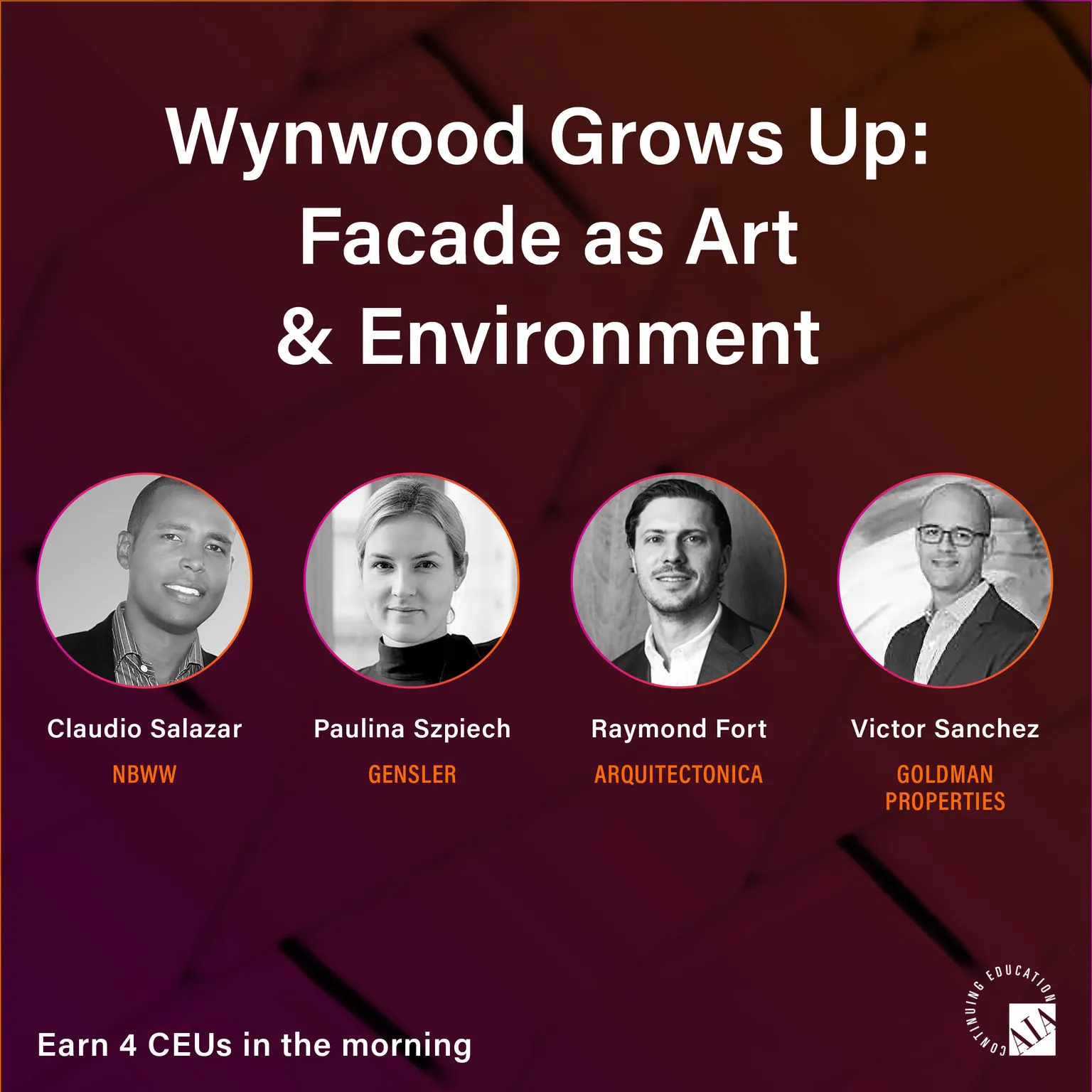 This year Facades+ co-chair is NBWW's Igor Reyes, and panelist Claudio Salazar
Mon Feb 03 2020
While firm President, Igor Reyes co-chairs the event, NBWW's own Claudio Salazar engages a great discussion on Wynwood…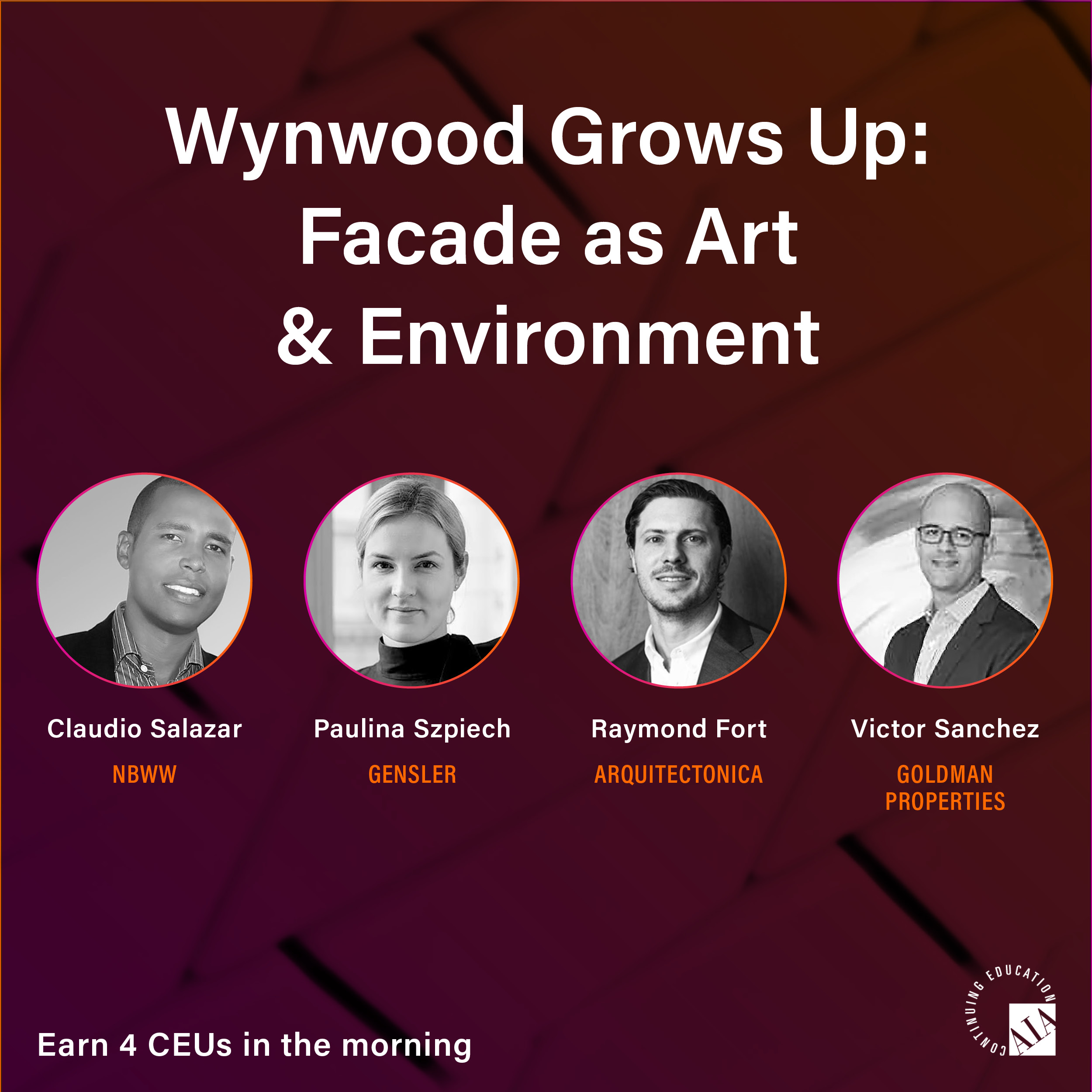 Evolving from gritty grafitti-ed warehouses to hotels and office towers, new buildings utilize the building envelope to mirror and enrich this unique urban arts district. Projects to be discussed are the Arlo Hotel, 545 WYN, a Class A office building, and The Dorsey, a mixed-use development.
Moderator: Victor Sanchez
Ft. Lauderdale, Florida – March 13
Source: ArchPaper Ft. Lauderdale, March 13 – Facades+, Premier Conference on High-Performance Building Enclosures.