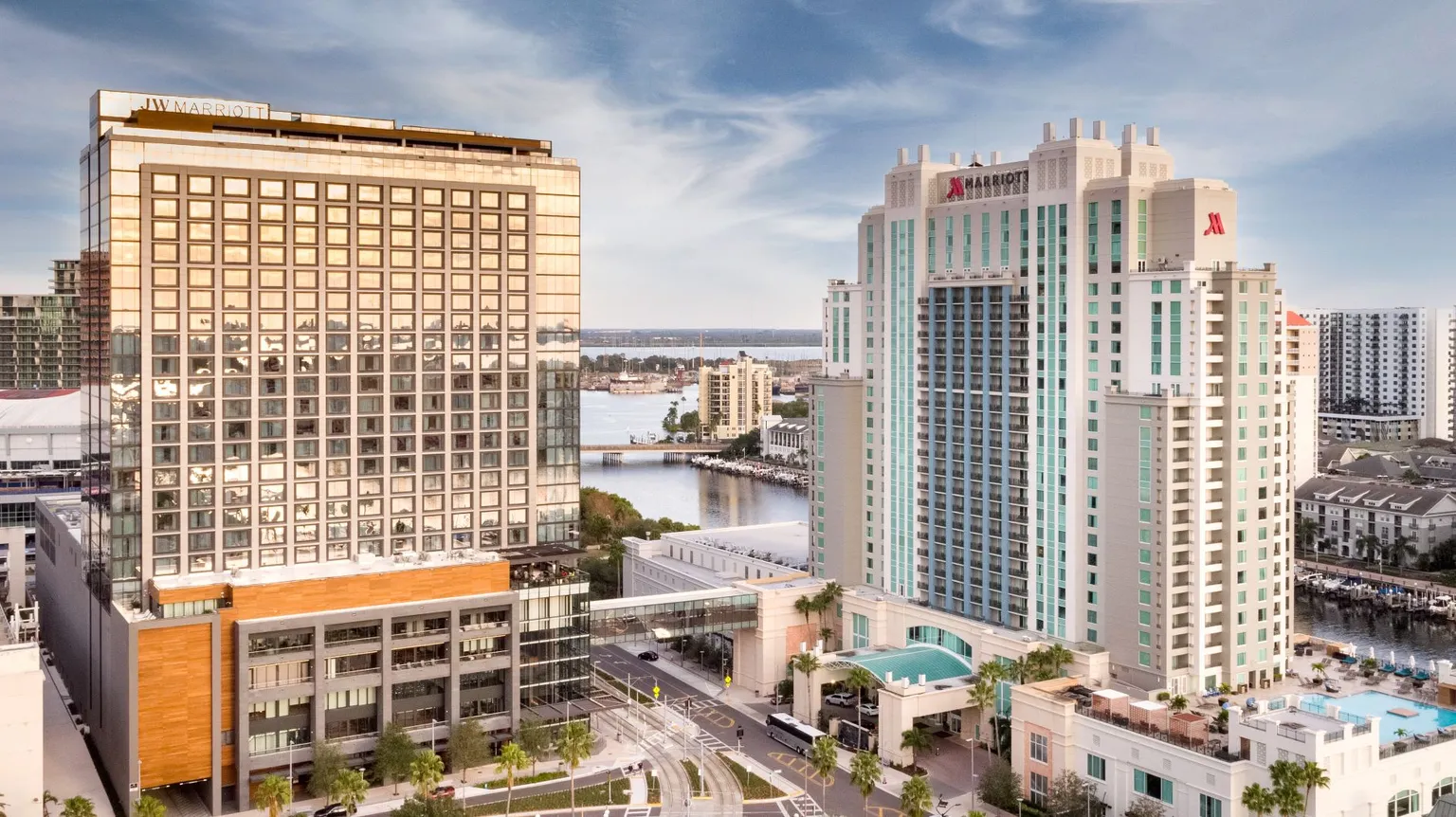 Top 5 Places to Stay in Tampa, FL – Patch
Fri Sep 22 2023
Nichols designed JW Marriott Tampa Water Street and Westin Tampa Waterside take top 2 spots.
Gary Gaines for Patch
When planning a trip to Tampa, Florida, finding the perfect place to stay is crucial for a memorable vacation. To help you make an informed decision, here are the top 5 places to stay in Tampa, complete with detailed descriptions, features, benefits, amenities, locations, pricing, and customer reviews.
1. JW Marriott Tampa Water Street:
Located in Downtown Tampa, this luxury hotel offers a stylish and sophisticated experience. The JW Marriott Tampa Water Street boasts elegant rooms with modern amenities, including plush bedding, high-speed internet, and flat-screen TVs. Guests can enjoy a range of wellness amenities, such as a fitness center and an on-site spa. The hotel also features a rooftop pool and multiple dining options serving delectable local cuisine. With its prime location, guests can easily explore nearby attractions like the Florida Aquarium and Amalie Arena. Prices start at $250 per night, making it a great choice for travelers seeking a luxurious experience.
2. The Westin Tampa Waterside:
Situated on the waterfront, The Westin Tampa Waterside offers stunning views of Tampa Bay. The hotel boasts spacious and contemporary rooms equipped with comfortable beds, work areas, and modern amenities. Guests can enjoy the outdoor pool, fitness center, and on-site dining options. The Westin Tampa Waterside is conveniently located near popular attractions like the Tampa Riverwalk and the Tampa Convention Center. Prices start at $160 per night, making it an excellent choice for business travelers and leisure seekers alike.
Both projects are designed by Nichols Architects of Coral Gables, FL.
Source: Patch https://patch.com/florida/southtampa/classifieds/announcements/394760/top-5-places-to-stay-in-tampa-fl