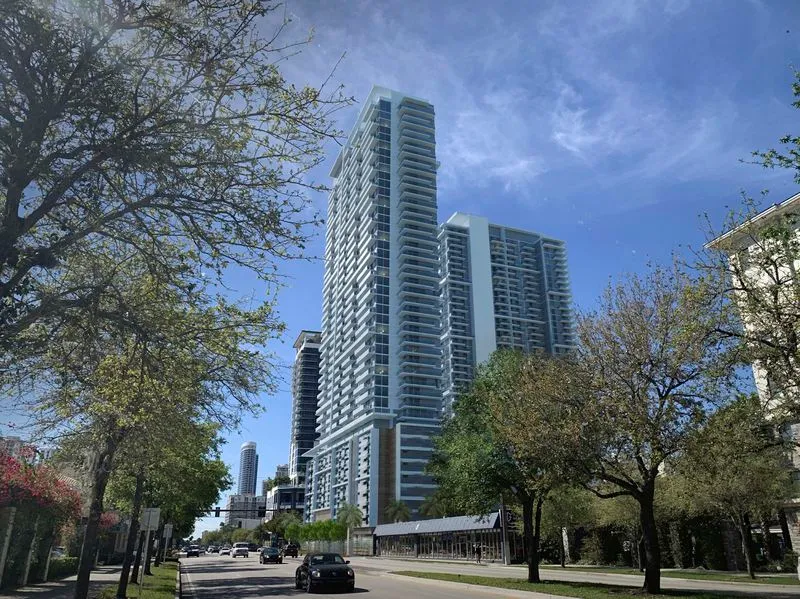 Two Fort Lauderdale towers would offer 716 residential units – South Florida Sun-Sentinel
Tue Apr 13 2021
Fort Lauderdale's pricey Flagler Village is on the cusp of another high-rise luxury residential project — this time a pair of towers that would exceed 40 floors, rivaling the city's tallest buildings in stature and height.
By DAVID LYONS
Now dubbed "317 N Federal,' the project envisioned by Merrimac Ventures CEO and President Dev Motwani would stay in line with the village's upscale theme, but at prices that would be $200 a month below what neighboring landlords charge tenants.
… "That's designed with smaller units but higher-end amenities than some of the other projects in Flagler Village," Motwani said by phone Monday. "We want to bring down the total price point [with] a smaller, more efficient design."
… According to the application, the west tower would rise to 453.16 feet with 42 floors, offering 390 units and 561 parking spaces. Motwani expects the building to be completed in 2024.
The second tower at 317 North Federal would rise to 495.67 feet with 45 floors, offering 326 units and 522 parking spaces.
The project is designed by Nichols Brosch Wurst Wolfe & Associates, Inc. (NBWW).
Read on >>>> Source: Two Fort Lauderdale towers would offer 716 residential units – South Florida Sun-Sentinel