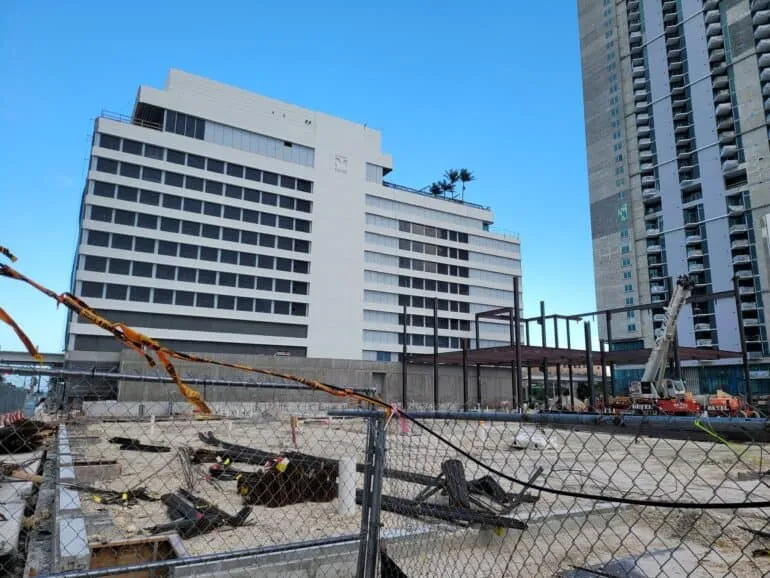 Vertical Construction Underway At Miami Worldcenter's 'Jewelry Box' Retail Building – The Next Miami
Mon Jul 12 2021
Construction is also progressing at the 7th Street pedestrian promenade adjacent to the new retail center.
Both the new retail and promenade are located at Miami Worldcenter's Block F-East…
The jewelry box building itself will have 78,264 square feet of retail, with a total building size of 135,208 square feet.
There will be two floors of retail, along with a usable rooftop. An "iconic" rooftop structure will top the building.
Tenants have not yet been announced.
NBWW is the architect.
Read on >>>> Source: Vertical Construction Underway At Miami Worldcenter's 'Jewelry Box' Retail Building – The Next Miami