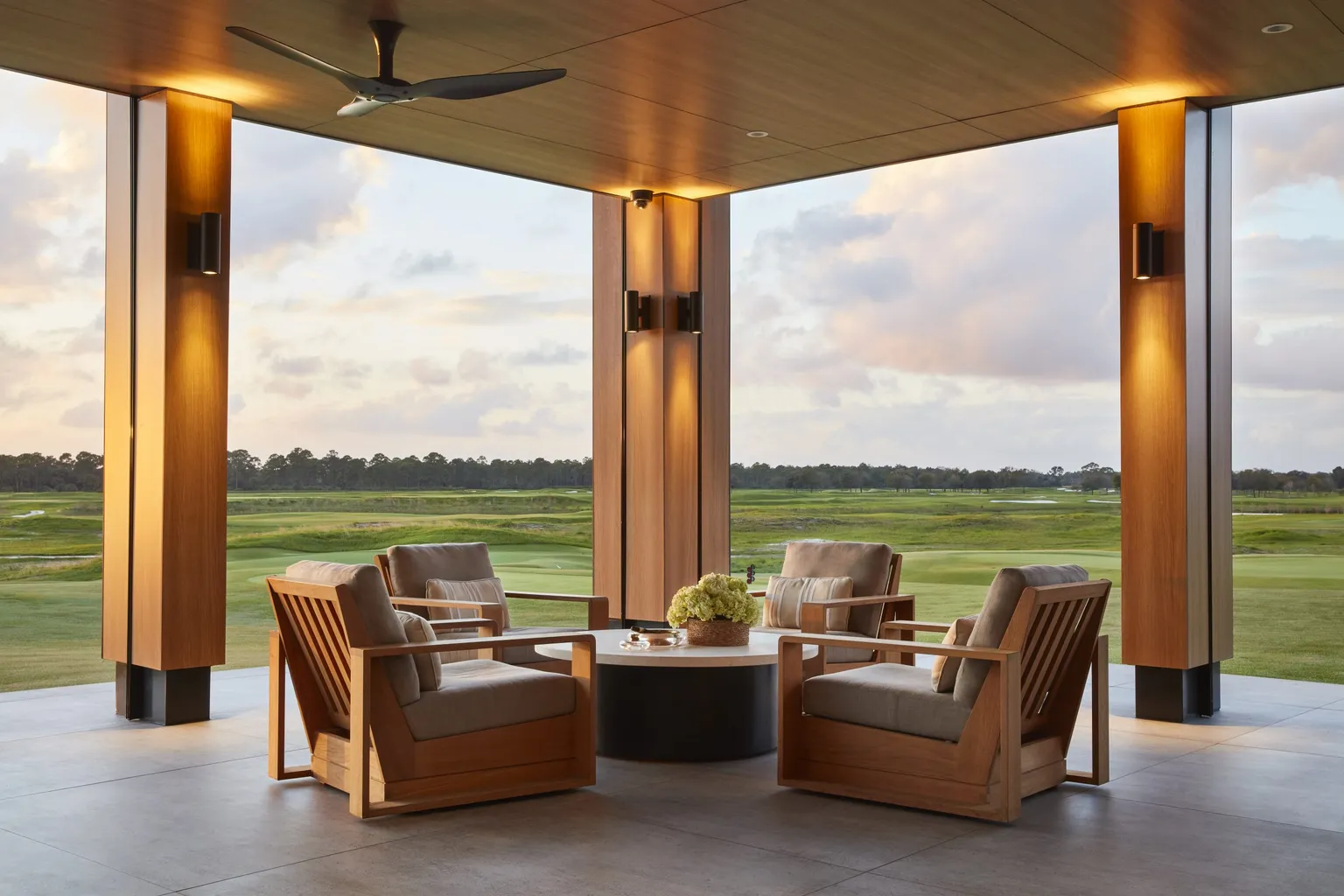 Want to see Grove XXIII from the inside? We've got all new views here!
Thu Nov 19 2020
More spectacular photos of Grove XXIII from the inside out.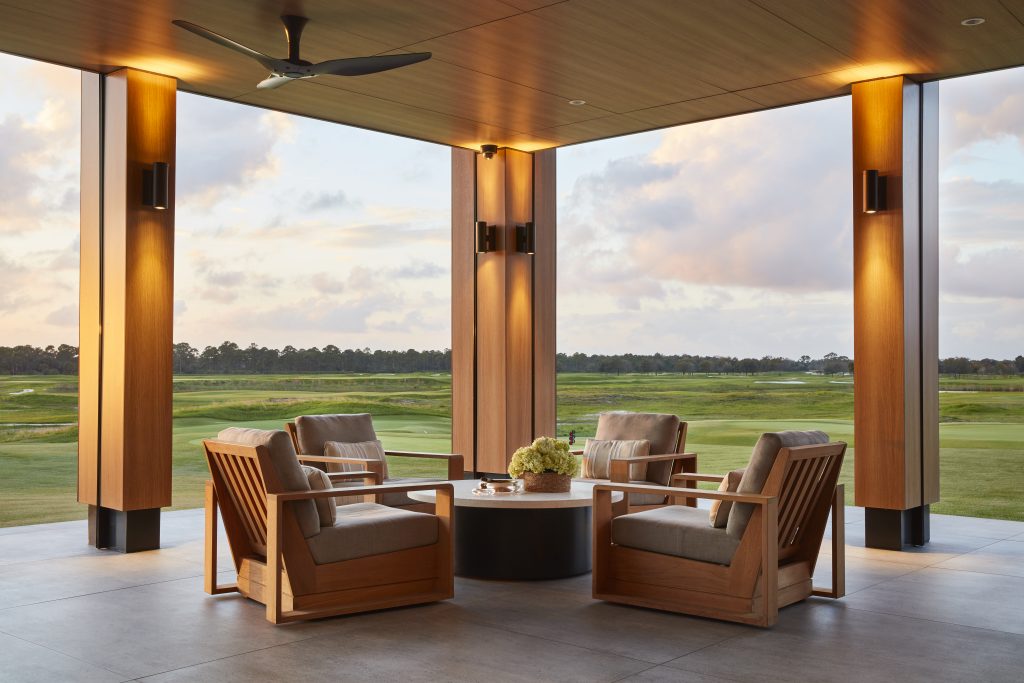 The interiors were designed by Kemble Interiors. The Clubhouse consists of 15,000 sf of indoor/outdoor lounge areas, lockers, golf retail shop, and kitchen/dining facilities. A 10,000 sf semi basement houses golf cart storage and back of house spaces. The project is designed by NBWW.