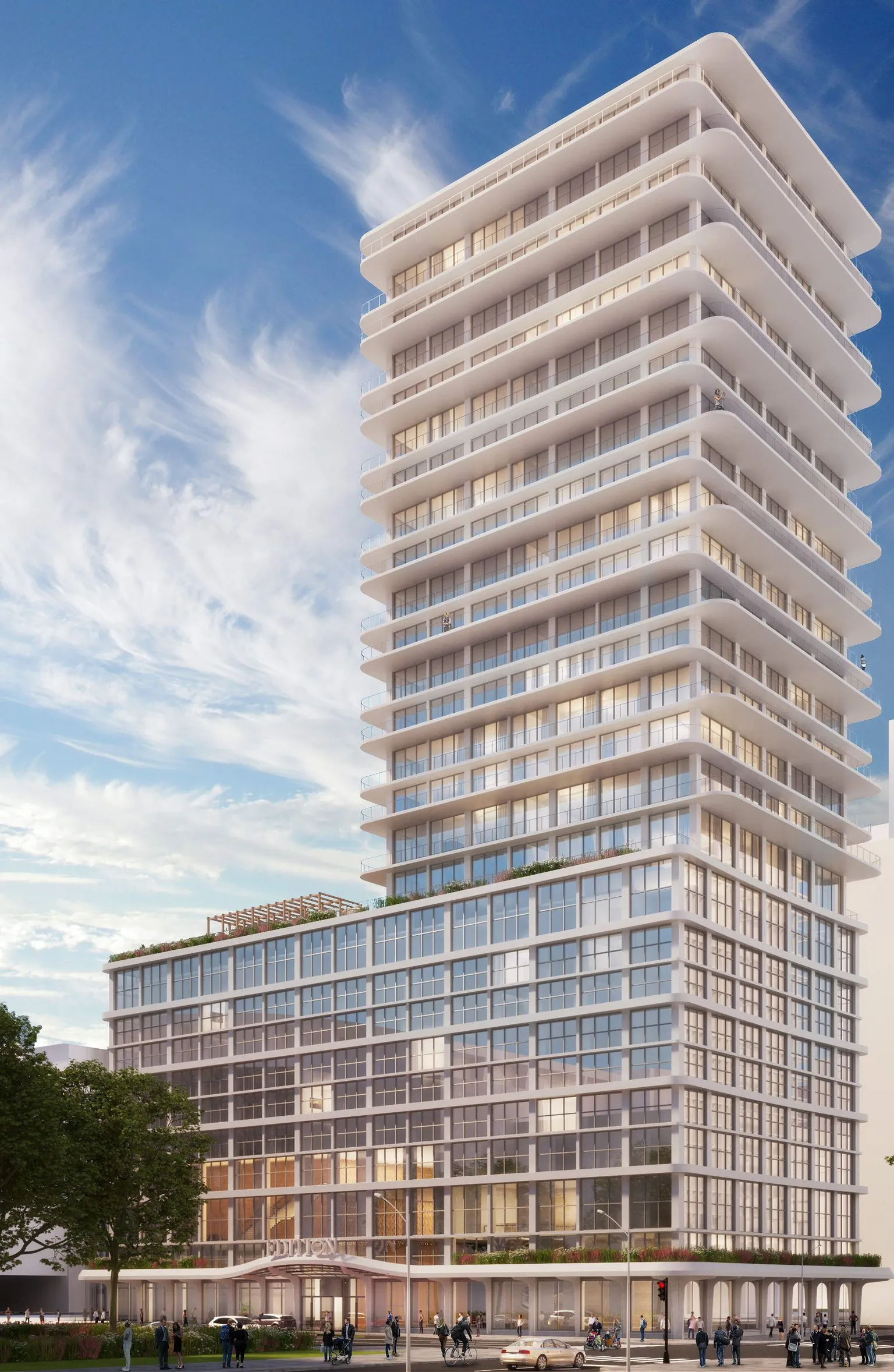 Water Street opens sales gallery for Edition Tampa condos – Tampa Bay Business Journal
Thu Dec 03 2020
The Tampa Edition, under construction since early 2020, will have a sales gallery in Sparkman Wharf.
With $70 million in ultra-luxe condominiums pre-sold, the developer of Water Street Tampa has opened a sales gallery for The Residences at The Tampa Edition.
The Edition, a 28-story tower that includes 172 hotel rooms topped by 37 condos, began taking reservations in September 2019 and broke ground in early 2020. When reservations began, the units were priced from $1.8 million; now, prices start at $2.1 million and go up to $8 million, said Bob Glaser, president and CEO of Smith & Associates Real Estate. Smith is marketing the condos for sale.
Glaser declined to disclose the number of units that have been pre-sold. The reservations on those units converted to contracts — which requires a nonrefundable deposit — in October, he said.
The condos range from 1,821 to 7,177 square feet.
The Edition was designed by architect Morris Adjmi, with Nichols Brosch Wurst Wolfe & Associates (NBWW) as the Architect of Record for the project.
The Edition sales gallery is located within developer Strategic Property Partners' offices inside Sparkman Wharf, near the high-tech marketing center for the entire Water Street district.
"It gives us a little bit of an introduction to the lifestyle," Glaser said of the sales gallery's location near the Water Street marketing center.
Read on >>>>> Source: Water Street opens sales gallery for Edition Tampa condos – Tampa Bay Business Journal