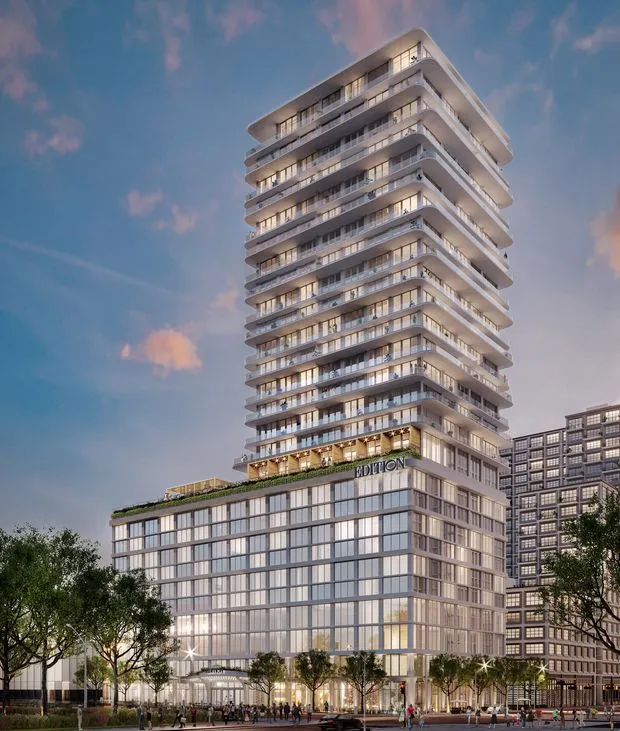 Water Street Tampa's Phase 1 is almost done. Here's what Phase 2 holds – Tampa Bay Times
Thu Jan 06 2022
With restaurants, homes and hotels opening soon, developers will start expanding Water Street's footprint in 2022.
Back in 2013, Jeff Vinik said his Water Street Tampa project would develop in phases. It was about 20 acres downtown at the time; the next year, it was up to 40 and a cost of more than $1 billion.
Nine years later, the footprint for the development encompasses more than 70 acres, with some 9 million square feet of space under development at a cost of $3.5 billion.
We're still in Phase 1, but we won't be for much longer.
Water Street unveiled a handful of major components since late 2020, including two new residential towers, an office tower, a new Publix GreenWise Market and a JW Marriot hotel (NBWW designed). Only a few big pieces of what developers consider to be Water Street's first phase have yet to open, and those are nearing completion.
"We are very much in our spring training," said Lee Schaffler, chief portfolio officer with lead Water Street developers Strategic Property Partners, a partnership between Vinik and Bill Gates' Cascade Investment. "We are very close to opening day here."
The end of the first phase of development represents a culmination of the master plans that have been laid before the city and public thus far. But it's not the total vision. What's there now represents only about half of what Strategic Property Partners hopes to develop into Water Street Tampa by 2027.
…Some of those homes will be in the other big building on the way: Edition, a Marriott-partnered upscale hotel from hospitality veteran Ian Schrager that will open around March or April. Along with its 172 rooms, Edition will have 37 luxury residences starting at $2 million apiece.
…Between Roost, Edition and the JW Marriott Tampa Water Street (NBWW designed), the district will have added nearly 800 rooms to downtown Tampa's hotel inventory since late 2020.
Read on >>>> Source: Tampa Bay Times Water Street Tampa's Phase 1 is almost done. Here's what Phase 2 holds