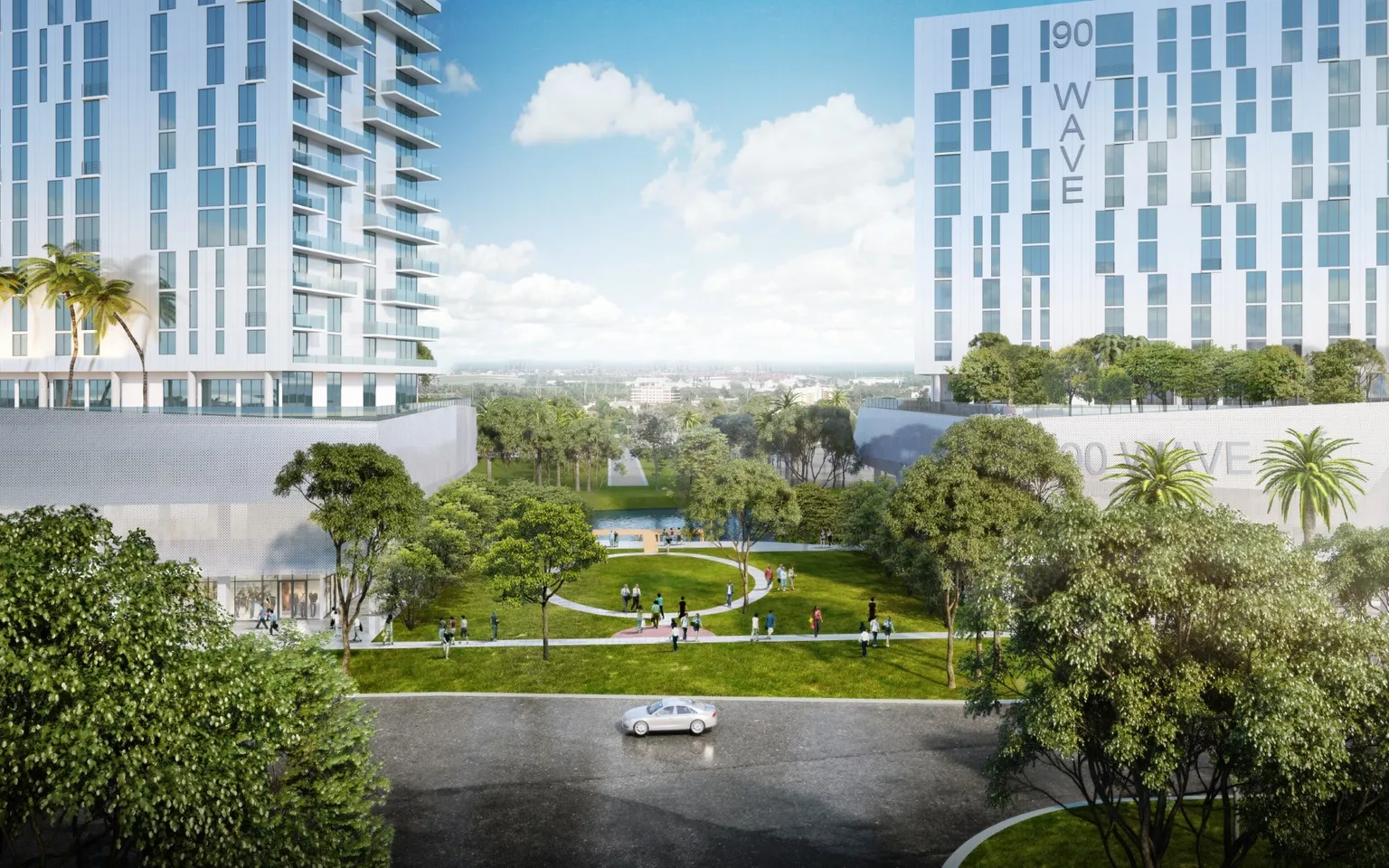 Waves Dania Beach Project Approved With 760 Residences, Designed By NBWW – The Next Miami
Wed Jan 20 2021
A twin-tower project called Waves Dania Beach with a combined 760 residential units has been approved.
Waves will include two towers, 90 Wave and 70 Wave, with:
380 residences in each tower for a combined 760 units
19,700 square feet of ground floor commercial space, for a combined 39,400 square feet
651,388 square feet of total space in each tower
Nearly 1,400 parking spaces spread over two levels
Dania Beach's City Commission approved the project on January 12.
The Dania Beach Offshore Marina and Paradise Tiki are currently on the 5.8-acre development site, located at 90 North Bryan Road.
Publicly traded Chewy has their headquarters in Dania Beach, and Spirit Airlines will soon relocate its HQ there.
Dania Beach Marina Corp. and RJ Marina Holdings are the developers.
Source: Waves Dania Beach Project Approved With 760 Residences, Designed By NBWW – The Next Miami