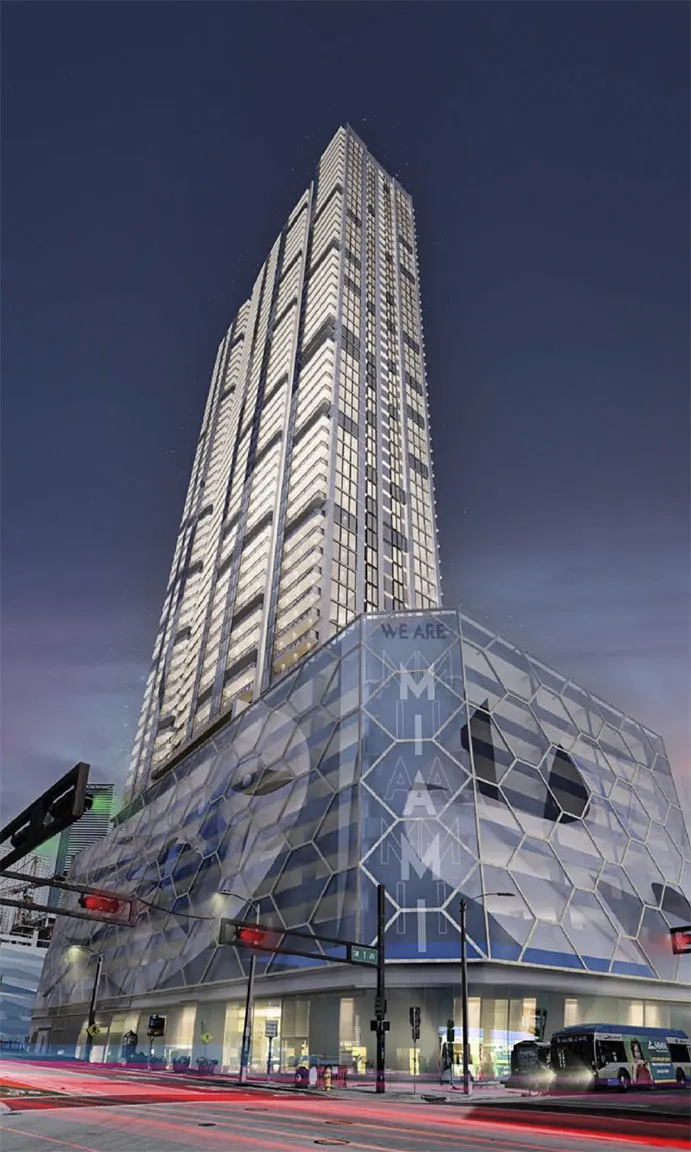 We're headlining this week's South Florida real estate projects in the pipeline – SFLBizJournal
Tue Aug 02 2022
55-story tower could rise in Miami
Lions Group has revealed its plans for a multifamily tower atop a city of Miami parking garage.
The New York developer, through affiliate Downtown 1st Street LLC, holds an air lease with the Miami Parking Authority for the eight-story parking garage at 56 S.W. First St.
It recently redesigned the prior owner's plan for M Tower to now total 507,071 square feet, with 675 apartments, 10,531 square feet of retail and the renovated 694-space parking garage.
There would be amenities, including two pools, on the ninth floor, and coworking space on the 10th floor.
The project is designed by Nichols Architects.
Read about more projects>>>> Source: South FL Business Journal https://www.bizjournals.com/southflorida/news/2022/08/01/in-the-pipeline-07-29-22.html