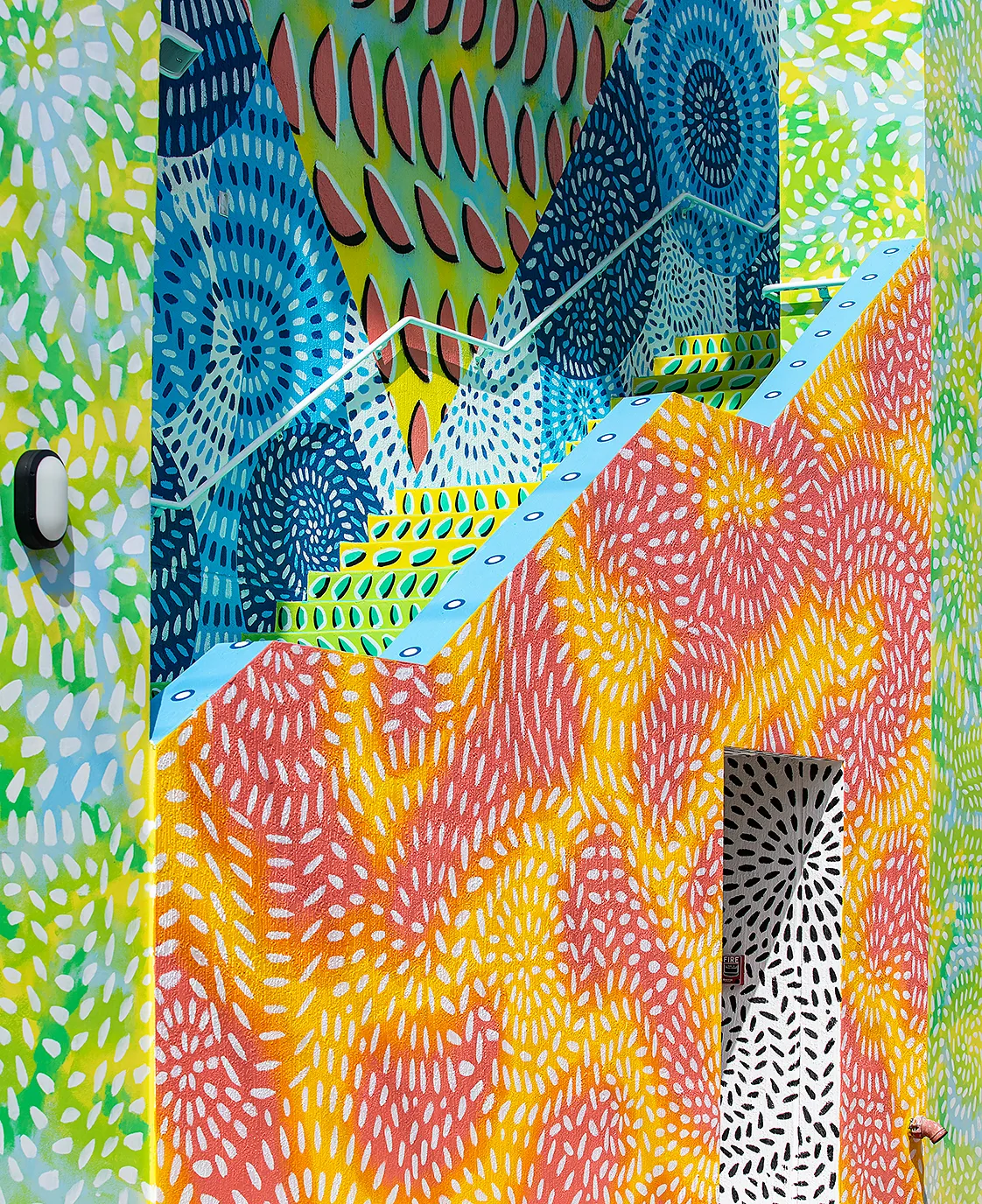 Whether art, design, food, drinks or good times are your vice, Miami's Arlo Wynwood has you covered. Just don't invite Elvis… – We Heart
Thu Mar 16 2023
With 217 guest rooms, Nichols Architects designed Arlo Wynwood is, somewhat amazingly, the debut hotel for this now world-famous creative and cultural Miami neighbourhood.
Lisa Davidson
Inspired by the bold and artistic nature of Wynwood, whilst embracing an eclectic industrial aesthetic where organic meets modern, the Nichols Architects and Meyer Davis-designed property is a new destination hotspot for this art-soaked 'hood.
Known for its many evocative murals; outdoor museum, Wynwood Walls, that exhibits large-scale works by some of the world's best-known street artists; as well as an ever-expanding variety of craft breweries, bars, restaurants and food trucks, Miami's Wynwood attracts a hip crowd with a party heart. For them, the Arlo hotel will be the ideal place to either continue the party or to lay their heads after a day pounding the bustling streets, such as the spirited nature of this expansive design hotel.
…
The rooftop pool and bar with 360 degree views of Wynwood and the option of swish cabanas fitted with fans and a fridge, offers a respite from the hot sun or a chance to top up your tan. With views over the whole of Wynwood, the neighbourhoods beyond, and the soaring towers of Downtown, it offers a great chance to stay connected with the laidback spirit of Miami whilst eyeing up its transformation into a veritable metropolis.
With over 250 works of art dotted throughout the hotel, spaces to hang-out, shoot some pool, catch up on work, or relax, Arlo Wynwood connects to the artistic nature of its locale, and at the same time harnesses some of the big city spirit this New York-born hotel brand its known for.
Read the full story here >>> We Heart https://www.we-heart.com/2023/03/15/arlo-wynwood-design-hotel-miami/