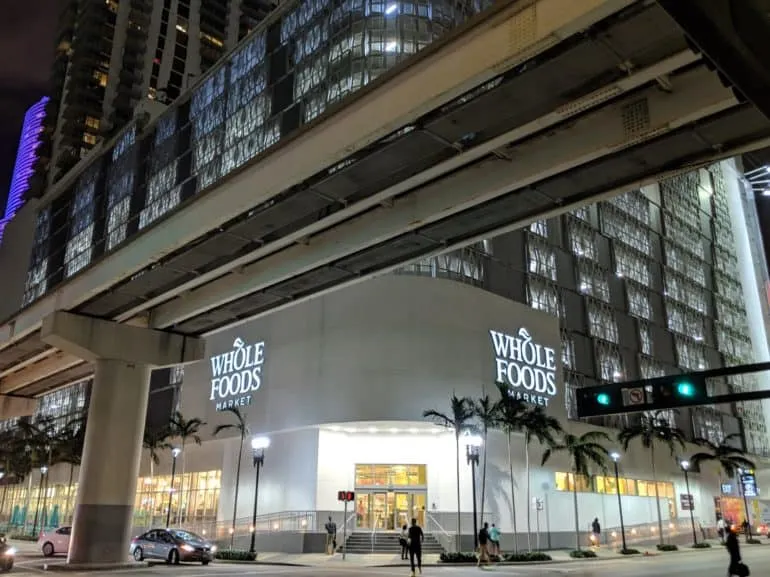 Whole Foods Market Confirms They Are Planning To Open Two New Stores In Miami & Miami Beach – The Next Miami
Thu Nov 12 2020
Whole Foods has announced plans to expand in the fast-growing Miami market.
The company will open two new supermarkets in the area, a Whole Foods Market spokesperson confirmed to The Next Miami by email yesterday.
One of the new stores will be in the city of Miami, with another new store in Miami Beach. The new locations will relieve pressure on the chain's two ultra-busy stores in each of those cities.
Further details regarding the new stores, including their locations, could not be released yet, the spokesperson said.
The downtown Miami Whole Foods in particular appears to be doing an extremely high volume of business, judging by number of customers and delivery people inside.
Whole Foods opened their downtown Miami store at Met 3 in January 2015. Met 3 was designed by Nichols Brosch Wurst Wolfe (NBWW).
Read on >>>> Source: Whole Foods Market Confirms They Are Planning To Open Two New Stores In Miami & Miami Beach – The Next Miami