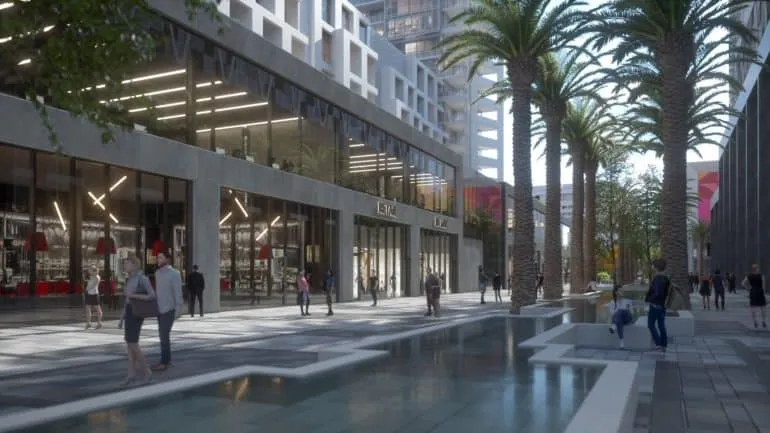 Worldcenter Signs Utilities Deal For Restaurant & Office Building At Block E – The Next Miami
Thu Apr 22 2021
Miami Worldcenter has signed a utilities deal at Block E which will allow for a restaurant and office building to begin construction. NBWW is the architect for the project.
According to the newly filed utilities agreement, the new two-story building at Block E will include:
7,250 square feet of fast food restaurant
12,250 square feet of full service restaurant
19,500 square feet of office
The 52-story Miami World Tower will be built right next to the new building, also designed by NBWW, and a construction permit has been applied for to begin work.
…
Another retail building known as the jewel box, an NBWW design, recently began construction at Worldcenter's Block F East across the street. A separate large retail project is also nearing completion there.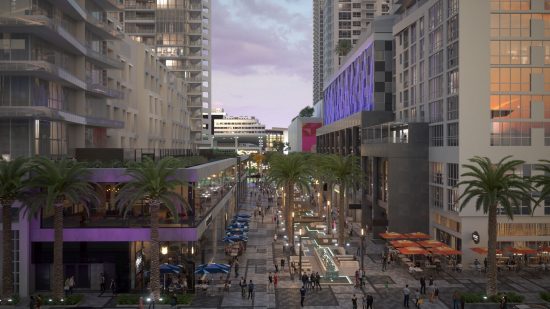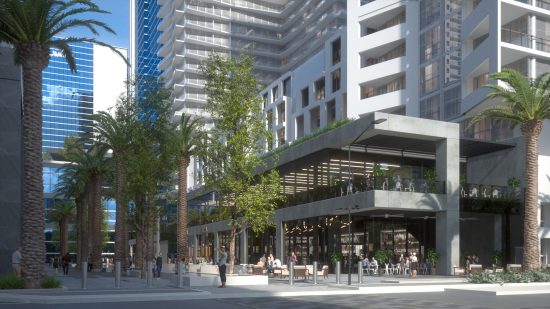 Read on >>>>> Source: Worldcenter Signs Utilities Deal For Restaurant & Office Building At Block E – The Next Miami