Wynhouse by Fisher Brothers is full steam ahead!
Mon Oct 03 2022
Wynhouse is a 9-story residential building developed by Fisher Brothers with designs by Nichols Architects.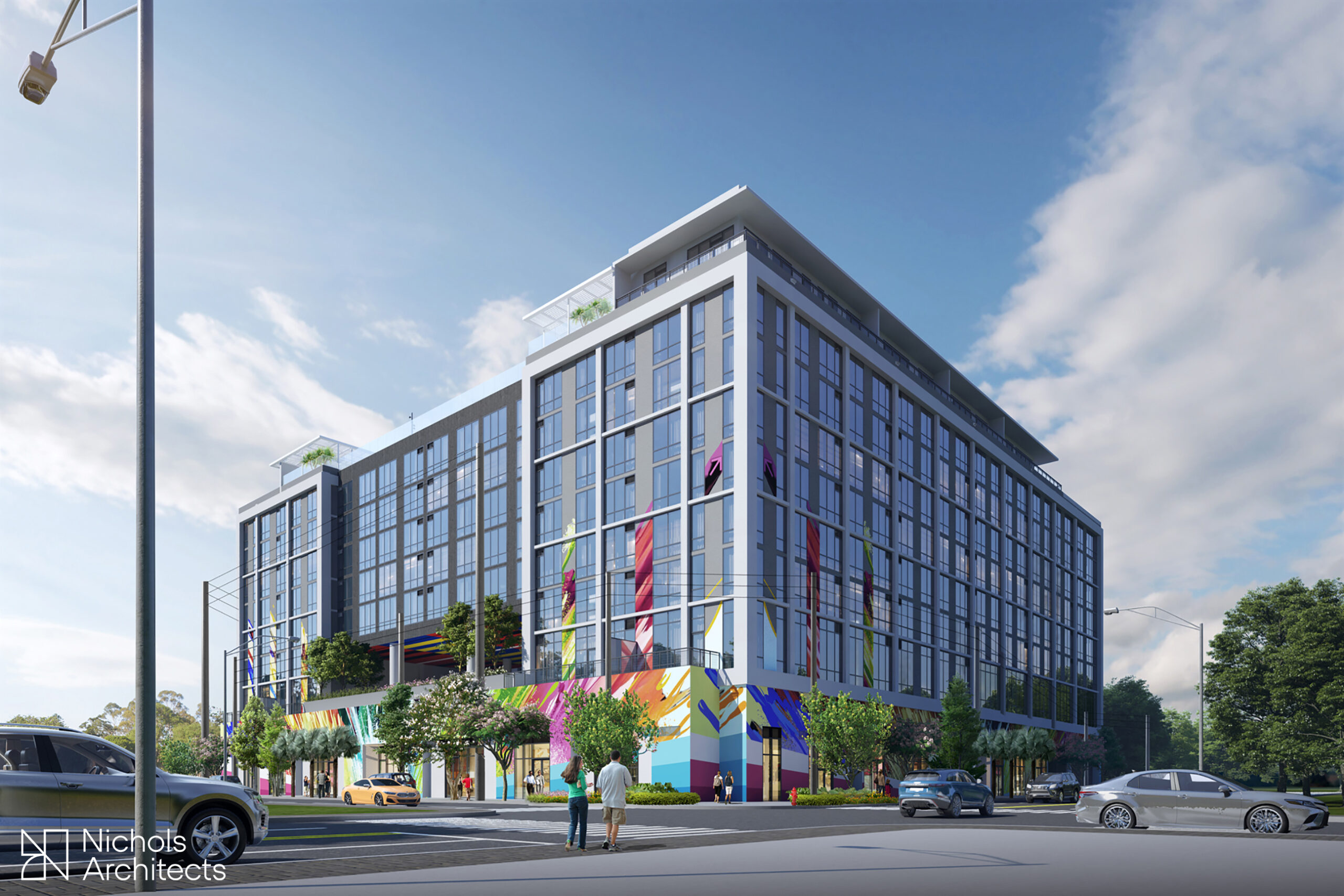 Located at 2200 NW 1st Ave in Miami's Wynwood Art District, Wynhouse is the first Miami based addition to Fisher Brothers brand portfolio.
The project pays homage to the industrial, craft-oriented, historic nature of Wynwood. At the same time, the contemporary identity of the neighborhood is being reinforced by the paseos enhancing the pedestrian realm and application of art throughout the project, with special emphasis on how the art is perceived from the street and surrounding area.
FEATURES
The project incorporates openings and paseos to create a dialogue between interior and exterior, allowing pedestrians, artwork, light and air to enter the space, bringing Wynwood atmosphere inside the building.
On the first level, the passageways provide additional retail frontage, allowing the public to flow through the site, enhancing the pedestrian experience with an open to sky courtyard and seating, inviting visitors to stay longer. Part of the exterior walls and the paseo is going to be wrapped in art created by local artists, with the artwork emphasizing all three paseo entrances.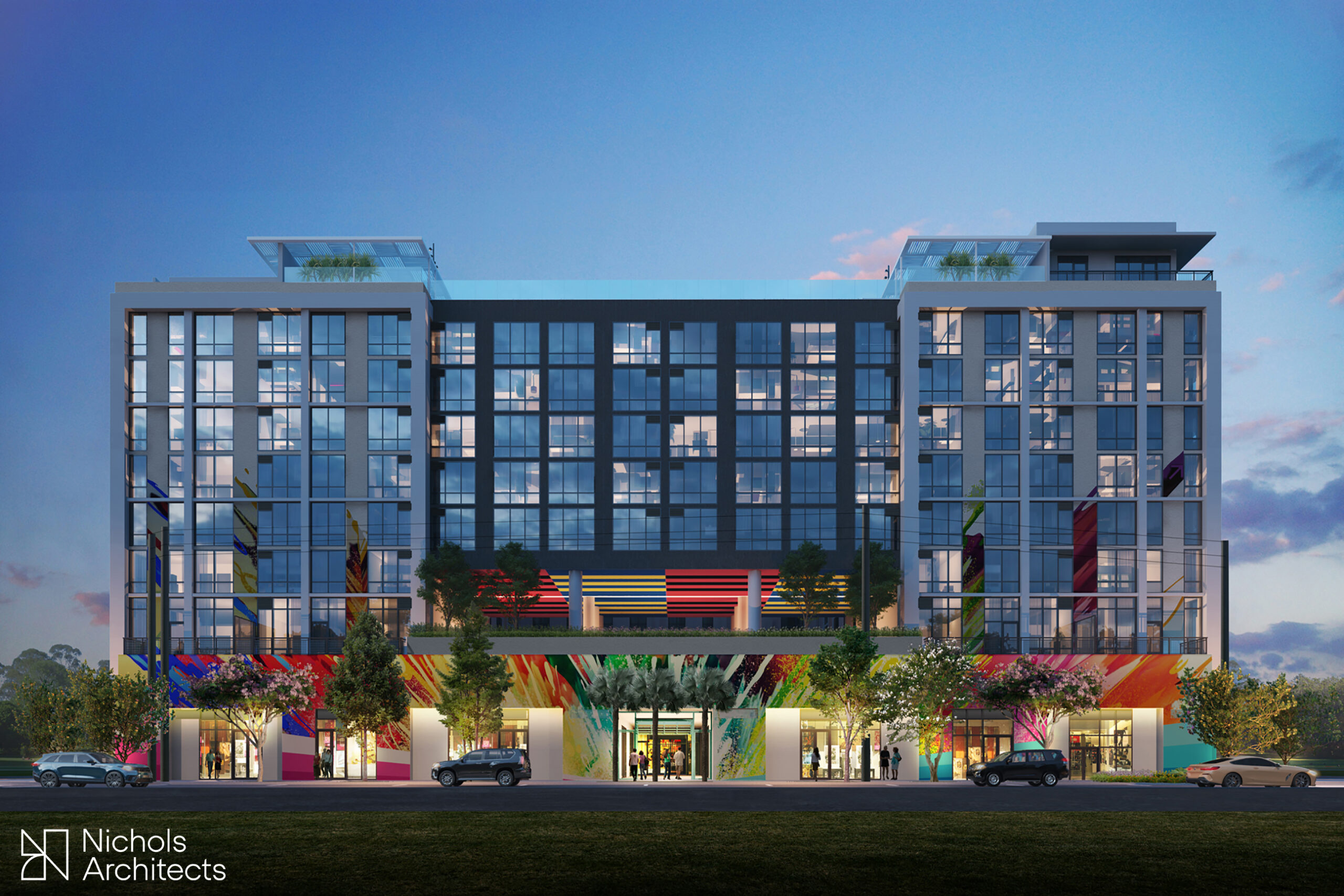 On the 2nd floor, a multi-story opening oriented toward NW 22nd Street connects all amenity spaces, with an interior courtyard that is for resident use only. Planters with seating wrapped around the premises result in the feeling of a peaceful sanctuary.
On the roof level, a pool deck offers spectacular views of the surrounding area. The exterior of the building comprises three tones of stucco, glass windows with aluminum frames, and glass railing on the roof deck, with metal wire railing everywhere else.
To reduce carbon footprint, Wynhouse will introduce solar panels, electric car chargers, and will be very selective in terms of materials and waste control.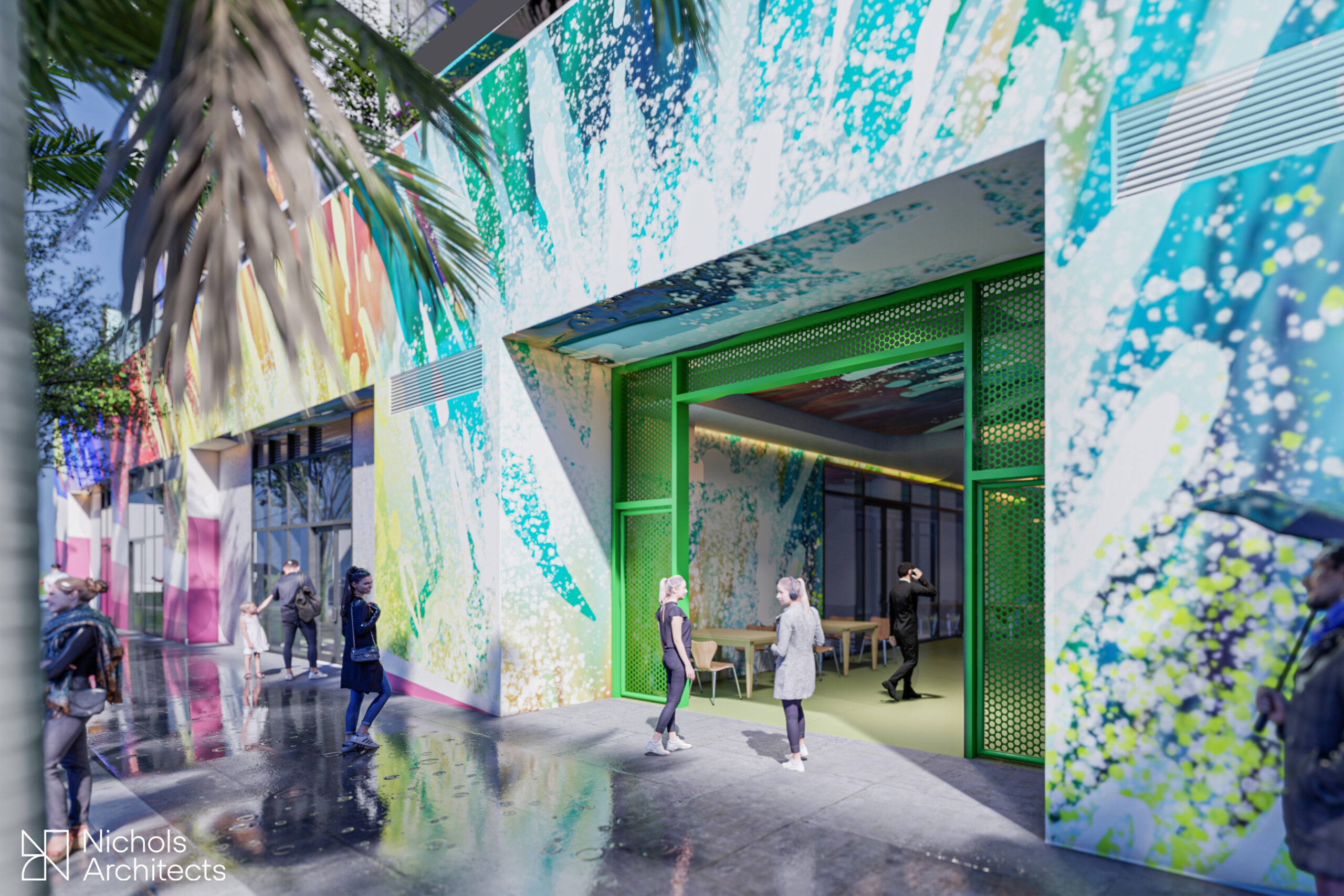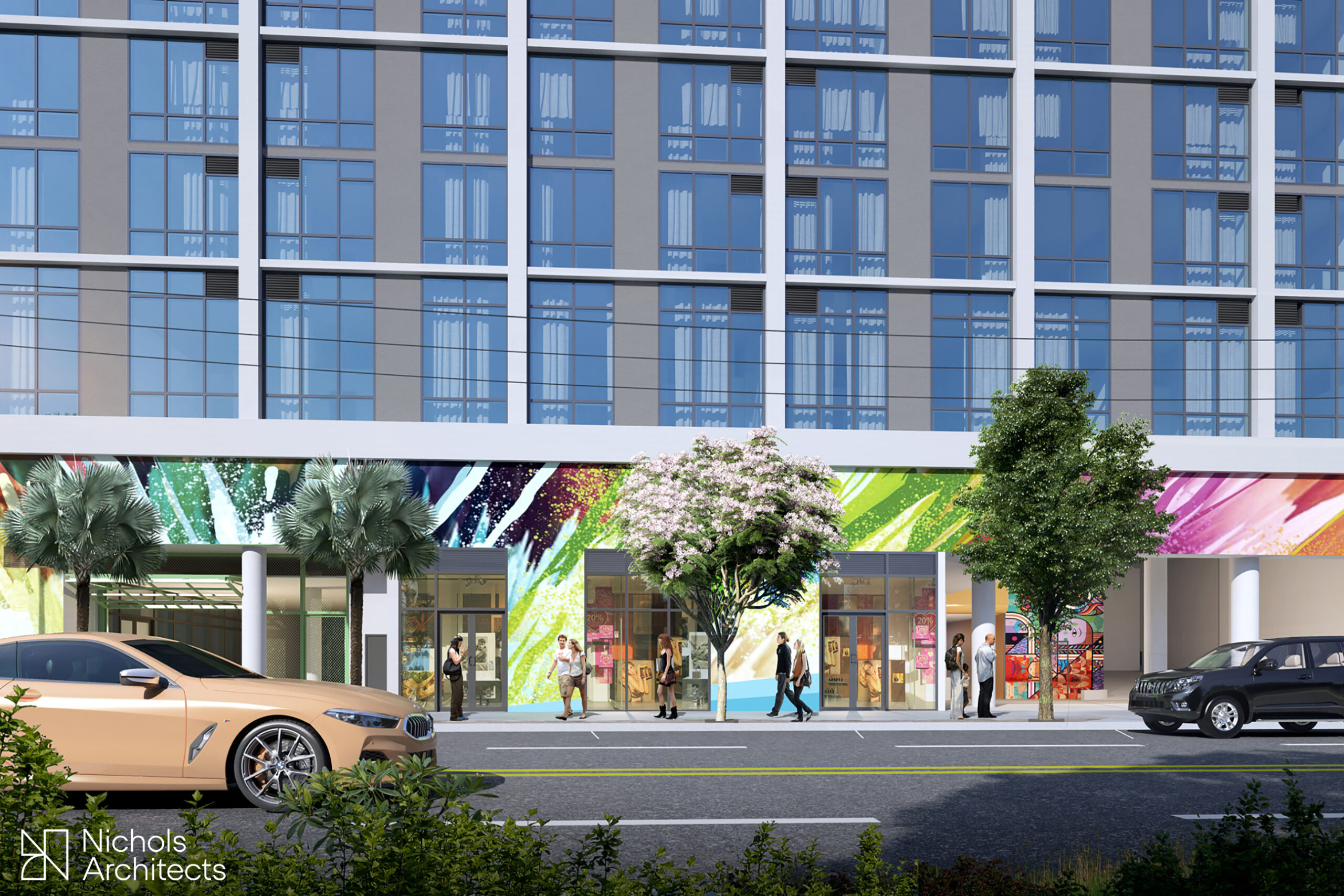 PROJECT SPECS
8 stories with an occupied roof deck
308 apartments
21,605 sf. Retail area
4140 sf. Paseo seating
122 parking spaces