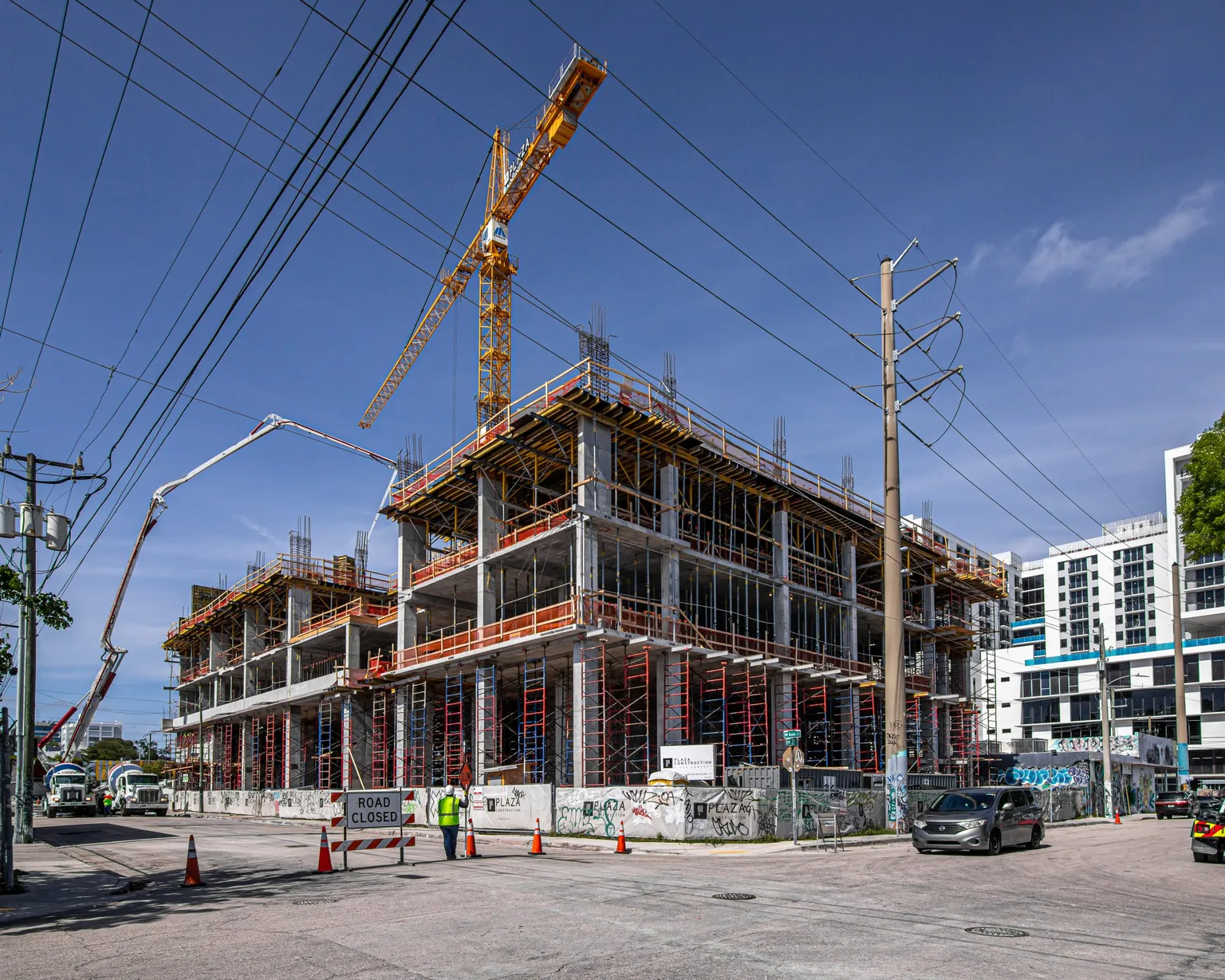 Wynwood's Upcoming Arlo Hotel Is Seen Rising – Florida YIMBY
Mon May 17 2021
Florida YIMBY says "Yes In My Backyard" to positive new development in Florida…. this one, Arlo by NBWW.
By: Oscar Nunez
Construction on the Arlo Wynwood, a 9-story mixed-use hotel, is making notable progress in Miami's Wynwood Arts District. Designed by NBWW Architects and developed by Quadrum Global, the ground up hotel is addressed as 2217 Northwest Miami Court, occupying the southwestern corner of the interior lot with frontage along Perimeter Road as well. The development is expected to yield up to 141,758 square feet of space with 217 guest rooms.
Recent photos show the state of the reinforced concrete superstructure, which is making it's way to it's anticipated full height of 114-feet-tall. The taller ground floor level and the first few levels above have been poured in for the most part, whereas some of the recently formed perimeter columns await the next concrete pour. According to the current renderings, there should be two large voids within the structure; one can already be seen forming along NW Miami Ct., where there will be an outdoor art gallery and public space for guests. The 2nd void should be around the eastern elevation.
The concrete slabs should increase in size beginning from the 4th floor, as the structure expands a bit east and supported by tall exposed columns .
See more HERE >>>> Source: Wynwood's Upcoming Arlo Hotel Is Seen Rising At 2217 NW Miami Court – Florida YIMBY