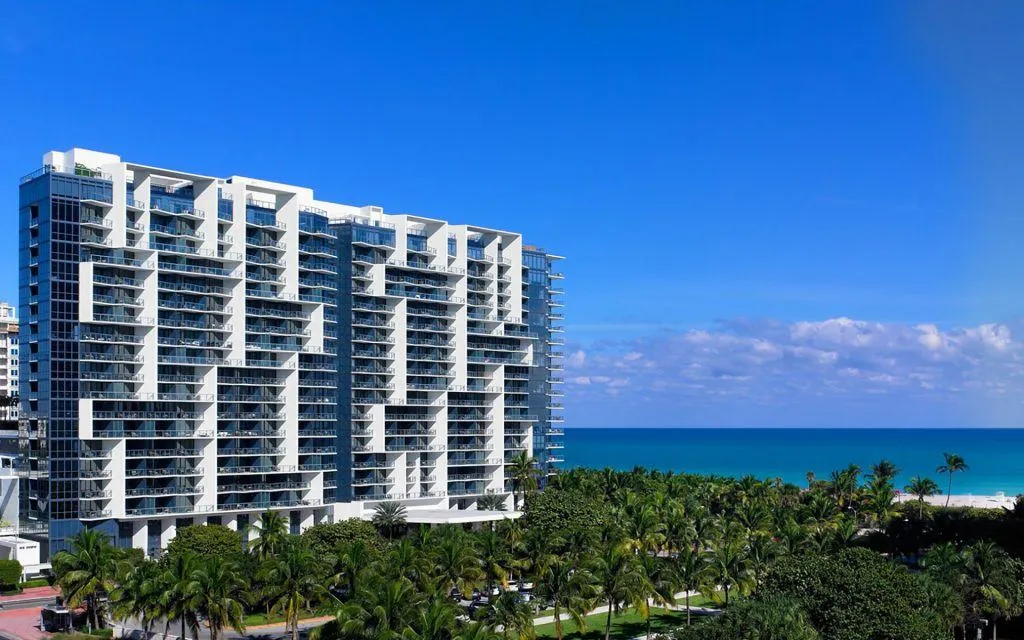 Zaha Hadid's Onetime Miami Beach Home Hits the Market for $8 Million – Galerie
Wed Mar 17 2021
The late Pritzker Prize–winning architect combined three units at the NBWW designed W South Beach to form a stunning 2,500-square-foot residence.
Late architect Zaha Hadid's onetime condo in sun-soaked Miami Beach has hit the market for just shy of $8 million.
Located within the oceanfront Residences at W South Beach, designed by Miami firm NBWW, the 2,500-square-foot spread is actually three units that Hadid masterfully combined into one lavish home featuring stark-white interiors and a few Space Age flourishes, like a curving, chrome-clad portal separating the living and dining areas. Notably, the three-bedroom aerie is where the Pritzker-Prize winner stayed while designing the nearby One Thousand Museum tower, a luxurious skyscraper that remains her only completed building in Florida.
Following the British-Iraqi architect's sudden death in 2016, the spread was purchased by Ray Bassiouni, CEO of ATI Systems, for $5.75 million. Bassiouni is parting with the dwelling after the completion of the W's recent $30 million overhaul, which included a revamped spa and the addition of a building-wide UV light air-purifying system.
Read on >>> Source: Zaha Hadid's Onetime Miami Beach Home Hits the Market for $8 Million – Galerie