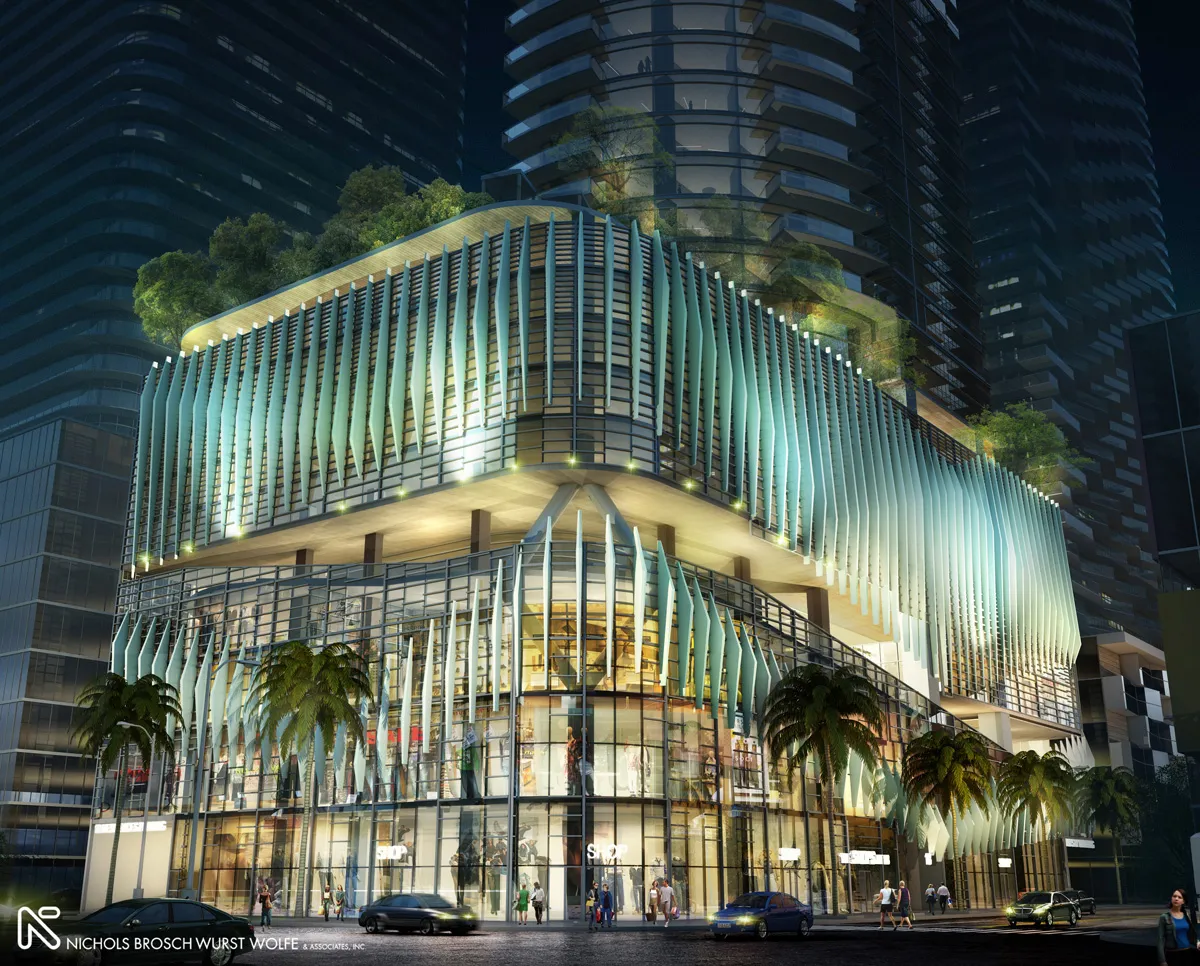 18 at 8th
| | |
| --- | --- |
| Client | Claro Development |
| Status | in design |
| Sector | Residential |
The site is surrounded by tall towers that seem to shadow and block views from the site. The design reflects the natural growth and development of a flower bed, where all the flowers are competing to reach the sunlight as they grow upwards into the sky.
Size
76-story; Tower 392 Condominiums; 65,000 s.f. Retail
Team
Igor Reyes, Adolfo Reyna, Andrew James
As with the flowers that have thin stems and large flowers at the top to capture as much sunlight as possible, the tower begins with a determined foot print then it spreads and completes its full geometry as it reaches the top. As units get higher they get larger and grab better views. The balcony arrangement also amplifies the idea of expansion as they climb up the tower. The result is a tower that apparently grows and opens to the view in a very organic form.
The tower sits on a podium that houses parking and four levels of retail. One of the more interesting components of the podium is a ramp that seems to slice the podium in half as it rises around the outer edge. Vertical fins that cast shadows the glass facade further accentuate the effect making it seem as if the podium is crumbling under the pressure of the tall tower.
Partner In Charge

Project Lead

Project Team