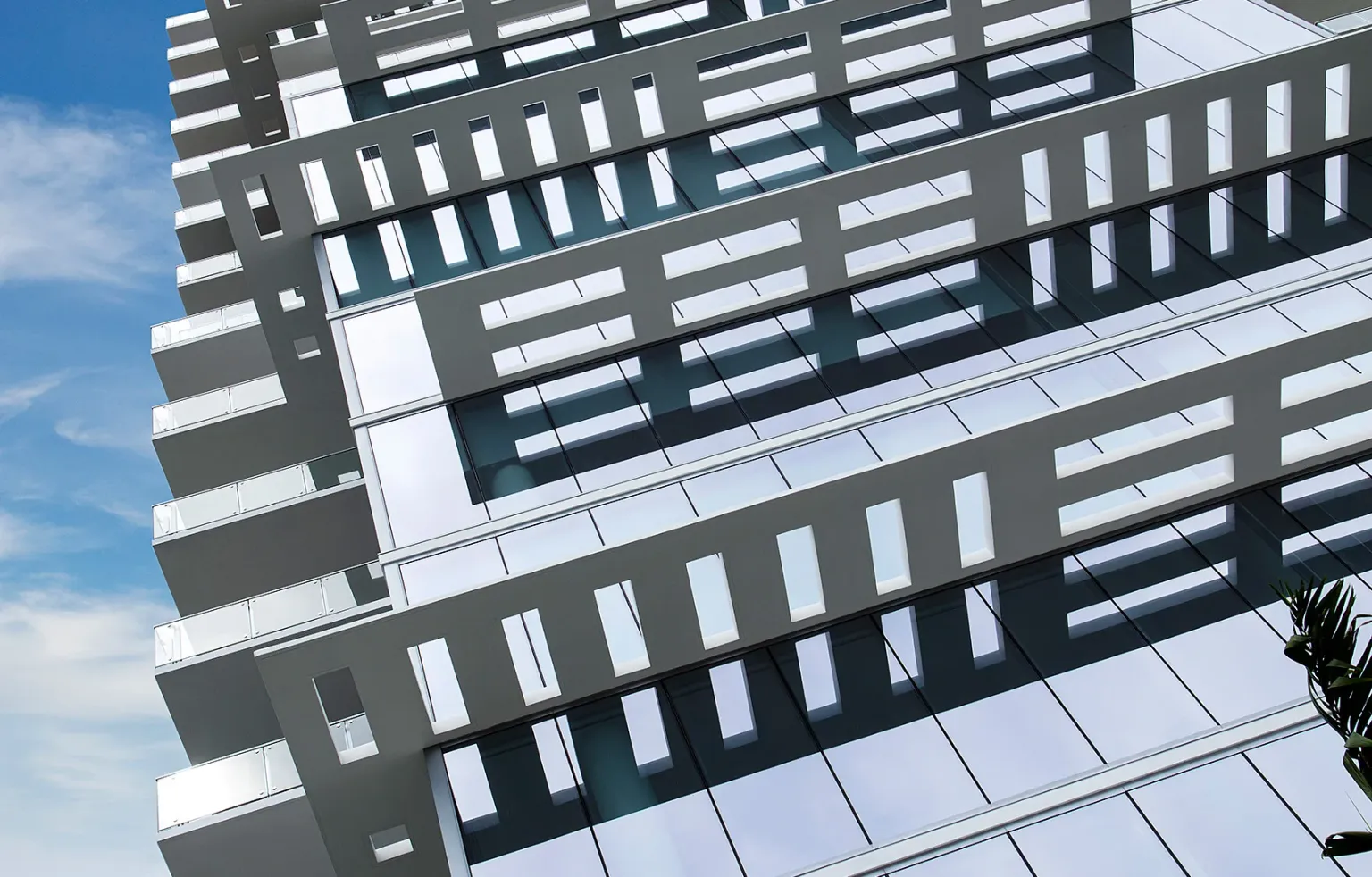 EPOCH Sarasota
| | |
| --- | --- |
| Client | Seaward Development |
| Status | Completed, Dec. 2021 |
| Sector | Residential |
Inspired by the timeless design of the Sarasota School of Architecture this ultra-luxury residential tower was design for Seaward Development and takes full advantage of the sites dominant position. Utilizing a delicate mix of glass and concrete bris-solei, the separation between inside and outside has been blurred to an extent that has not experienced since the Sarasota School of Architecture was first established. The loose definition of space with slabs that cantilever past glass lines and shadow patterns that infiltrate indoor spaces allow the occupant to feel free of the constraints of the architecture itself allowing for the full enjoyment of the views.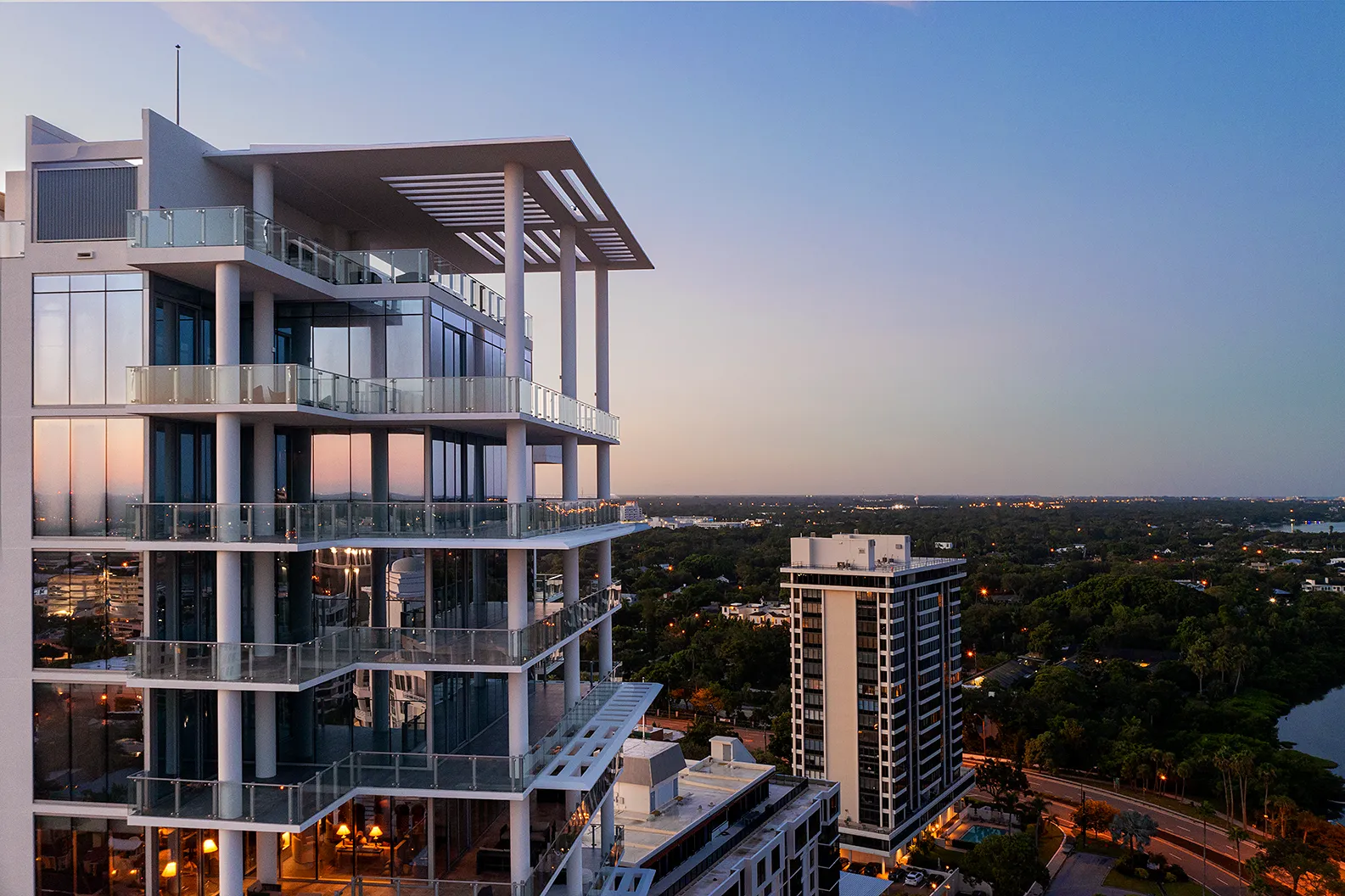 Client
Seaward Development
Location
Sarasota, Florida
Status
Completed, Dec. 2021
Team
Igor Reyes, Stefany Roth, Carlos Vargas
At the penthouse level, the effect is most evident with the glass enclosed living area being sheltered by a monumental brise soleil that also shelters the adjacent terrace along with the secondary upper terrace above the interior living space.  All the while it cast shadows on all these space making sure that wherever the resident finds itself they are always conscious of the brise soleil constantly sheltering them.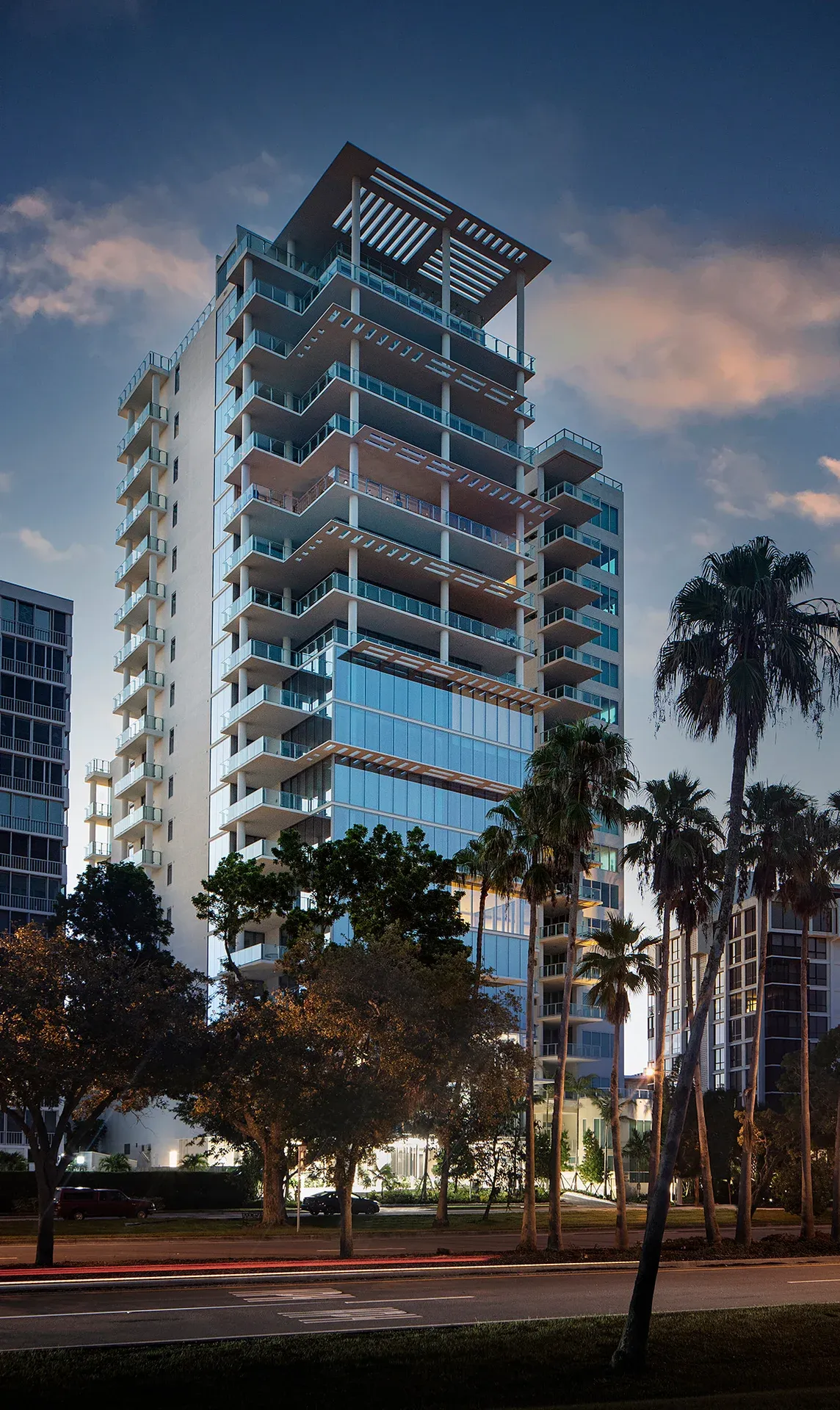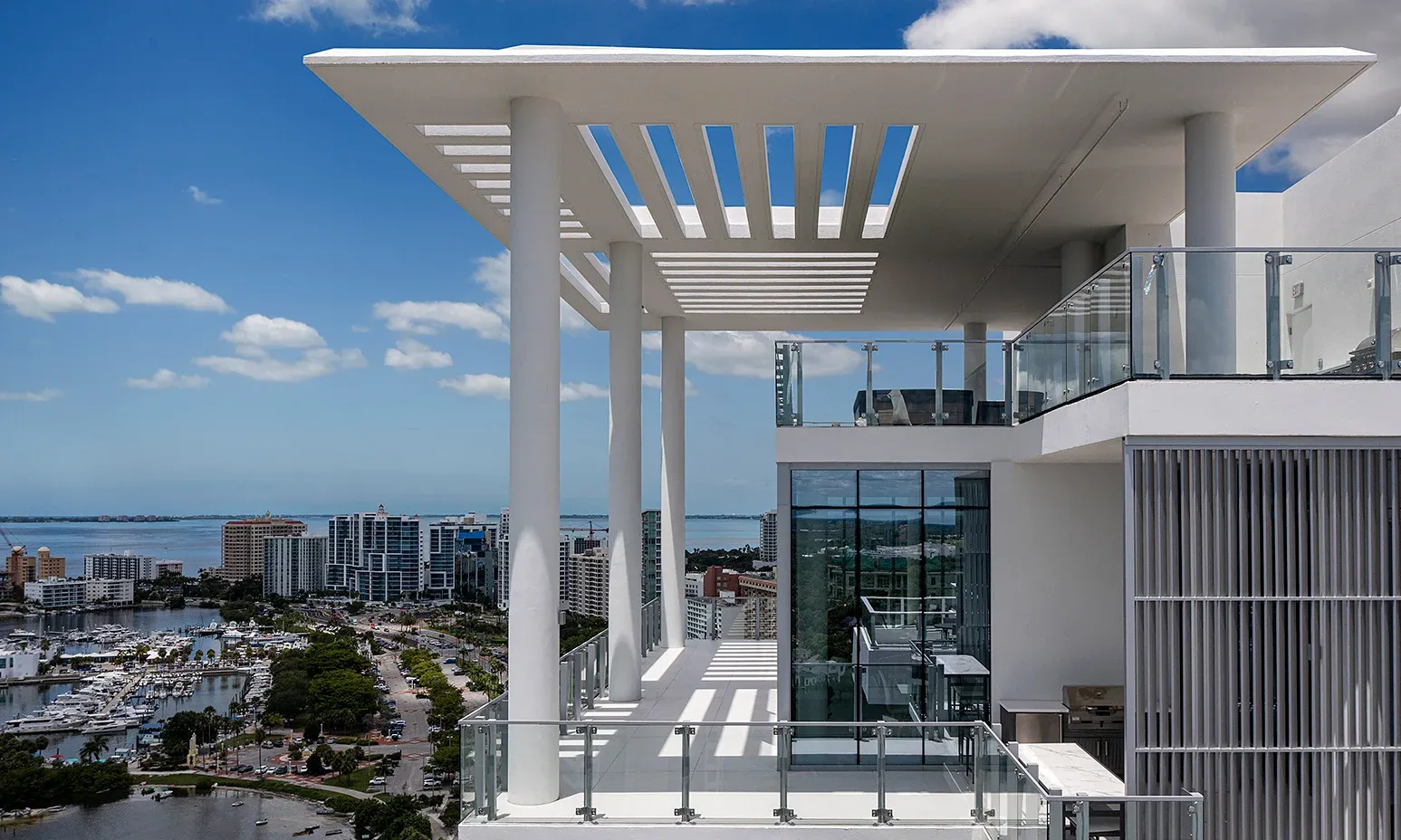 EPOCH Sarasota
The design affords residents unobstructed views without resorting to the glass box that would result in an otherwise bland work of architecture.  While the walls are indeed all glass and the architecture seems to cease to exist, the slabs that slice the glass walls provide an articulation that not only creates interest to the visually inclined but enriches the interior space with shadow patterns that move across the ground throughout the day. This shadow movement that seems to occur for no visible reason develops a deep connection between the occupant and the architecture that goes above and beyond to stay out of the way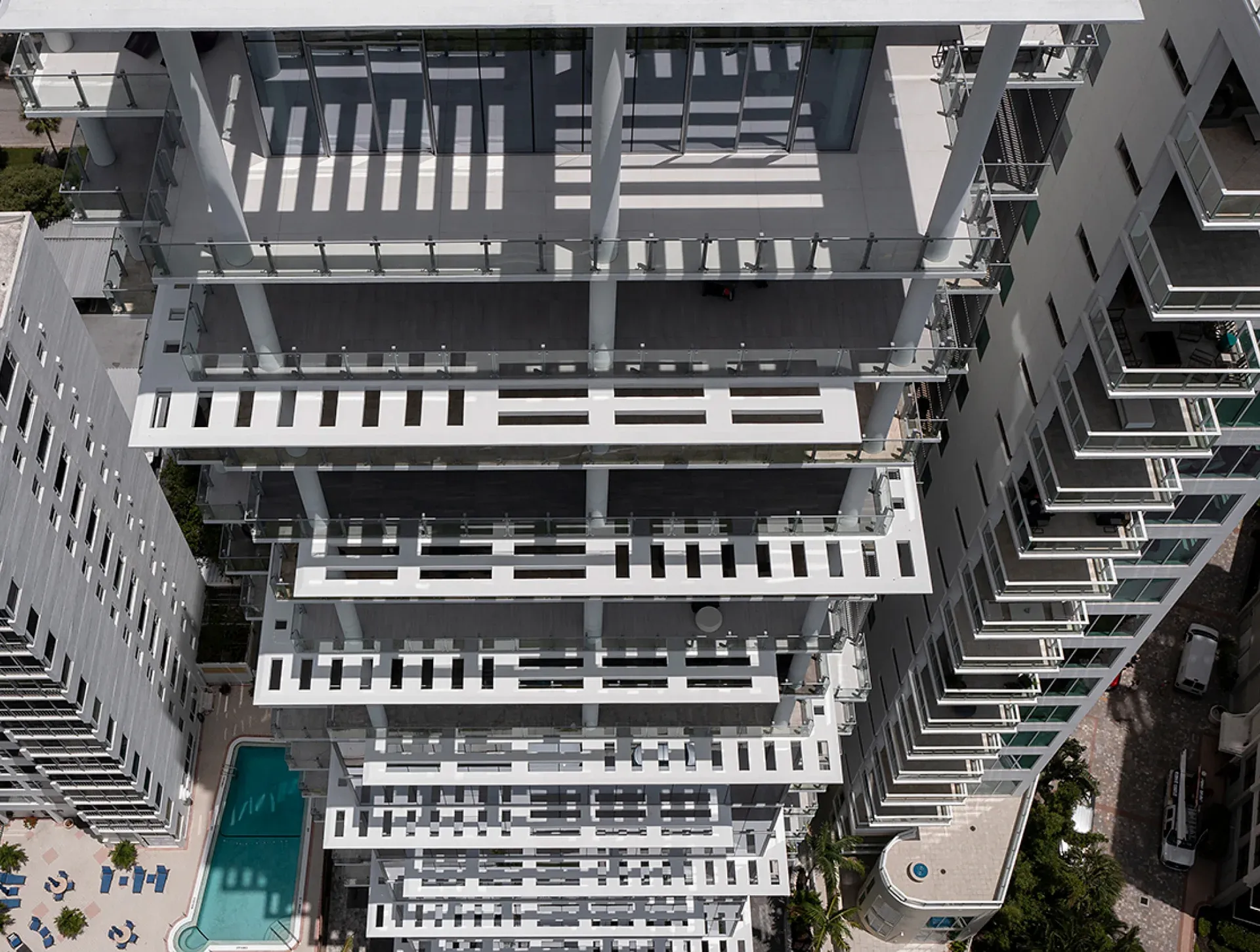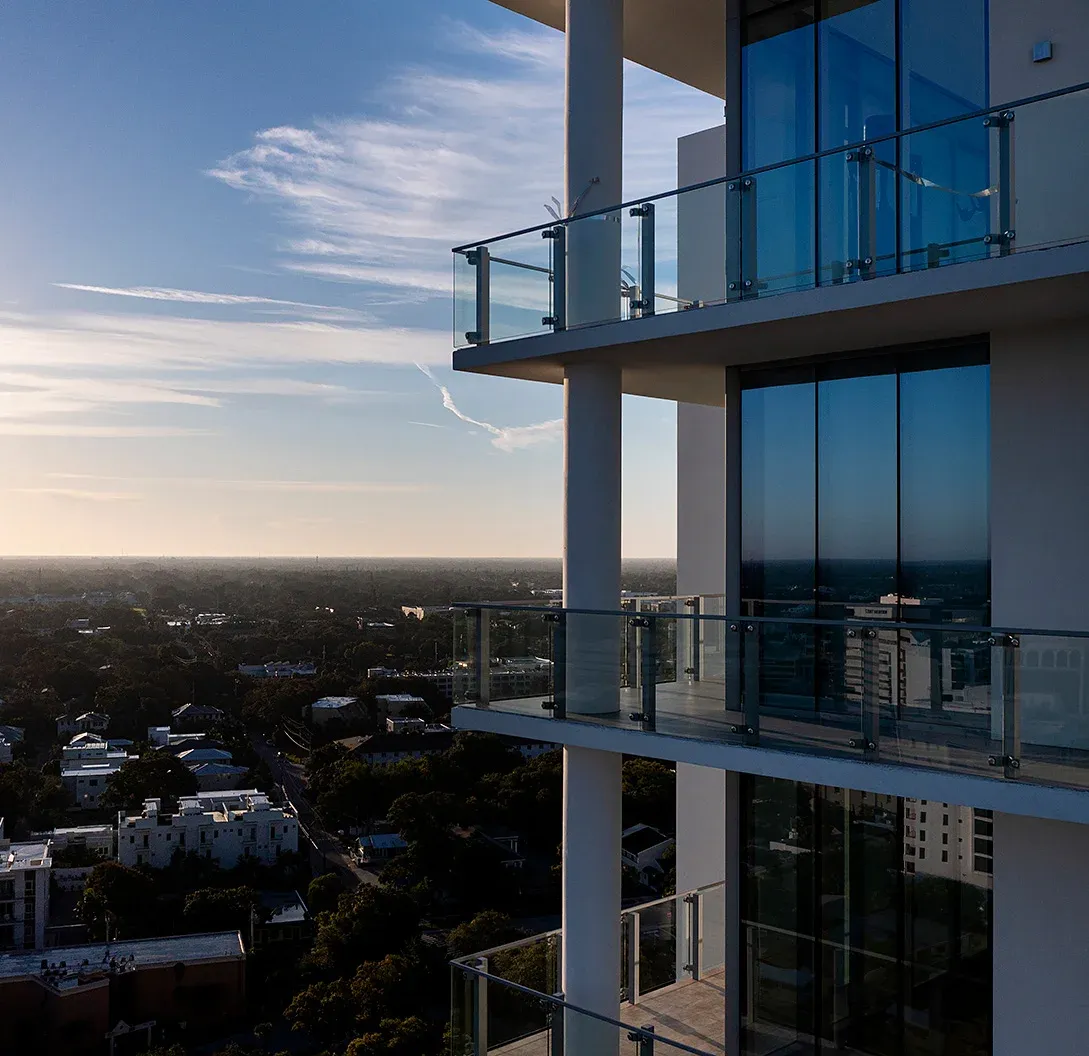 East views from the Units balconies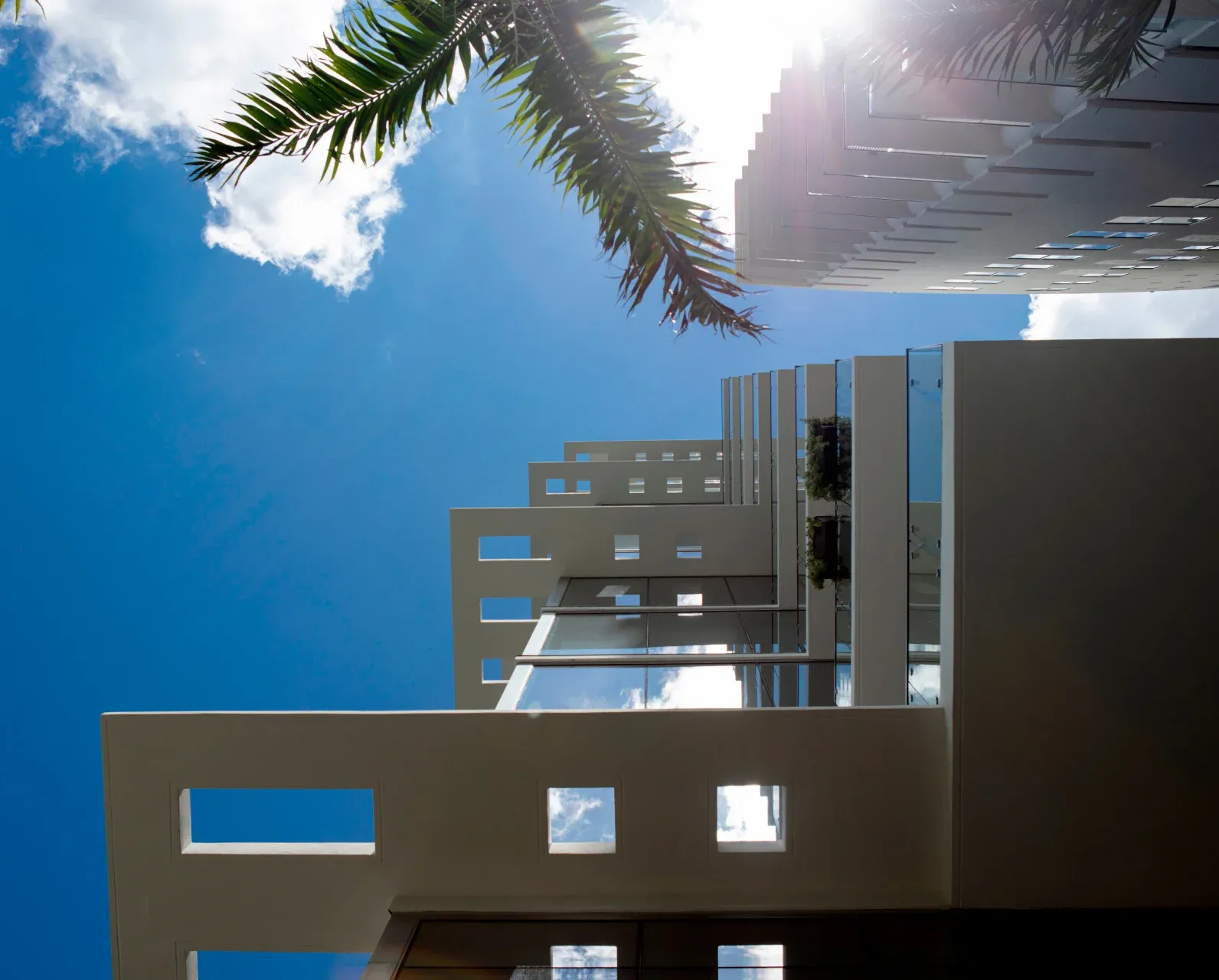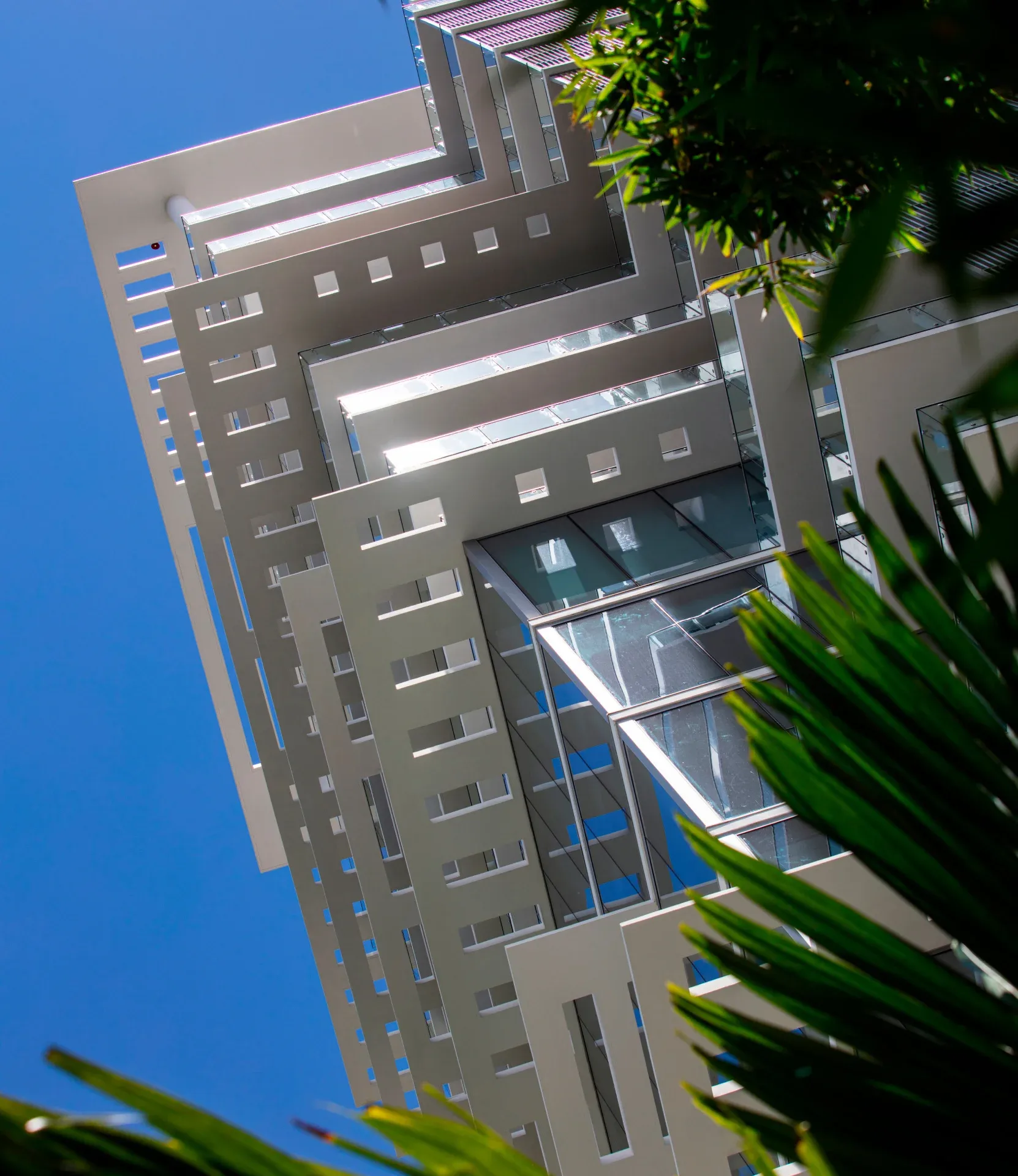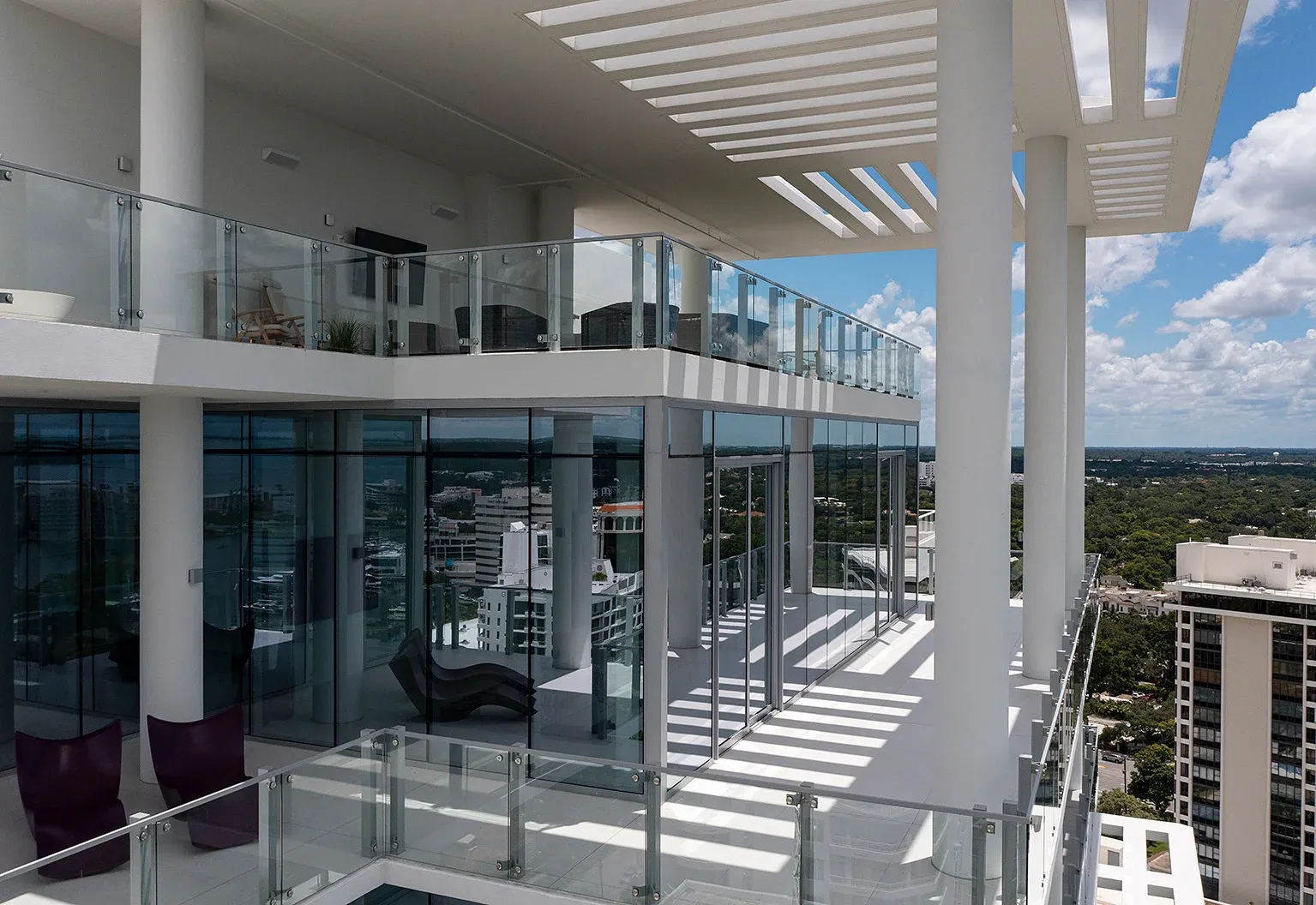 Partner In Charge


Project Lead

Project Team