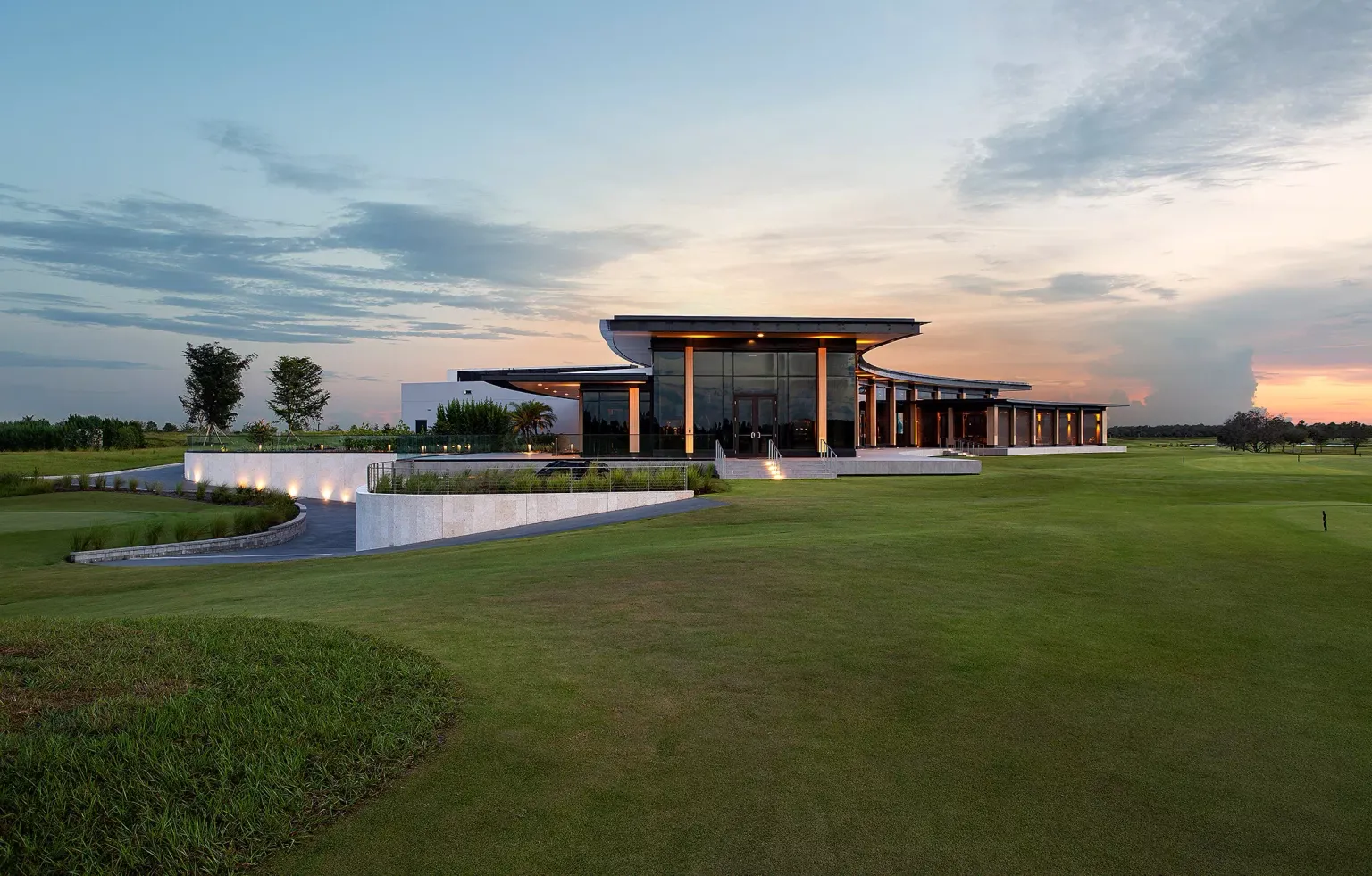 Grove XXIII Clubhouse
| | |
| --- | --- |
| Client | Michael Jordan |
| Status | Completed April 2020 |
| Sector | Hospitality |
The building is strategically oriented to maximize the golf course views. Indoor and outdoor spaces flow seamlessly with retractable glazing on the north façade. Carbon fiber panels, local stone cladding, glass frit patterns, and metal detailing are all part of the building sophisticated contemporary language.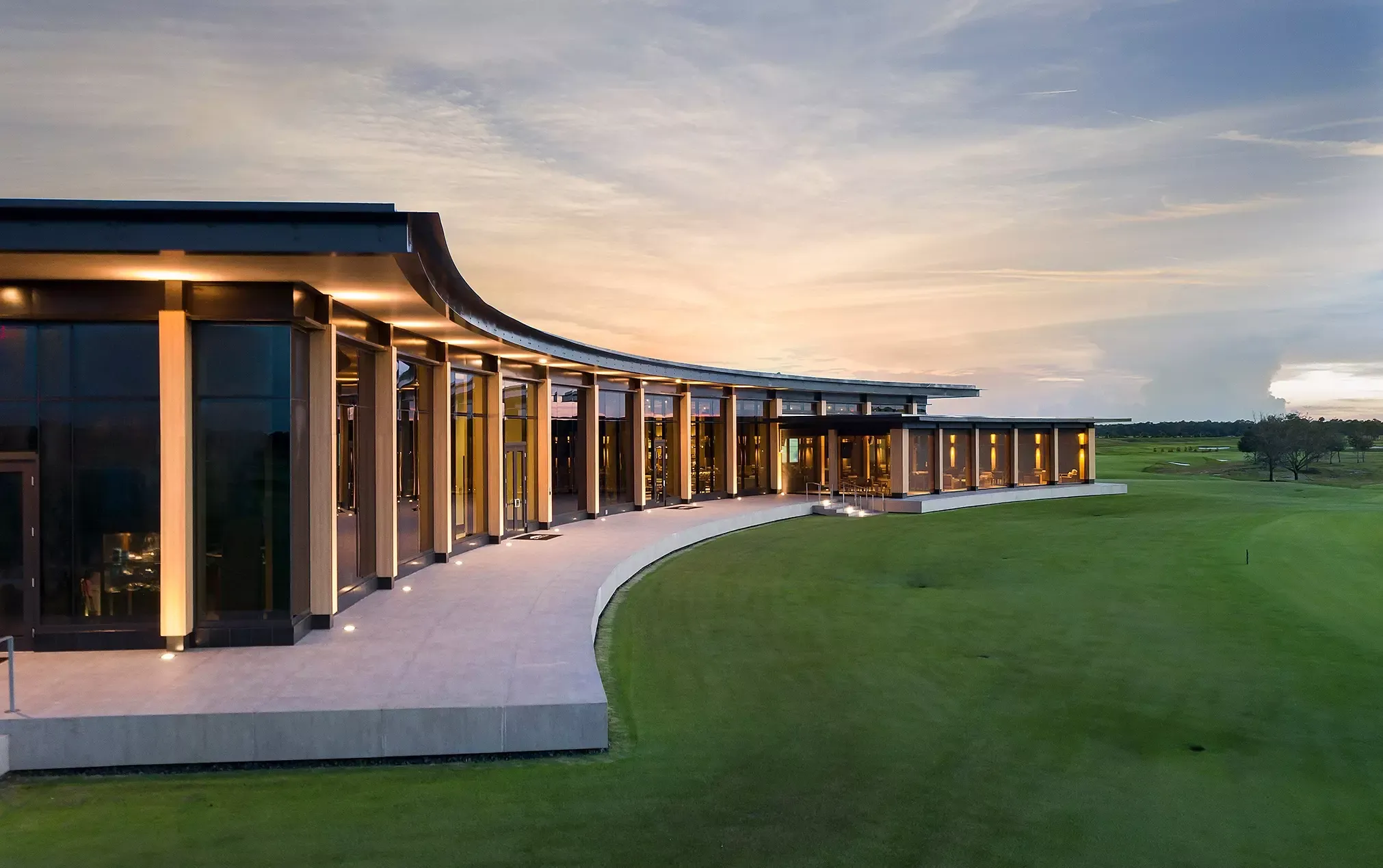 Location
Hobe Sound, Martin County, Florida
Status
Completed April 2020
Team
Don Wolfe, Luis Sanchez, Kenny Gauthreaux
Grove XXIII is a private golf course located in Hobe Sound, FL. The Clubhouse is located at the center of a private golf club – specifically designed for the owner's style and speed of play. The design concept for the Clubhouse was born from movement: the swing of a golf club.
The Main clubhouse consists of 15,000 sf of men's and women's lockers, indoor and outdoor lounge areas, a retail shop and kitchen/dining facilities. Golf Car storage and back of house space will be below grade.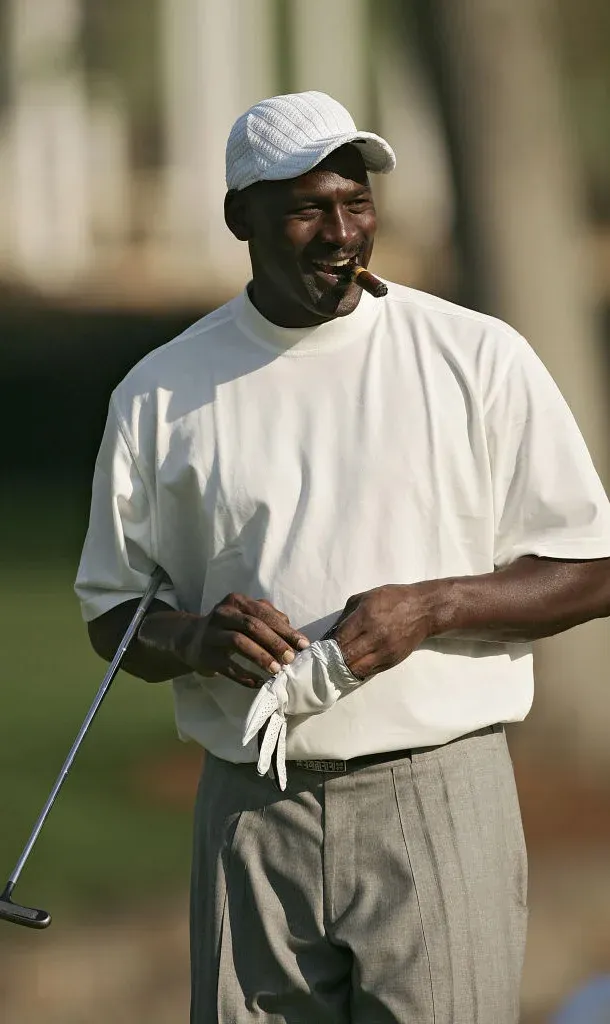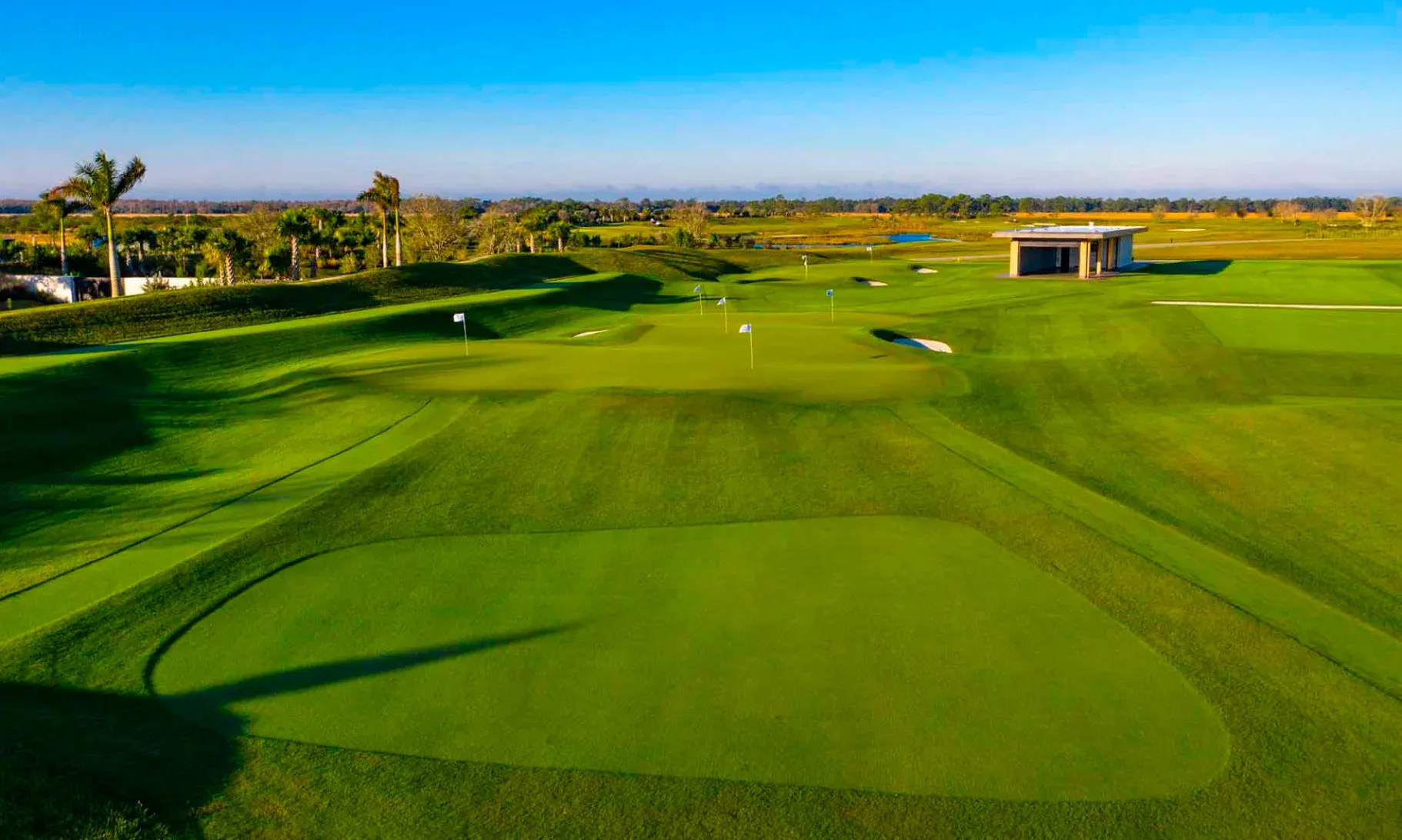 DESIGN CONCEPT
The golf swing is a challenging manoeuvre which requires extreme precision. Body position, hand-eye coordination, mechanics, practice, power, and accuracy. All must come together in order to have a successful swing.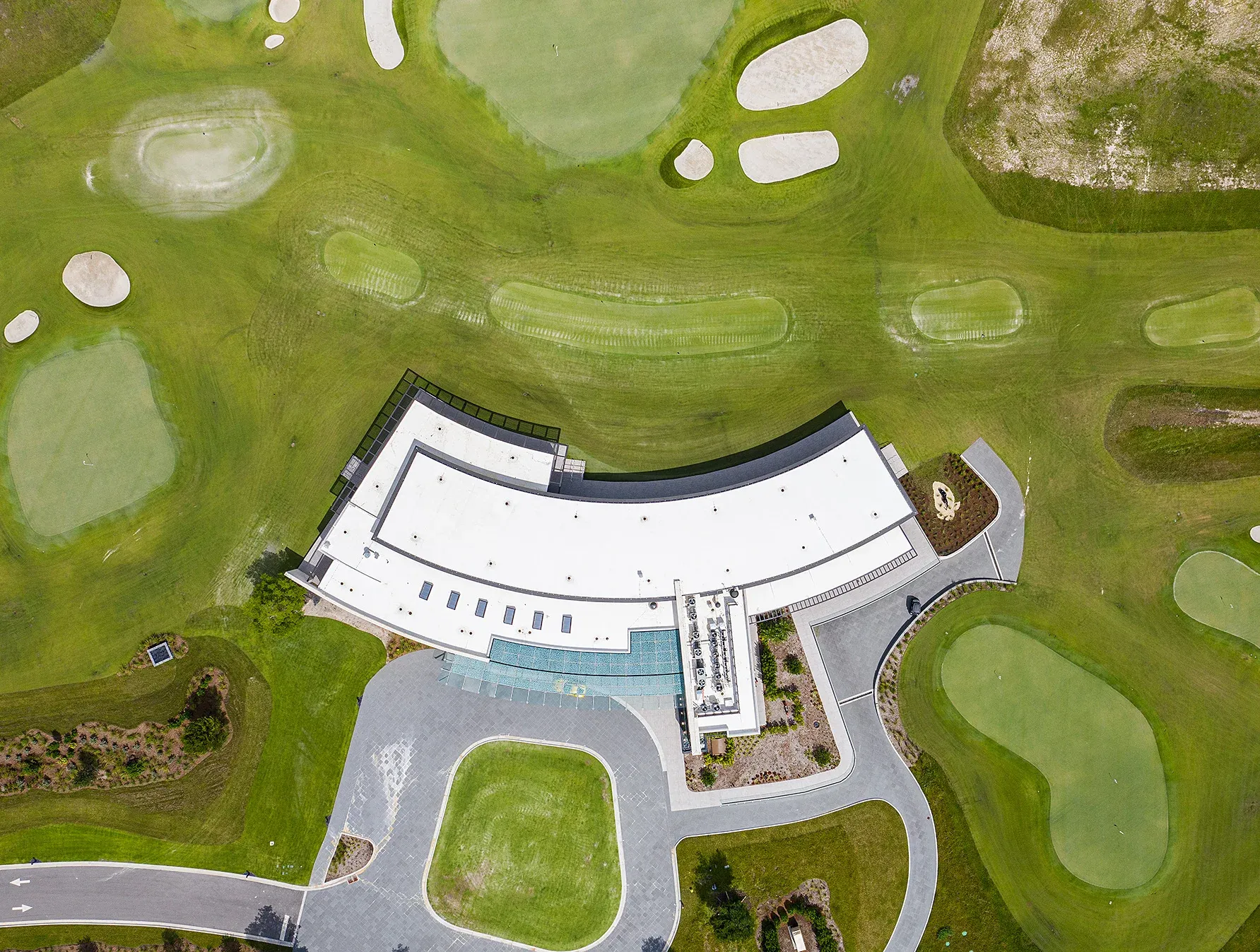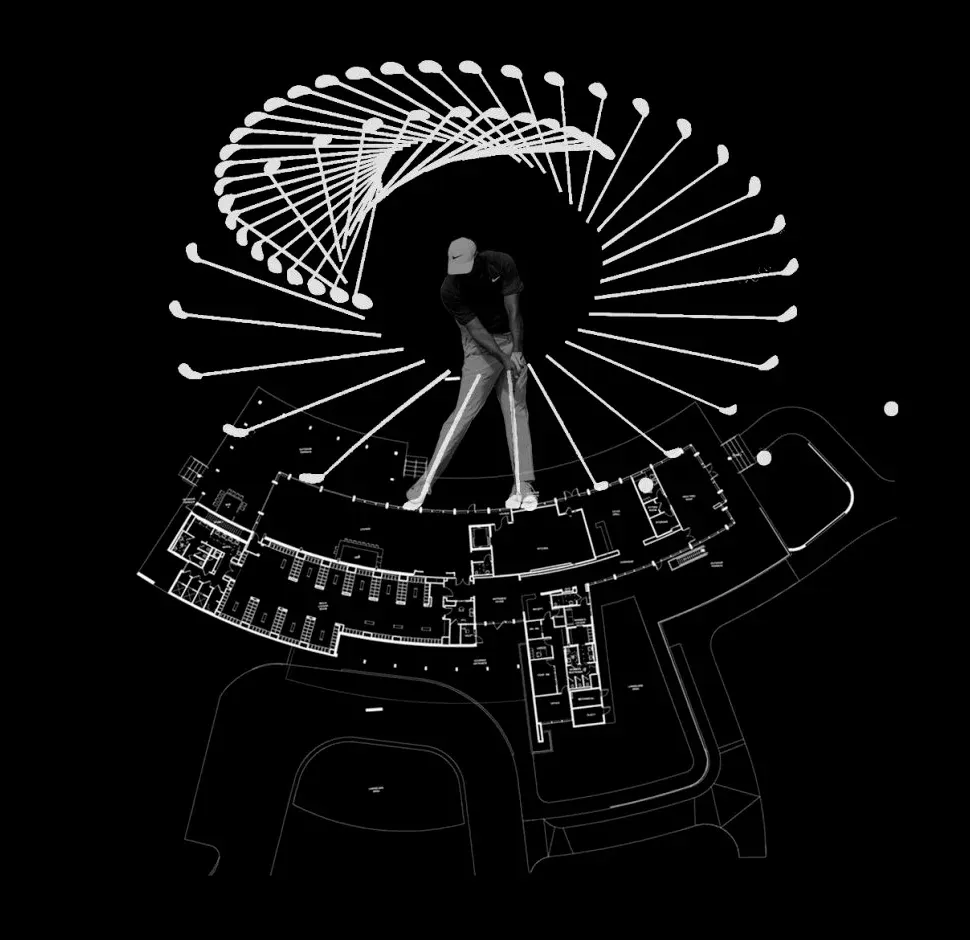 Inspired by the gentle yet precise motion of a golf swing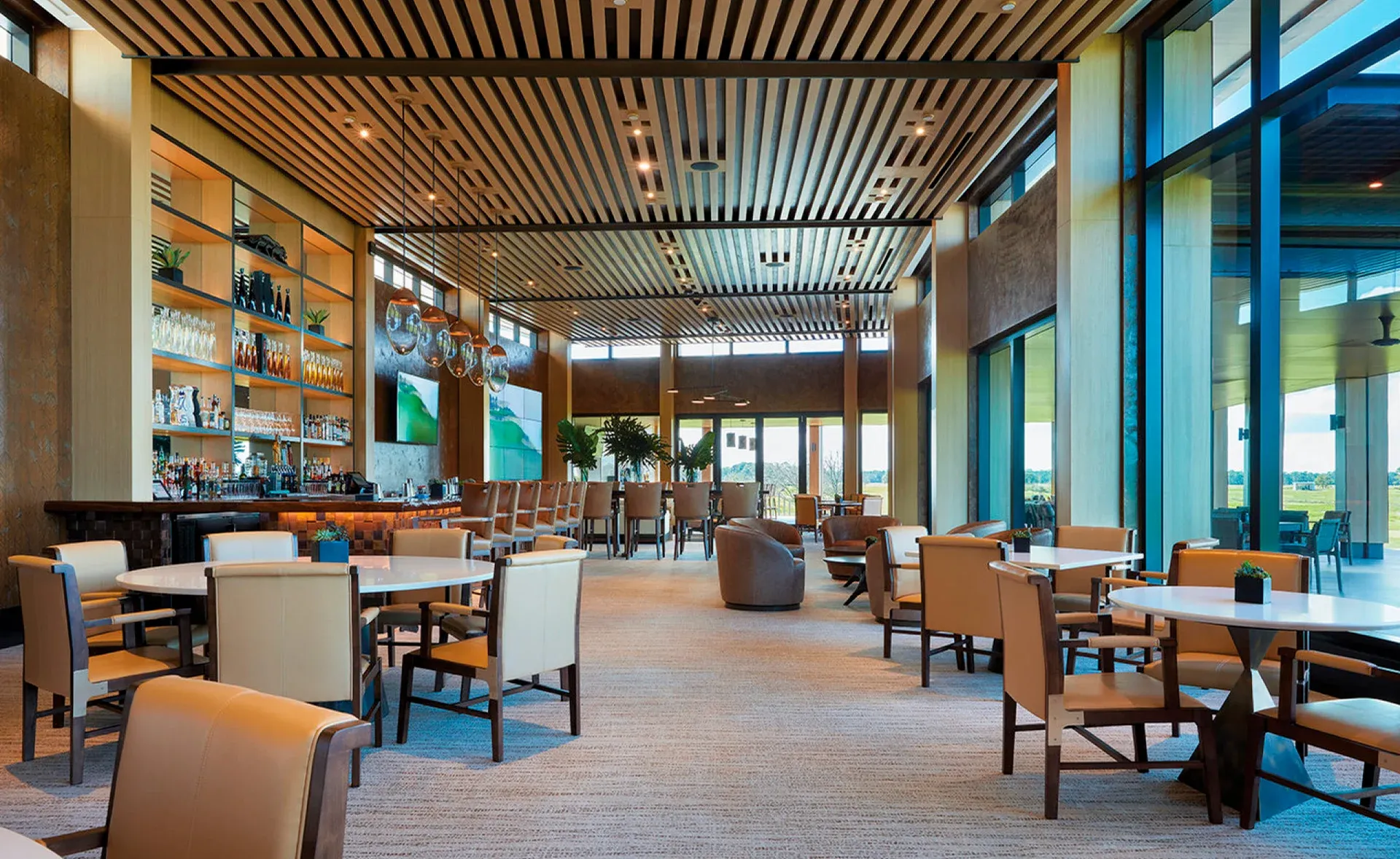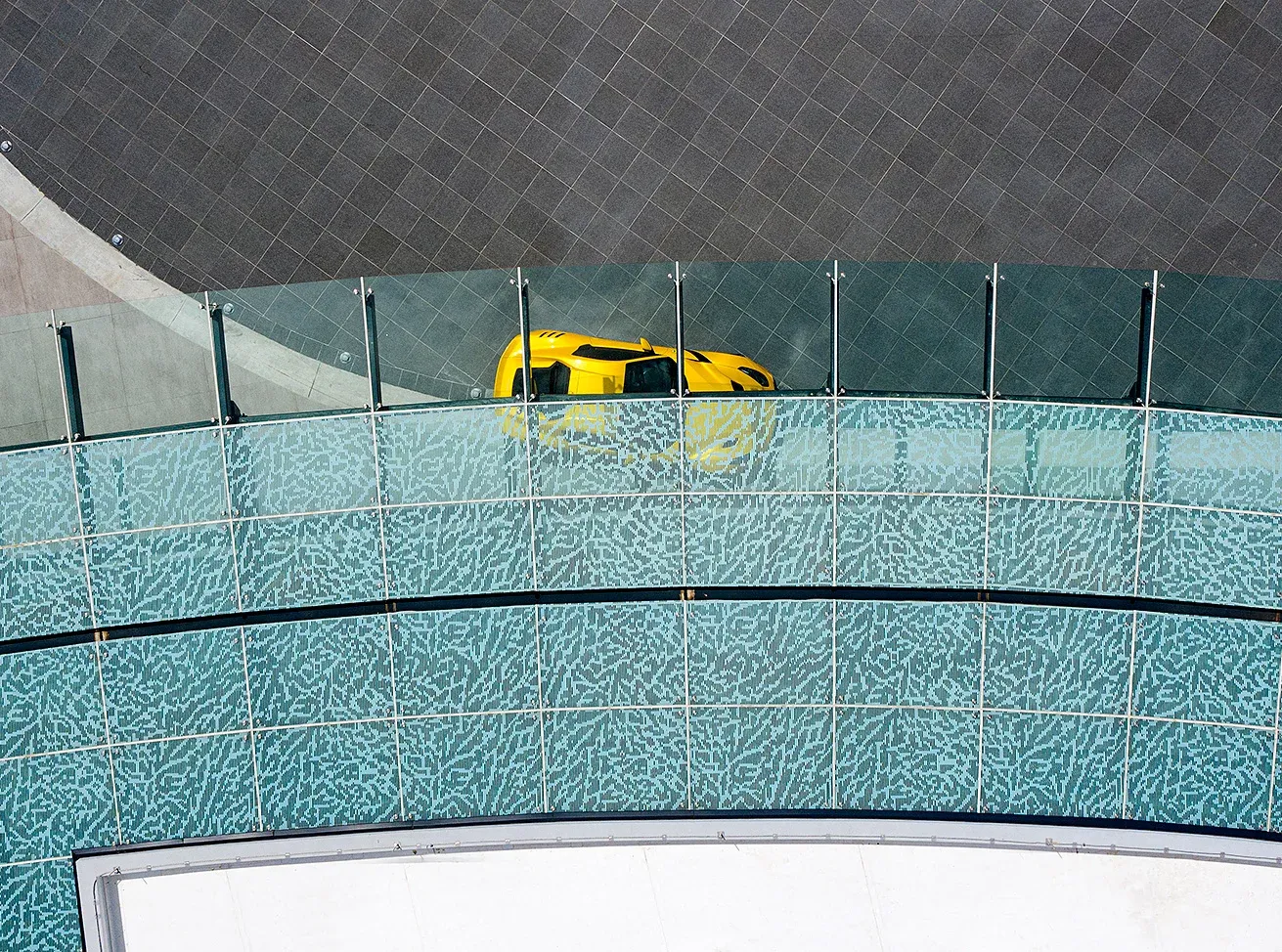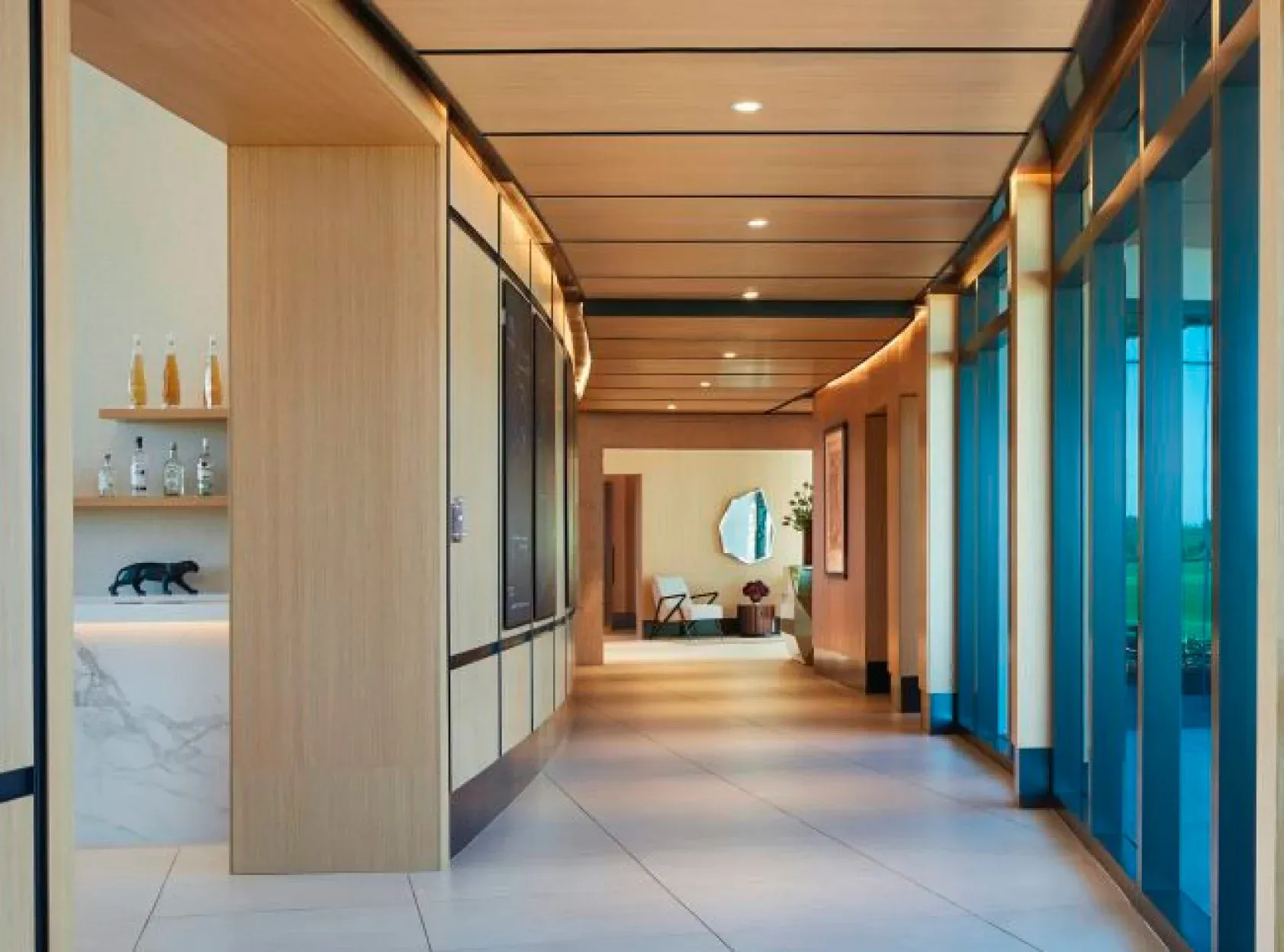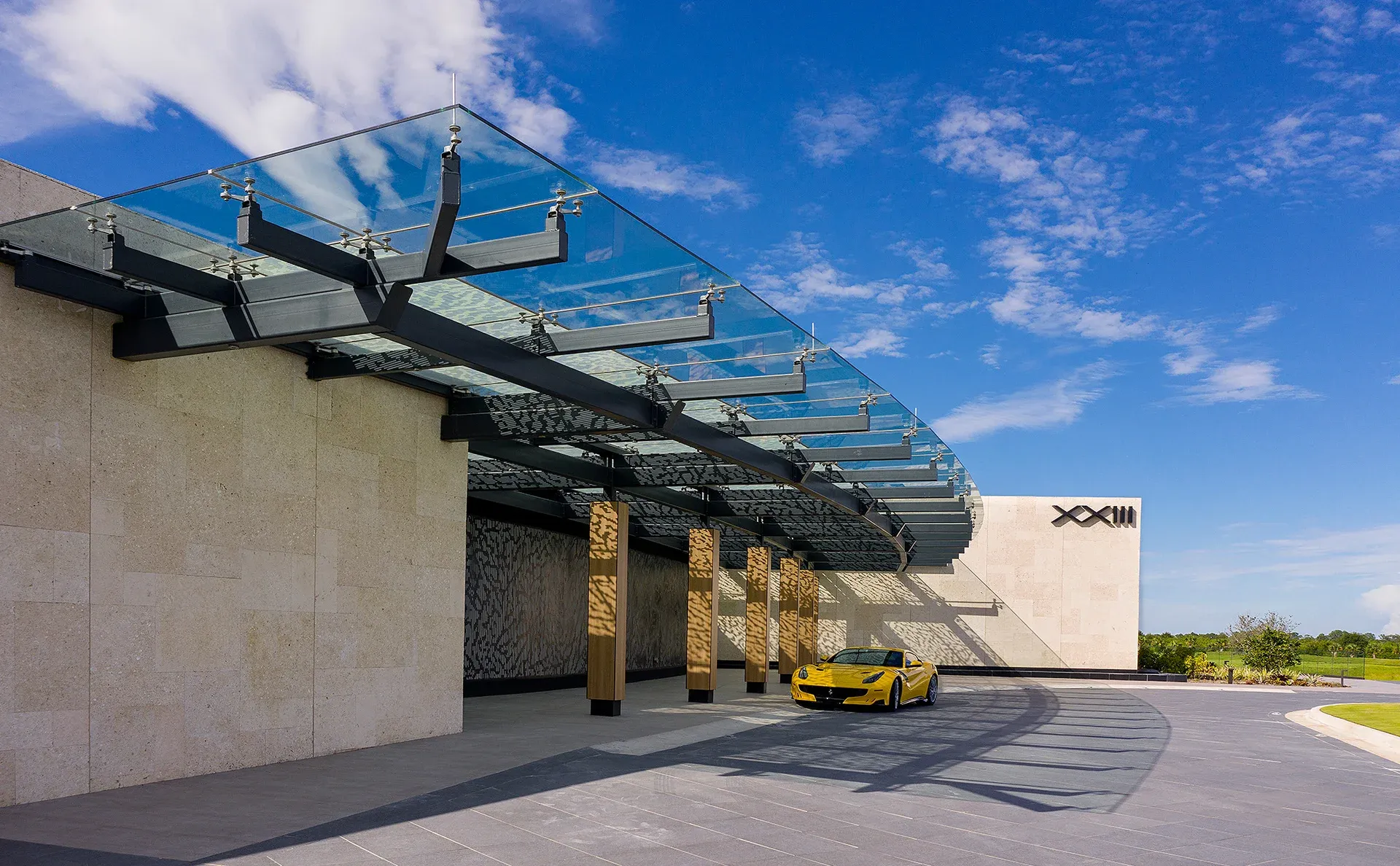 MAIN ENTRANCE
Designed and built with perforated carbon fiber and glass frit panels, this precisely detailed cladding system adds a level of refinement and sophistication to the overall façade composition.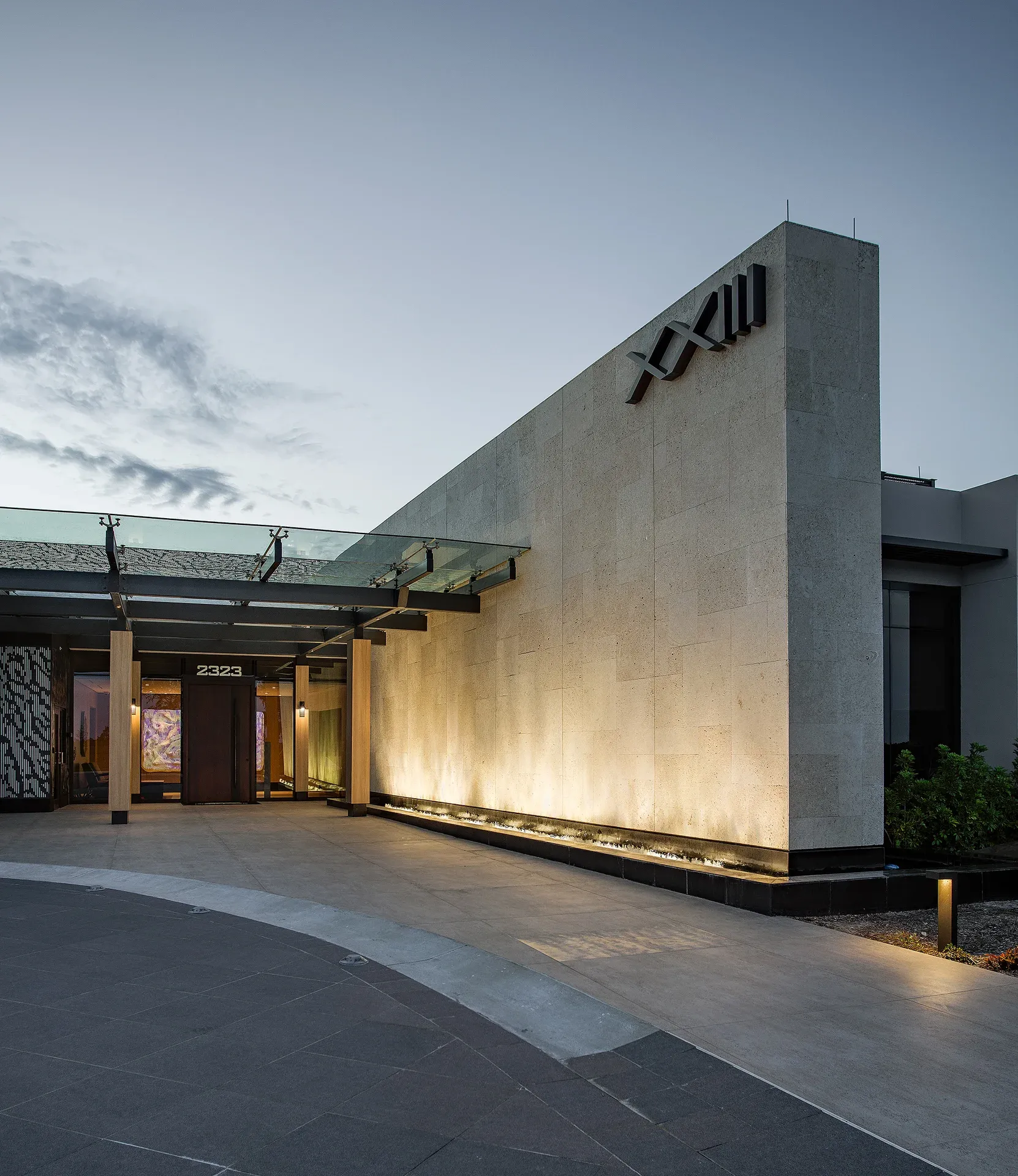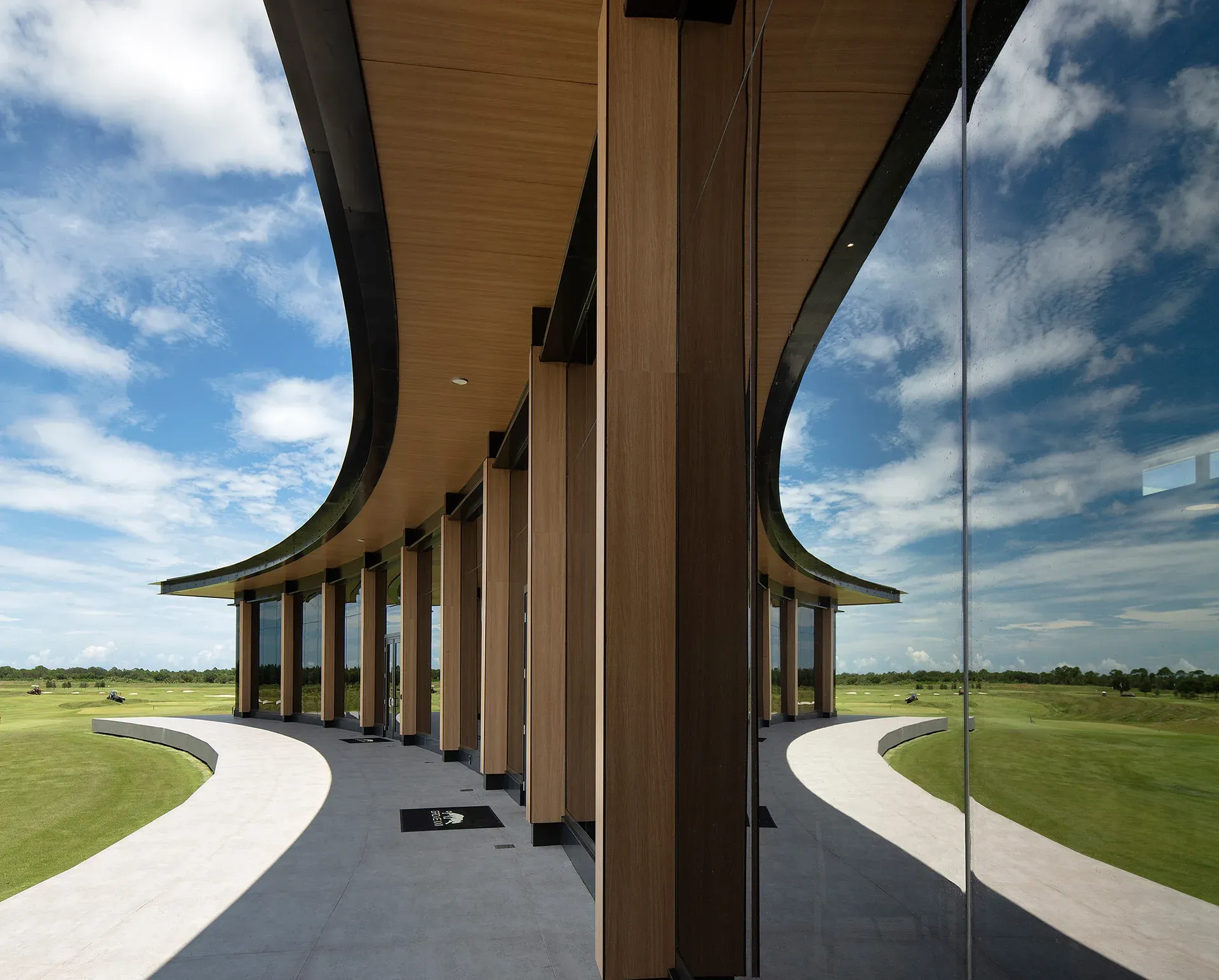 In the design of the clubhouse there are subtle gestures that are essential to the aesthetic and imply similar athleticism. The ground floor, with its contiguous slab that cantilevers towards the golf course, seems to hover over the green and creates an impression that mimics the endless "hang time" that Michael Jordan owned.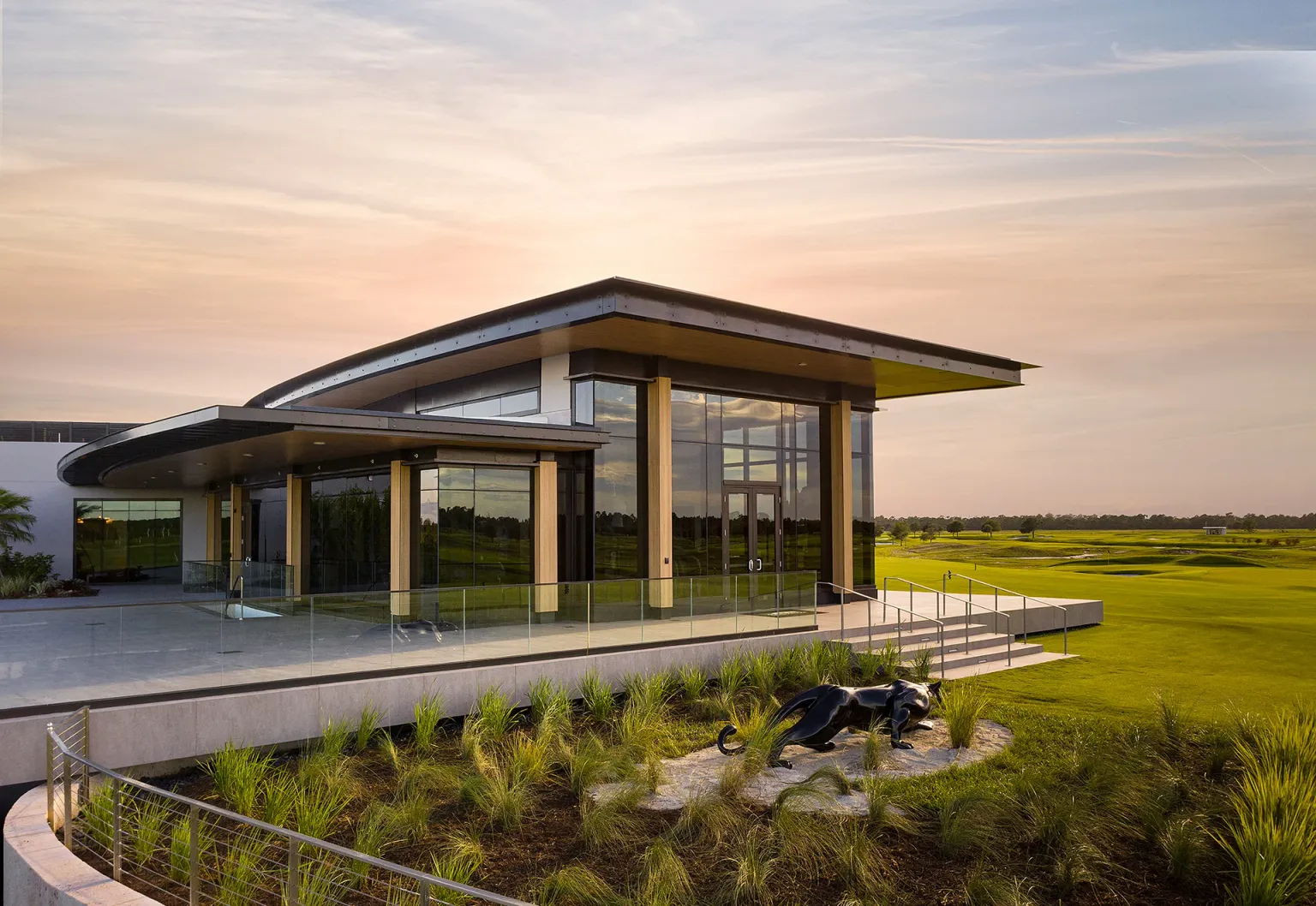 Partner In Charge


Project Lead

Project Team

Kenneth Gauthreaux
Senior Associate